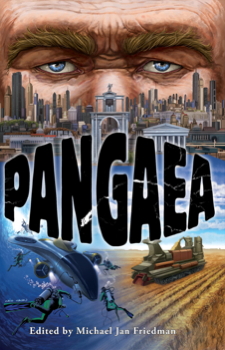 From the mind of editor Michael Jan Friedman, made possible by the generosity of more than three hundred Kickstarter backers, and featuring the talents of fourteen experienced authors, I am beyond pleased to inform you that Pangaea is now available!
From the back cover:
At least four times in Earth's history, the continents have come sliding together to form a single mass—a super-continent. Geologists have dubbed the most recent such formation Pangaea. Of course, Pangaea broke up a long time ago, and because it did, different portions of mankind developed in drastically different climes and circumstances. But what if we were living on one of the super-continents? What if all of humanity was confined to a single landmass… and had been so confined for all of our recorded history?