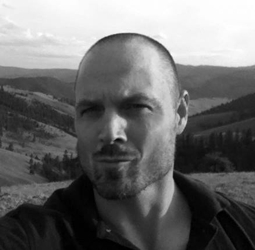 And lo, we've nearly reached the end of the month, roughly the halfway point of 2015. Looking back over the past six months, I have to say I'm pretty pleased with the year so far, and looking forward I see even more exciting adventures on the horizon. Hoping you are the same.
Meanwhile, it's another Monday, and one of my favorite ways to start the week is by telling you about an author that may be new to you but shouldn't be. Michael Hodges has been writing short fiction for years, publishing in venues such as Penumbra Magazine and Perihelion SF.
Michael recently saw his first novel, The Puller, released by the fine folk at Severed Press. On a related note, the book's already been optioned for a film, so run off and read it quickly before the movie comes out.
Michael dwells in the greater Chicago area, but his soul haunts the Northern Rockies.