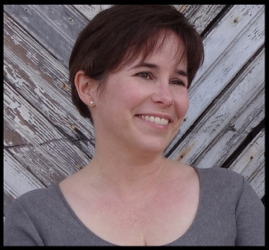 I've been looking forward to this week's edition of EATING AUTHORS for months. Not just because Fran Wilde is another of the coterie of Philadelphia-based authors, nor because she's branded as one of Tor Books' Next Generation of SFF Authors, nor even because she writes the very popular blog Cooking the Books. No, I've been eagerly awaiting this installment because it gives me such delight to be able to tell you that her debut novel, Updraft, releases tomorrow!
Before going any further, some disambiguation is in order. This is not the Fran Wilde who is a New Zealand politician. Nor does she have a bridge named after her (don't believe her if she tells you otherwise). On the other hand, that same-name former Wellington mayor surely lacks my guest's cred as a Geek Mom, programmer, or writing instructor. And don't get me started on her interest in food. It's become schtick to put the two of us on Food Panels together when we're at the same conventions.
The other thing I have to tell you is that while tomorrow's release is her novel debut, it is not her writing debut. Other stories exist (both published and soon-to-be) in her Bone Universe, as well as short works in two other series (her Moon Universe and the Gem Universe), as well as a world she's created for the folks Storium for their storyteller gaming world. Fran has ideas, and they're too big to be contained in single stories or even individual novels.
The last thing you need to know is that somehow Fran has managed to alter all the world's calendars. Tomorrow is not the first day of September. Rather, at least for 2015, the month is to be known as "Uptember." Trust me, I've learned not to argue with her.