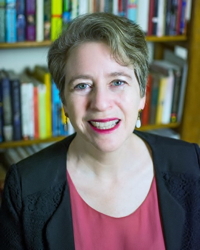 More and more it seems to me that, as I write the introductions for each week's EATING AUTHORS guest, I'm doing so from the road. That impression is particularly strong today because I recently had dinner with Patrice Sarath a few week's ago when I was in Dallas, Texas, and because I'm writing this from a hotel room in Santa Fe, New Mexico. Then again, it could all be a side effect of a bit of altitude sickness. Who can say?
But let's shift focus to more important things, and talk about Patrice. In addition to being a delightful dining companion, she's the author of the Books of Gordath (Gordath Wood, Red Gold Bridge, and The Crow God's Girl) trilogy, with a fourth book planned.
Her most recent novel, The Unexpected Miss Bennet, is a solid jump away from the fantasy elements of Gordath and into the romance genre. It's a sequel to Jane Austen's Pride and Prejudice. Taking on such a classic is a pretty daring thing, which probably tells you more about Patrice than I ever could.