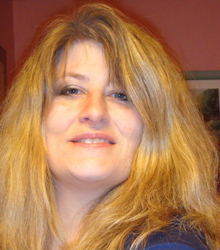 The qep'a' cha'maH chorghDIch begins later this week. For those that don't speak the language, that's the twenty-eighth annual conference of the Klingon Language Institute. It's a lot like a family reunion (and indeed we've been doing this long enough that we have college-age second generation speakers who attend) but without the potato salad. Also, people tend to spit a bit more. We'll be running virtual again this year, and last time I checked we had over eighty people signed up. The internet is a glorious thing.
And speaking of the internet bring people together, you may recall I was recently part of an online book bundle. Surely that's segue enough to introduce you to this week's EATING AUTHORS guest, Lisa Silverthorne, who was also a part of that limited offer.
Lisa has been publishing fiction for more than twenty years. This includes a dozen novels, two collections, and more than one hundred shorter works. She describes her writing as "heartfelt magical suspense." This sometimes takes the form of paranormal angel romances (such as her A Game of Lost Souls series) and sometimes looks like genetic engineering or military science fiction. Somewhere in the middle she also writes paranormal time-travel ghost romances too.
She lives in Las Vegas, NV.

LMS: Welcome, Lisa. What stands out as your most memorable meal.
LS: My most memorable meal took place in my parent's restaurant. World travelers, my parents had gathered favorite recipes from their travels and offered their own versions at the restaurant. It was the type of small college town, upscale restaurant that hosted many high school prom dinners and was packed on Valentine's Day, Mother's Day, and college football weekends. All the tables had lit candles, tablecloths, and cloth napkins. And the wait staff wore tuxedo shirts, black pants or skirts, and black bowties.
And this occasion wasn't even a holiday. It was Dad testing out items from his newest menu, but it was a family dinner — one of the few I'd had since high school.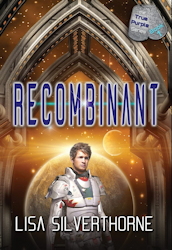 Tucked in a cozy booth lit with a crystal chandelier and a flickering candle, my mom, brother, and I sat with my dad. But he never sat long, always up dealing with restaurant issues.
The meal began with a crisp, lemony glass of Chilean chardonnay and buttery stuffed mushroom caps that burgeoned with crabmeat and parmesan cheese. The mushroom caps melted in my mouth and didn't last long.
A hearts of palm salad followed with thin-sliced tomatoes, capers, red Bermuda onion slices, white asparagus spears, artichoke hearts, and hearts of palm drizzled with a balsamic vinaigrette dressing. It looked like artwork, every layer arranged in a circle and drizzled with dressing. Back then, every bite had been an evocative new flavor, the tangy capers, artichokes, and vinaigrette mixing with the mellow hearts of palm and asparagus. I'd never heard of hearts of palm back then, so I'd been intrigued with the whole notion of this salad and its combination of flavors.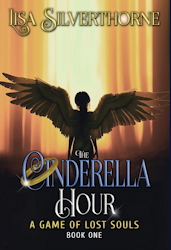 After the amazing salad disappeared, I experienced my first taste of Bearnaise sauce in a dish my dad called Salmon Oscar. The flaky cut of salmon nestled on top of a layer of white asparagus and grated potatoes topped with crabmeat and Bearnaise sauce. The tarragon mixed with the rich sauce, the tender salmon asparagus, the potatoes almost grounding the dish with a hint of shallots and garlic. Accompanied by my first glass of merlot, rich and hearty like a warm autumn beach bonfire.
Long after the entrees and the wine disappeared, the final course was a white chocolate mousse cake with fresh strawberry sauce and cups of hot coffee. I was already beyond full, but my mom and I split the cake with its white chocolate mousse icing decorated with shaved white chocolate. The fresh strawberry sauce was the perfect complement to the fluffy mouse and white cake.
This meal remains one of my favorite meals. My parents are both gone now and so is the restaurant. It was a place where I grew up, a place I worked for well over a decade, and a place I learned to appreciate food and family. Lessons I will forever carry with me as I cook and share these recipes with others.

Thanks, Lisa. A surprising number of authors in this series have grown up in restaurants. There's potential for a themed anthology there, or at least a heck of a fine dinner party with hours swapping entertaining stories (as well as a drinking game anytime a tale mentions a Hobart).
Next Monday: Another author and another meal!

NB: links to authors and books here are included as part of an Amazon Affiliate account. If you follow any of them and ultimately make a purchase Amazon rewards me with a few pennies of every dollar.
Want to never miss an installment of EATING AUTHORS?
Click this link and sign up for a weekly email to bring you here as soon as they post.
Tags: Eating Authors