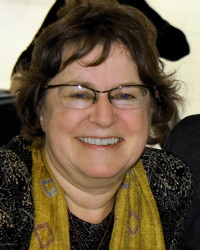 If you're in the northern hemisphere, welcome to Summer. If you're somewhere that's antipodean to Summer, well, please remember to dress warmly. To celebrate the change of seasons, EATING AUTHORS is proud to welcome Karen Joy Fowler.
Karen is dangerous; her books make you think (sometimes more than I might want to). Of her debut novel, Sarah Canary, she has remarked that she wanted SF readers to read it as SF, and mainstream readers to read it as mainstream. How is such a thing possible? For you or me, it's probably not. For Karen, pish tosh, the proof that it can be done is there on the page.
She's among that rare group of authors who has seen her work translated to the big screen (The Jane Austen Book Club) and she's taken home many awards, including a handful of World Fantasy awards, two Nebula awards (out of nine nominations!), as well as the Pen/Faulkner and Shirley Jackson awards. And as if earning these prizes wasn't enough, she's also credited (along with Pat Murphy) with starting the James Tiptree Award.
Clearly, if you've not read her work before now, you really need to be asking yourself "why the hell not?"