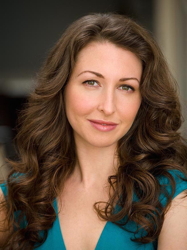 Over the weekend, while the Pope was visiting Philadelphia, I fled south to Maryland and took part in the Balitmore Book Festival. In many ways, that event marks the first point in the run-up to the release of Barsk: The Elephants' Graveyard in three months, not least because I signed and gave away a small stack of ARCs. Between now and then I have innumerable blog tour posts and five conventions. First among that last is a day trip up to NYC for Comic Con in about a week and a half. If things go according to plan, the Fab Four (I think I'm Ringo) of Tor's "Class of 2015" will recreate last Spring's BEA performance and again join our moderator John Scalzi on stage. The star of the event is likely to be this week's EATING AUTHOR guest, Ilana C. Myer, whose debut novel, Last Song Before Night, launches tomorrow. She'll still have that "new book smell" and the audience will doubtless latch onto that, raise her up on their collective shoulders, and parade her around the Javits Center.
Or something like that.
I've heard stories about Comic Con, and I don't know how many of them are true, so I may have things slightly off in that regard. On the other hand, something I'm completely certain of is that Ilana's debut novel is an absolute delight. And I'm not just saying that because we're classmates. Pick up a copy, read it for yourself, and then drop me a note apologizing for ever doubting me.