Welcome to the first Monday in June. As it happens, yesterday was the 34th National Cancer Survivors Day. Want to know more? Just click that link.
I have to say, June is looking pretty good already. I put a book on sale yesterday; through Sunday Pirates of Marz is 99¢ in the US and £0.99 in the UK. Also, Ace of Thralls — the long awaited third book in my Freelance Courier series — is available for pre-order and will be released on the 15th.
But wait, there's more! I'll be meeting with my oncology team today to discuss what (if any) options exist given my resistance to COVID vaccines, and tomorrow I'm going on a road trip (my first in over a year) where I will check into a hotel, dine on out-of-state takeout, and have socially distanced meetings with several author colleagues and friends for two days. As if that wasn't enough, I'll return in time to be part of the programming for all three days of SFFCon, an online convention organized last year by my friend (and past EATING AUTHORS guest) A.K. (Amy) DuBoff. So, yeah, and all of that is just this week. There's so much going on in June that I'll have to wait until next Monday to tell you more.
But that's okay, you're not here to get the scoop on me, you want to read about another author's most memorable meal. And a good thing too, because this week I invited Marcus Alexander Hart to be the guest for EATING AUTHORS. I first met Marcus a year and a half ago at 20Books Vegas, an Indie Writers' conference, where he was organizing a meet-and-greet of authors who self-identified as creating humorous SF. Naturally, I wanted to learn more about him.
Once upon a time Marucs was working in computer animation, but he walked away from the video game industry to, in his words, "write the Great American Post-Nuclear-Apocalypse Adventure Comedy Novel." Alas, things rarely work out as we plan them, and some might say that Marcus wandered in the literary desert trying his hand at some very different kinds of books before returning to his true love, the intersection of space and comedy. The proof of this can be found in his latest novel, Galaxy Cruise, a sci-fi comedy that follows that classic strategy of piling on more and more, like a SF version of a Marx Brothers film. The book will be released in a mere two weeks, but you can pre-order it right now (and you should).

LMS: Welcome, Marcus. Tell me please about your most memorable meal.
MAH: Have you ever heard of a thing called Rental Car Rally? On a random Friday in July, forty or fifty cars full of costumed maniacs gather in Los Angeles for a madcap, all-night, road trip/scavenger hunt/moving violation. When the starting gun sounds at the stroke of midnight, each team is given a list of ten top-secret checkpoints they must visit on the several-hundred-mile journey to the finish line. Whoever hits them all with the most style and the lowest odometer reading wins eternal glory and a gas pump handle poorly spray-painted gold.
If you can imagine a Cannonball Run with less speed and more poor life choices, you've got the basic idea.
My wife Amanda and I once ran the Rental Car Rally in a white Dodge Grand Caravan that we had modified to look like an ice-cream truck, complete with a huge, illuminated strawberry cone on the roof. Among the other teams competing that night were a black SUV full of Secret Service agents, a 1980s stretch limousine kitted out with Ben-Hur-style gladiators, and a fifteen-person van dressed like Noah's Ark and loaded with college students in provocative animal onesies. Each vehicle hurled insults and eggs at each other as we thundered through the night up the California coastline.
Checkpoint one involved hopping the fence at a community college to molest some ugly cowboy statues. Number two had us trespassing on a defunct Nike-Ajax missile base. Three was an abandoned oil refinery where we stomped through puddles of God-knows-what and probably shortened our lifespans by several years. But the fourth checkpoint challenge took it down a notch—we were to converge on Solvang, California to "acquire and consume aebleskivers."
If you're not familiar, Solvang is a Danish village/tourist attraction, complete with a downtown rendered in medieval-style, half-timbered buildings. It has a statue of Hans Christian Andersen, and one of his Little Mermaid. As you drive into town you pass a full-sized windmill. Then another. Then another. It's adorably quaint. And that morning it became ground zero for a cavalcade of automotive chaos.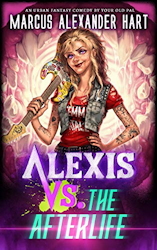 As the first light of dawn illuminated the horizon, the picturesque curve of Copenhagen Drive was bumper to bumper with filthy rental cars covered in food-fight detritus and the most puerile graffiti this side of a truck-stop bathroom stall frequented by seventh-grade boys. Thanks to our smartphones, every Rally team knew they could "acquire and consume aebleskivers" at the appropriately, if not creatively, named Solvang Restaurant. Unfortunately, we rolled into town about an hour and a half before they opened.
Rowdy weirdos started to gather in the street outside the restaurant, rattling the door handles and peeking in the windows. By an amazing twist of fate, someone happened to be at work early that day. And by an even more amazing twist of fate, instead of calling the cops, he welcomed the invasive rabble inside.
The intimate eatery was quickly packed with grimy costumed maniacs, giddy with that special kind of delirium you get when you've been awake for more than thirty hours. Intricately carved, Bavarian-style booths filled with haggard heavy-metal rockers. Hockey-masked serial killers loitered near hutches displaying neat rows of local jellies and jams. 1920s bootleggers smuggled brown jugs of hooch under shelves of Delftware plates. And all of them wanted aebleskivers.
Aebleskivers (alternately ebleskivers, or Æbleskivers if you're Danish AF), are basically golf-ball-sized, spherical pancakes smothered in raspberry jam and dusted with powered sugar. And when you're crashing after a long, stressful night of high-stakes rabblerousing, they are the most delicious thing you've ever eaten.
Despite the "closed" sign still hanging prominently in the window, more Rally teams kept appearing, filling the place to its exposed wooden rafters. Every time another group of dusty luchadores or sexed-up fairy-tale characters walked in, the solitary waitress would slump in defeat with a groaned, "Let me guess. Aebleskivers?"
That early morning respite of sugary dough balls gave the teams a chance to regroup and share stories of the adventures we'd survived through the night. Aebleskivers and black coffee paved the way to new alliances and friendships. For the next six checkpoints, the ever-present sabotage turned less aggressive and more joyous. We drove rental cars on an ATV beach. We ate terrible barbecue in a Korean-War-era airplane. We threw water balloons out of a seven-story treehouse. We escaped monotony. We lived life.
Eighteen sleepless hours after leaving Los Angeles, Amanda and I crossed the finish line at an unsuspecting ski lodge high in the Sierra Nevadas. Our fake ice-cream truck was covered in a hard shell of sun-baked mustard and dog food and cake mix. Our bodies weren't in much better condition. But when all was said and done, we walked away from the wreckage with eternal glory and a gas pump handle poorly spray-painted gold.
To this day, winning that award remains one of the top achievements of my life. Which really says more about my slate of life achievements than it does about the Rental Car Rally. But whatever. My point is, if you have a chance, try the aebleskivers. They're terrific.

Thanks, Marcus. Somehow, despite growing up and spending my formative years in the greater Los Angeles area, I have never heard of this rally before, and though I have been to Solvang on several occasions, I've never tried aebleskivers. I'll have to go looking for them here in Pennsylvania.
Next Monday: Another author and another meal!

NB: links to authors and books here are included as part of an Amazon Affiliate account. If you follow any of them and ultimately make a purchase Amazon rewards me with a few pennies of every dollar.
Want to never miss an installment of EATING AUTHORS?
Click this link and sign up for a weekly email to bring you here as soon as they post.