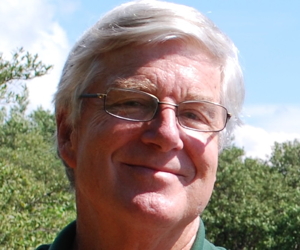 I first met this week's EATING AUTHORS guest at a hotel in Albuquerque, NM this past spring. I'd flown in the day before to get a leg up on the altitude and Rick Wilber was swinging by to give me a ride north up and to the community of Angel Fire where we were both participating in the Rio Hondo writers' retreat. Despite my having no interest in the sport of baseball (if I can say that this week, having been born in Chicago) and Rick having a love for the game that is unrivaled in my experience (which he comes by naturally, as the son of professional baseball player, Del Wilber), we got along pretty well. We ended up sharing a condo (with David D. Levine) for a week, as well as more than a few meals.
I always like hanging out with other folks who have done time in the professorial trenches. Rick was generous with his time and experience in this writing business, both during formal critique sessions and after hours just hanging out. I'm very grateful for the experience, and no doubt a better writer as a result.
Rick's probably best known for his many short story sales and his win of the Sidewise award. He's also an anthologist, a poet, and a novelist. Naturally, when I learned he had a new book coming out (I'm referring of course to Alien Mornin) tomorrow, I invited him to come on by, ostensibly to share the tale of his most memorable meal.