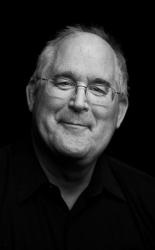 If you're reading this at or soon after the time it posts on Monday morning, then I've likely somehow staggered into the office at the DayJob after a phenomenal but exhausting weekend as one of the GOHs at Confluence in Pittsburgh, PA. Which, of necessity, involved a long car trip to carry me back the roughly 300 miles from the west end of the state to the east, before I could sleep in my own bed last night. This is not a complaint. As I've remarked many times before, I think my life is pretty blessed. Rather, it's an acknowledgment that time is laughing at most of us, and especially so at me, as in two days I leave for my third convention in three weeks.
Meantime though, let's talk about EATING AUTHORS (you know the first words up there on the top of the page) and more specifically this week's guest, Todd J. Mccaffrey. It's a pretty safe bet that you're familiar with the family name. It's hard to imagine anyone involved in speculative fiction today who hasn't read Pern. Todd, quite understandably picked up a lot of his writing skill from working with his mother, and soon was both collaborating on Pern novels, as well as penning a few on his own, and carrying on the family business. He also written a wide range of shorter works. And just this past May branched out with a powerful new novel, City of Angels, an edgy science thriller that asks some very human questions about what it means to be an A.I.
Todd may have started with dragons and thread, but he's clearly going his own direction with a distinct and powerful voice.