The days have been heating up, and my response has been to start my daily walks earlier and earlier to avoid the worst of the heat. It's not a bad plan, assuming I'm able to get to sleep earlier too (so far, not so much). But it's a work in progress.
Other plans going forward involve me just getting in my car and driving away, preferably where I can sit down at a picnic table in some park somewhere, and share a bucket of chicken with a friend or colleague, because I've not gone anywhere or shared a meal with anyone (other than my wife) since January of last year. Please note, it doesn't have to be an actual bucket of chicken, that's a metaphor, okay? Though, it probably will be a bucket of chicken. But the point is to regain a sense of connectivity and slip in at least the illusion of travel.
Speaking of travel, this week's EATING AUTHORS guest is no stranger to going from place to place. In addition to the particulars she recounts below in her meal, Anna Mocikat started out in Poland, moved to Germany for film school where she wrote award-winning screenplays before branching out into video games, and writing books. In 2016 her travels took her to the United States and she now makes her home in South Carolina.
Anna has eight books out, in German and English, some through traditional publishers and some self-published — which is another way of saying she's a hybrid author. Shadow City , released in 2019, was her first novel written in English.

LMS: Welcome, Anna. Tell me about your most memorable meal.
AM: I'm an avid traveler and love backpacking through Southeast Asia. My favorite country in the world is Thailand, and I've been there ten times. I even learned how to speak Thai because I love it there so much. Why? That's another story for another day, but the food is certainly one of the reasons. I love Thai food.
I traveled through the whole country multiple times and can tell dozens of stories of amazing meals, sometimes in fancy restaurants and sometimes on the street, served from a small stall, hidden somewhere in between the skyscraper canyons in Bangkok or in a small village far away from the usual tourist paths.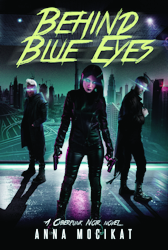 But I want to talk about my very first trip almost 20 years ago and one of my first meals in Thailand. My travel companion and I went to a small restaurant only frequented by local people. There I ordered a seafood glass noodle salad. The waiter informed me that the dish is very spicy and asked if I really want it.
Sure, I said. I can handle spicy! In fact, I love spicy food. I always pick the spicy dishes back at the local Thai restaurant at home.
The waiter smiled and informed me that the dish is really spicy and if I was sure, I wanted it.
Yes, yes, of course! I said, like the clueless first-time Thailand tourist I was.
Then the dish came, and it was incredible! It tasted sooo good… fresh seafood, coriander, glass noodles, fish sauce… and chilies. The infamous red Thai chilis. Many of them.
Now here comes why the waiter warned me and tried to convince me to pick another dish. The chilis were chopped into tiny, almost invisible pieces and mixed into the food. And there's something particularly nasty about those little red chili-bastards. At first, when you start eating them, they hardly burn. Yes, you taste that they're spicy, but it's not that bad. Only after a couple of spoons full, you will realize the full extent of the drama taking place in your mouth. Once it starts burning, there's no stopping it.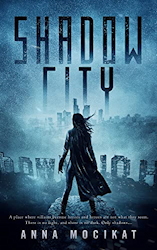 I started sweating and coughing, it felt as if I would burn from the inside. Stupid tourist as I was, I tried to fight the heat with beer… which made it even worse. It was like fueling gasoline into an open fire.
Then I tried water, and it didn't help either. I thought I would die.
After watching my struggle for survival for a moment, the waiter was overwhelmed by compassion and saved my life by showing me the one and only remedy against Thai chili burn: sugar.
When you visit a Thai restaurant, you'll always find little packets of sugar on the table. It's not meant for your coffee. It's the secret weapon against chili burn.
If you happen to be as stupid as I was, all you need to do is fill your mouth with sugar and it will neutralize the heat immediately. Yes, really!
I'm happy to report that I survived, and after many more trips to this wonderful country, I now can eat a spicy glass noodle salad without dying. But I will never forget this very special meal.

Thanks, Anna. I envy you all your trips to Thailand. I've never been there, though I have a nephew (and a niece I've yet to meet) living in Chiang Mai. Coincidentally, they run a chicken wing restaurant called Hot Hot Hot. Next time you're passing through, check it out and say "hi" for me.
Next Monday: Another author and another meal!

NB: links to authors and books here are included as part of an Amazon Affiliate account. If you follow any of them and ultimately make a purchase Amazon rewards me with a few pennies of every dollar.
Want to never miss an installment of EATING AUTHORS?
Click this link and sign up for a weekly email to bring you here as soon as they post.
Tags: Eating Authors