Yesterday I celebrated my 60th birthday by massively indulging in Dim Sum (my birthday present to myself was to not flinch at the bill). A few days before that, I had wandered into the DMV to pose for a new driver's license. There's a bit more gray in the beard, but otherwise I think I look much the same. I'm getting more exercise than in years past (even with the bum knee) but I have a ways to go yet in reducing both my weight and blood sugar. It's good to have goals.
As noted last week, the relaunch of my Amazing Conroy series is moving along nicely, with a fourth title expected to drop on Thursday. It's a busy time, what with re-releasing old books and writing new ones, and that's my segue to this week's EATING AUTHORS guest because Michael Penmore just published his latest novel, Escape From Rockwall, Book One of the Her Last Run series, a couple weeks ago. Book Two, Fall of Libertalia releases in late September.
I don't know much else I can tell you about Michael, though I'm a bit suspicious of his claims to have had a gig requiring him to dress up as Little Red Riding Hood (c.f., his Amazon bio). Still, it's hard not to like a guy who wants to show his young son all the things he loves and cites that as a reason he writes science fiction.

LMS: Welcome, Michael. Regale me with the tale of your most memorable meal!
MP: I'm not a gourmand at all, but I can say without a doubt that I have a sweet tooth. A few years ago, my weakness for sugar led me to the discovery of a fabulous Italian dessert.
On a sunny day at the end of April, my wife and I were exploring the picturesque city of Milan. It was our belated honeymoon, and we took in every sight that we could, better to savour the memories later.
The weather was "taps aff" (Scottish slang for warm enough to walk about in a T-shirt), and we blissfully strolled through the most touristy place in town – the Sforza Castle.
After three hours spent in the medieval structure and the various museums inside, we left via the back entrance and found ourselves in the long green stretch of Parco Sempione. Walking at our leisure, we took another hour to reach its end with the majestic Porta Sempione (Milan's reply to the Arc de Triomphe).
We decided one of the restaurants overlooking the Porta was as good a place for lunch as any. Our choice fell on a pizzeria (of course!). Inside, a vivacious waiter got us seated and took our order. I couldn't choose anything else but a pizza with slices of ham spread over a wonderfully thin and crispy crust. My wife went for the vegetarian option – an enormous leafy salad.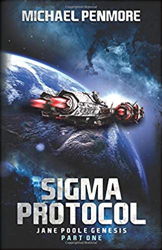 We spent the next hour eating and discussing the things we just saw. After we finished our meal, the waiter approached me with a cheeky grin. "Would you like some dessert?" he asked in heavily-accentuated English. Thank goodness for his linguistic skill, as my Italian doesn't go much further than 'grazie' and 'prego'!
As mention, I like to eat sweets, but on this occasion, we were both quite full already, so I declined. However, the waiter wouldn't take a no for an answer. He inched closer, the cheek cranked up to eleven, and said, "Are you sure? Come on. It will be good!" I swear that he winked at me. I looked at my wife, who was close to bursting with laughter. She knew exactly where this was going.
"Alright, but just one piece for the both of us," I became predictable and succumbed to the call of desserts. "What would you recommend?"
That charming cad had his answer ready, as befits someone who sells food for a living. "Millefiori."
It didn't look that impressive when it arrived in the shape of a small round cake in the middle of a large plate. We picked up forks and tried the first tentative bite.
The sweetness spread through my mouth. The Millefiori melted on my tongue. It was very sweet, too sweet for some tastebuds, I'm sure. But for me, it was perfection. The events may have skewed my perception somewhat. There I was enjoying a sunny spring in Milan, sharing a cake with the beautiful woman I love. What else can a man ask for?
I left the waiter a good tip and was slightly disappointed when someone else showed up to scoop the money from the table. On leaving the restaurant, we turned once more towards the park. The waiter stood nearby and puffed a cigarette.
"Did you enjoy your meal?" he waved to get our attention and smiled brightly.
"We did very much."
"That's perfect! Have a nice day!" He sounded as though we had just made his day.
I've never been back to Milan, and I've never had another Millefiori. Perhaps I am afraid of spoiling the memory.

Thanks, Michael. Although I think you should take another trip to Milan if the opportunity presents itself, I agree on not attempting to repeat the Millefiori. Once you have tasted perfection, what could possibly compare?
Next Monday: Another author and another meal!
Want to never miss an installment of EATING AUTHORS?
Click this link and sign up for a weekly email to bring you here as soon as they post.
Tags: Eating Authors