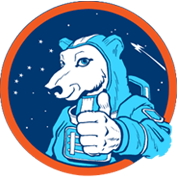 In August I'll be flying off to Finland (by way of Iceland) for the 75th annual World Science Fiction Convention (aka Worldcon 75).
In mid-June the organizers were kind enough to send me a tentative schedule, but asked me to wait before posting it as they wanted to firm up some items. We've had some back and forth on things (owing in part to my plans to leave Helsinki on Sunday morning and miss the last partial day of the convention), but they have been great to work with.
Today I got the green light to share the schedule. Things could still change, but I'm liking what I see.

Thursday, August 10th
5:00 p.m. – 6:00 p.m. | 103 Messukeskus | Reading
Reading slots are apparently hard to come by at this convention. I am one of two authors in this hour (the other being the awesome Scott Lynch!). Depending on what people want, I"ll either read the opening chapter from next summer's BARSquel, or the opening to the next month's Amazing Conroy novella.
Friday, August 11th
9:00 a.m. – 10:00 a.m. | Courtyard Messukeskus | Strolls with Stars
I'm a big fan of the Worldcon strolls. It's a great opportunity to chat with authors and fans while also taking in some local sights. Plus, I get some of my steps in!
with Eva Elasigue, Walter Jon Williams, and lots of other folks!
3:00 p.m. – 4:00 p.m. | 215 Messukeskus | SF & Education
Science Fiction and Fantasy are interrelated with education in many ways. From the earliest years SF was thought of as a way of sugar coating science – and many young readers have in fact been inspired to go on to study the sciences by their early enthusiasm for SF. But it also goes the other way – many reluctant readers are motivated to learn by the pleasures of genre books. Then there are all the imagined schools – Hogwarts is only one. As well, SF and Fantasy serve as ideal forums for imagining how education could be different – even wildly different – think brain implants or babel fish! This panel will delve into the links between SF and Education – as is only appropriate in a country whose schooling leads the world in the education league tables!
with Charlie (M), Nick Falkner, Diana ben-Aaron, Aidan Doyle
6:00 p.m. – 7:30 p.m. | 208 Messukeskus | Alien Language in Science Fiction
As easy as a Babel Fish is, usually alien languages are handled differently in science fiction. The panelists discuss various alien languages and how they are understood. I'll be moderating.
with David J. Peterson, Stephen W. Potts, Cora Buhlert, Heather Rose Jones
Saturday, August 12th
2:00 p.m. – 3:00 p.m. | Signing Area Messukeskus | Autographing
I've been given a slot for signing all the things. So, even if you don't have a copy of Barsk on hand, or a back issue of Spin with one of my Finnish translations, do stop by anyway and I'll sign one of my new Historical Science Fiction Trading Cards (I'm #158).
4:00 p.m. – 5:00 p.m. | 205 Messukeskus | Coping strategies for publishing in small markets
Sometimes the publishing markets aren't that big – perhaps because language reasons. There are different ways writers from smaller countries can and do use to reach a wider audience, however. Getting famous in your own country first, writing in a foreign language, selling straight into translation and other strategies are discussed. And again, I'm moderator.
with Tom Crosshill, Teodor Reljic, Raita Jauhiainen

While it's possible that some portion of the above will change prior to the start of the Worldcon, it's unlikely I'll be in a position to post an update. So, either go with the above or consult the program schedule in Grenadine.
Tags: Appearance, Barsk, Conroyverse, Conventions, Klingon, Reading, Traveling