Today is Gej's birthday. I've tried to explain it to him, but he seems uninterested. Of course, this may change later tonight when he gets treats. And a new toy. And more treats.
Then too, he may sulk anyway because he's also bound for the groomer's in just a few minutes, and while he's happy to be free of knots and matts, he's not wild about the process that gets him there.
Here's a photo of him this morning. As you can see, he's one desperately shaggy pup.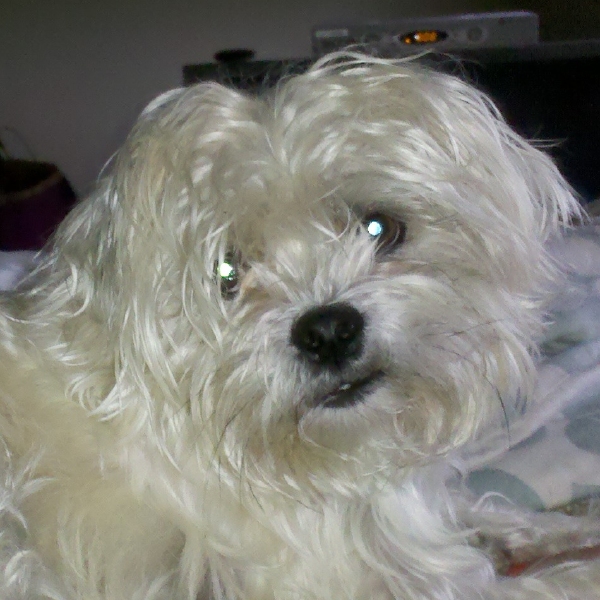 It's a wonderful thing having a dog in your life. I highly recommend it to you it all.