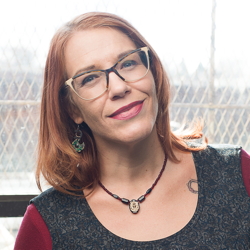 After a week off, we once again resume our annual tradition of highlighting this year's Campbell nominees. Already reporting on their most memorable meals: Ada Palmer, Sarah Gailey, and Malka Older. Still no word from either J. Mulrooney or Laurie Penny, but their names are on the ballot so please check them out all the same. Meanwhile, for this week's EATING AUTHORS entry, let's focus on Kelly Robson.
You should know Kelly for her short fiction. More to the point, unless you were living under a rock last year, you've read her novella Waters of Versailles which appeared at Tor.com and won the Aurora award, as well as picking up nominations for the Nebula, World Fantasy awards. In addition, Kelly also took home a nomination for the Sunburst and Sturgeon awards last year. So, yeah, you kind of get an idea of why she's up for the Campbell this year.
And, regardless of what happens in Helsinki, Kelly returns to Tor.com in a few months with a brand new novella — heads up, nominators! Gods, Monsters, and the Lucky Peach promises to be a time travel tour du force. Don't miss it!

LMS: Welcome, Kelly. Please tell me about your most memorable meal.
KR: From 2008 to 2012, I had the good fortune to write the wine column for Chatelaine, Canada's biggest women's magazine. I am not a wine expert. Aside from being a decent writer and researcher, and having lots of experience at meeting deadlines, I was utterly unqualified.
How did I get such a plum gig — a job that any wine writer would kill for? It was pure luck. In 2007, I'd started a wine blog and instead of the usual boring bottle shots in each post, I included a photo of the wine bottle snuggled in my cleavage. It was an eye-catching solution. The blog got noticed by Chatelaine's photo editor, and when they were looking for a new approach to their wine column, he suggested me.
For the next four years, in addition to a per-word rate that would make you weep, I got regular shipments of free wine and booze, free gourmet meals with winemakers from around the world, and the occasional free trip. I'll offer the story of one of these trips to you as my most memorable meal — not my best meal, not the most exotic or delicious, nor the most luxurious, but the most memorable.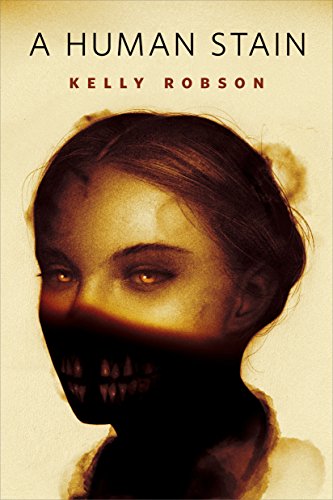 By which I mean, the most embarrassing.
When lovely BC winery Tinhorn Creek Vineyards had its fifteenth anniversary, I was among the dozen wine writers invited to fly to the winery on two small chartered jets for lunch, a tour, and a wine tasting.
I was still new to the gig and well aware of how little I knew about the industry. My sense of my own ignorance was underlined when I realized I was the youngest person and the only woman on a plane filled with venerable wine experts, all male. One of them was the late Jurgen Gothe (a famous Canadian radio personality), another owned several restaurants, and — well, you get the picture. I sat at the back of the plane. My ambition for the day was to smile and be nice to everyone, and try not to look like the rube who got a great job by mistake.
We took off at noon. When we got into the sky, the restaurant owner passed around platters of appetizers. Knowing we were headed toward lunch, I took a few pieces of cheese and a couple of canapes, and munched happily away in my lone back seat. When I tasted the blue cheese, my head nearly exploded. It was just about the most delicious thing I'd ever tasted.
True fans of blue cheese know that the stinkier and more disgusting it smells, the better it tastes. This cheese was horrible, nearly rancid, but it was so yummy. I regretted not taking a bigger piece.
An hour later, we were still in the air, and I was ravenous. When the cheese plate came around again, nobody but me had tried the blue cheese. What a tragedy! It was my job to make it right. I carved off a massive hunk and proceeded to nom-nom-nom it with all the gusto it deserved.
As I finished the last crumb, the plane started to descend.
The plan was to fly up and down the Okanagan Valley several times before landing, low to the ground so we could see the vineyards. I didn't know about this — or if I'd known, I'd forgotten. I'd also forgotten that I'm a bad flyer. A very bad flyer. Any little bump and I'm reaching for the barf bag.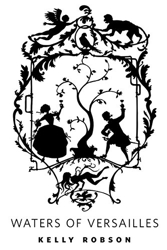 A small plane flying low around a narrow valley during a hot summer will bump quite a bit. I started to get nauseated, then very nauseated. I closed my eyes, hoping it would help. It didn't. I began to pray for death. And when I looked for a barf bag, I couldn't find one.
There was, however, a little wicker garbage bin on the floor in front of me, and it had a plastic liner. I put it in my lap. I put my head inside. And then I threw up. Repeatedly.
The smell of blue cheese vomit wafted gently to the sensitive noses and sophisticated palates of a half dozen older male wine experts as they stared out their windows at the lush vineyards below.
I emptied the entire contents of my stomach into the garbage can. The plane reeked. I was in misery.
Luckily, the wine experts were all gentlemen and all pretended nothing was happening. When the plane finally landed, I stumbled off carrying a plastic garbage bag full of warm, half-digested blue cheese, and found a place to dump it along with my dignity.
I managed to not retch in the bus that took us to the winery, where the staff greeted us with excitement, warmth, and hospitality. I couldn't reciprocate. All I wanted was a quiet corner to die in. Then we were informed that lunch was being served up the mountain, al fresco, and were all going to walk up there. The world was still spinning and I could barely put one foot in front of the other, but I managed to haul myself slowly up the trail at the very end of the pack, way behind Jurgen, who was about seventy at the time and no hiker in any case.
About ninety minutes after landing, I began to feel human and started enjoying the lovely meal and wine, but it was a good six months before I could eat blue cheese again.

Thanks, Kelly. You know, I love cheese (though I've mostly given up dairy nowadays), all kinds of cheese. Except blue. Ugh. Something about eating mold. I'd be puking without the plane ride. Ugh.
Next Monday: Another author and another meal!
Tags: Eating Authors