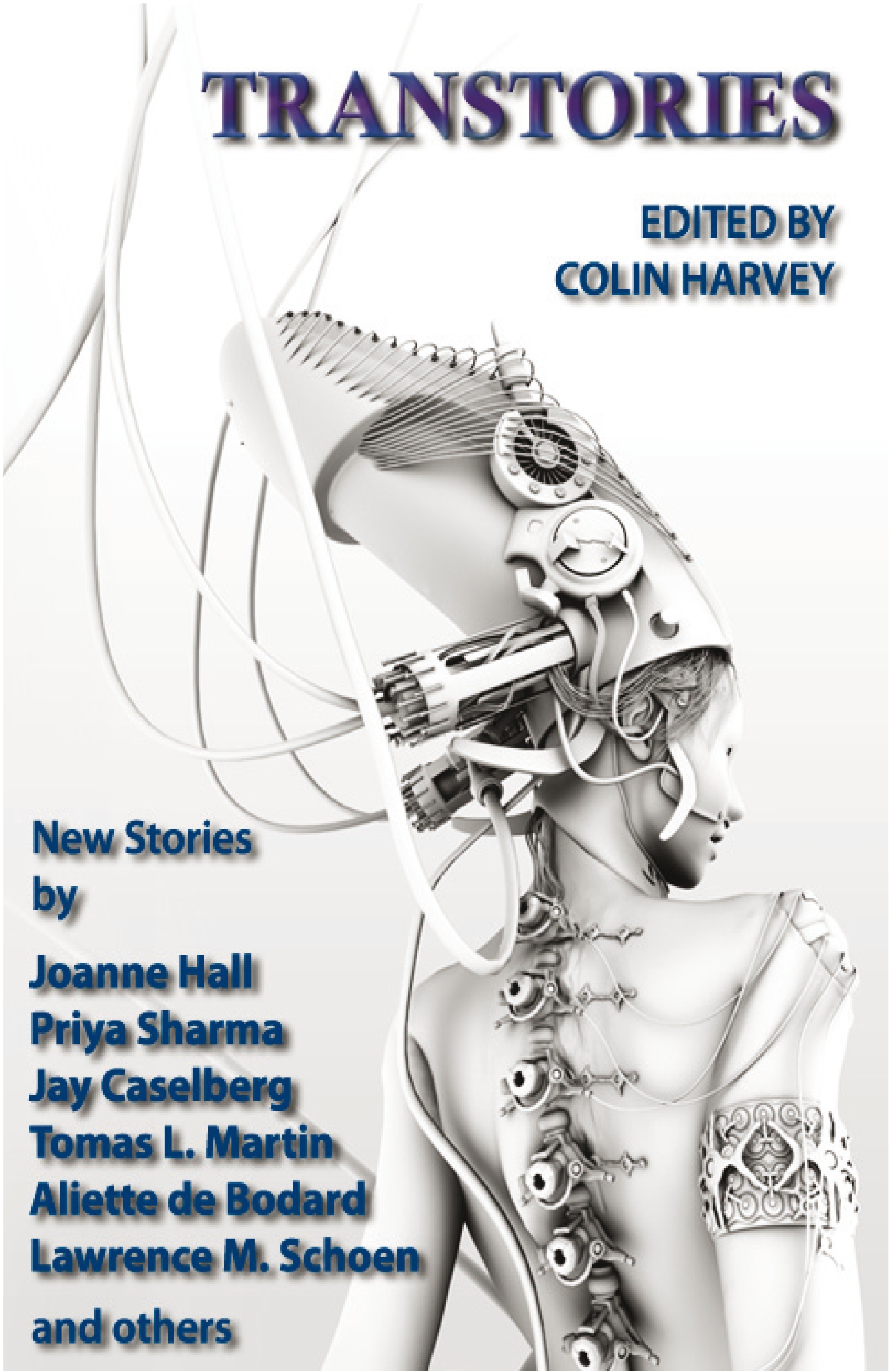 Last October, I told you about Transtories the anthology from Aeon Press edited by the late Colin Harvey. Among many other fine works of fiction, it contains my story, "Yesterday's Tastes," which is another tale in the ongoing saga of the Amazing Conroy.
I'm posting about it again because I recently heard from Aeon's own Bob Neilson with the news that the electronic version of the anthology is now available. This is particularly exciting because the trade paperback version appears to be somewhat tricky to get your hands on outside of Ireland (though you can order it directly from the Aeon Press website by clicking here. Or, if you prefer your Trans-fiction to be composed of photons, you can follow this link to pick it up at Amazon.
I'm told there's an ePub version available, but I haven't heard yet where you can go to acquire a copy. If/when I find out, I'll post a follow-up and let you know (and if I remember, I'll include the link in a reply to this post as well).
Tags: Books, Conroyverse