There's a "circle of life" sense to this week's EATING AUTHORS because my guest is Watts Martin. As I've recounted elsewhere, in a very real way Watts is responsible for my writing Barsk. Back in the late 80's, I was the boy professor at New College in Sarasota, Florida, the ink still wet on my doctorate, living with my dog in the dorms right alongside the students. Watts never took any of my classes, but his roommate did, and one thing led to another and one afternoon Watts invited me to participate in a RPG game based on an anthropomorphic comicbook of the day. The spontaneous generation of some of the core ideas of the Fant and their rainy planet (including the name of it) happened in that instant. So, thanks.
Watts, as you should gather from the preceding remarks, has been writing and editing anthropomorphic fiction for decades. So it shouldn't surprise you to learn he's been nominated multiple times for both the Ursa Major and Cóyotl awards, winning the latter for Best Novella with Indigo Rain. He is currently president of the Furry Writers' Guild, and his first novel, Kismet, comes out tomorrow from Argyll Productions.

LMS: Welcome, Watts. I'm really pleased to have you here to share your most memorable meal.
WM: My birthday comes at the end of October. A couple friends have birthdays in the same month, and my mother's falls a week later. We'd taken to doing a joint celebration in Tampa, the closest big city to where we all lived. In 2001, we–me, mom, and four others–had our celebration at Bern's Steak House.
Every town has a few "institution" restaurants, and Bern's is one of Tampa's. Bern's punches above its weight class, not because it's very old (going back to the 1950s is old by Florida standards, but not by anywhere else), or because the food is amazing (it's fine, but no more so than any other old school steak house serving dry aged prime beef). No, Bern's is amazing because it's so damn weird.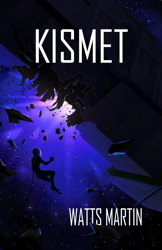 I don't know if it's changed in the last sixteen years. Back then, on the outside it looked kind of like a warehouse. Step inside, though, and Mother of God, someone's opened an Old West bordello inside Disney's Haunted Mansion.
The heavy red velvet curtains and wrought iron staircases don't, sadly, persist as a motif. Bern's has eight dining rooms, each with a different decor set (and as I recall, often different floor level and ceiling height). The wine list—which, at least in the 1990s, was the largest of any restaurant in the world—ran about two hundred pages; that meal introduced me to the first red wine I truly liked. When you ordered your steak, you specified the cut, the doneness, and the thickness. You paid for the meat by the ounce.
Everyone else ordered steak or fish, but mom ordered the one vegetarian dish: a plate of vegetables. She also made the fussiest martini order I've ever heard: exactly four drops of vermouth. The tuxedoed waiter returned to the table with a glass of chilled vodka…and an eyedropper.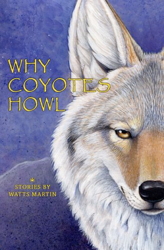 Then came dessert. You think that's simple? At Bern's? Don't be silly! They escort your party to "The Dessert Room," where every table sits in its own semi-private booth made out of wood reclaimed from wine casks. The dessert menu, naturally, runs to around four dozen items. I ordered Bananas Foster and my friend Scott ordered Cherries Jubilee. We knew they'd wheel up a cart and do the flambé in front of us.
That dinner turned out to be the second-to-last of these dinners that we ever had. Right after the one in 2002, I drove cross-country to California, where I still live today. That dinner should be the standout one, but it isn't as clear in my mind. It was at a different Tampa steak house, still solid but, well, unmemorable.
I've been back to Tampa every year since my cross-country move, and I've watched their culinary scene explode with "farm to table" restaurants with individual takes on Floridian cuisine. I've even been, most recently, to a cool little restaurant from Bern's former executive chef. But I've never been back to Bern's itself, that grande dame of tacky sophistication. Maybe this Christmas, that needs to change. There are steak houses everywhere. But Bern's, bless its crushed velvet and redwood heart, is sui generis.

Thanks, Watts. Any time someone else mentions Bananas Foster I'm contractually obligated to explain that I experienced it in New Orleans at Brennan's (where it originated), prepared tableside while my wife and I had lunch with the executive chef.
Next Monday: Another author and another meal!
Tags: Eating Authors