Welcome to our first post-election Monday! I'm just back from Philcon, arguably the longest running science fiction convention in the world, and so it seems only appropriate to feature one of Philadelphia's own talents this week here at EATING AUTHORS. As it happens, it's an old friend, Victoria Janssen.
Far too many years ago, Victoria and I were both members of "The Nameless," a Philadelphia-based authors' workshop that included such talent as Greg Frost and Judith Berman. About once a month we'd gather and share portions of our respective works-in-progress, opening ourselves up for the unflinching critique of our fellows. It was during just such a halcyon session that I got my first glimpse of the scandalous prose that would go on to fill Victoria's first book, The Duchess, Her Maid, The Groom & Their Lover. As such, it's a particular pleasure to have her here today to share with us some of her favorites from the culinary vastness that can be found here in the nation's first capital.

LMS:Welcome, Victoria. Tell me about your best meal ever.
VJ: I live in Philadelphia, and since it's such a great town for food, it's impossible to name a single Best Meal. But I can take you on a tour of some delectable bites from all over town, a small guide should you ever visit the City of Brotherly Love.
If you've never tried Malaysian, I can recommend Banana Leaf, in Chinatown. I could eat their mango chicken every day of the week, but the unforgettable standout is their "banana pancake," actually a crepe filled with soft, hot slices of cooked banana melting into butter. Lots of butter. Yummm.
Four Rivers, a Szechuan restaurant in Chinatown, serves a dish to which I fear I am addicted: salt-baked tofu, served with slices of crispy baked garlic and jalapeno pepper; their cumin beef and garlic-sauce eggplant are also totally yum.
Han Dynasty, another Szechuan place, has two locations, both of which serve wontons in chili oil as an appetizer, which I eat sort of like oysters, in a gulp; that is if the oysters were on fire. For best vegetarian spring roll, my vote goes to Vietnam Palace; for best appetizers in general, you can't beat Rangoon, whose barbecued beef skewers can be a meal in themselves.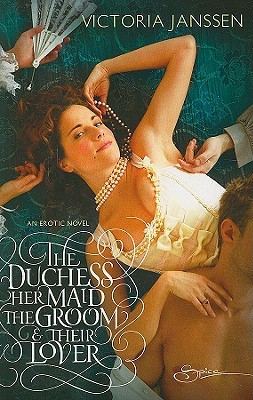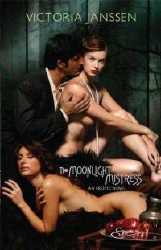 Speaking of beef, Philadelphia is full of excellent pub grub, from chicken pot pie at Black Sheep to the incredible burgers at Monk's Café. In contrast, there is upscale eating that is still reasonably affordable. Lunch at the Capitol Grille, a steakhouse on Broad Street, generally has some unusual choices, and the attentive service can't be beaten. The prix fixe lunch at Nineteen, high above Broad Street in the Bellevue Hotel, combines a sterling buffet with ambiance and views of the city.
Sabrina's in South Philadelphia now has more than one location; their best meal is brunch, and my favorite item on that menu is the thick polenta fries, studded with chunks of jalapeno and served with a marinara sauce. Day by Day on 21st Street also has an outstanding brunch menu.
There is an array of excellent Thai food in Philadelphia; after much thought, for favorite dish I have to go with the country-style hot pot at My Thai on South Street, because it makes the back of my neck sweat! If you prefer your spicy food Ethiopian-style, West Philadelphia Dahlak has a Kay Watt that can take care of that for you.
Federal Donuts in South Philadelphia has some of the best fried chicken I've ever tasted; thoughts of the dry harissa is making my mouth water even now. And of course, they have doughnuts, both specialty and those fresh-made on the spot, dusted with inventive combinations of sugar and spice.
Doughnuts make me think of other desserts! A local gelato chain, Capogiro, is known nationwide as one of the best for its rotating seasonal flavors, unusual combinations, and sheer deliciousness. Their lime sorbetto is so tart it can make your eyes water, and I love their sea salt gelato paired with pecan, or dulce de leche. For ice cream, it's difficult to beat the root beer float at Franklin Fountain: the root beer is house-made, much richer and spicier than bottled brands, a perfect contrast to a rich vanilla ice cream. For baked goods, if I'm in the mood for an old-fashioned cupcake with buttercream icing, Brown Betty is my choice, in particular their lemon poundcake with lemon curd bites of heaven; I think I want one right now…

Thanks, Victoria. But forget the cupcakes, you've got me craving a dreaded, heart-stopping combo of donuts and fried chicken. Hmm… I wonder how quickly I can get to South Philly…
Next Monday: Another author and another meal!
Tags: Eating Authors