Another Monday, and the plan is that I will finally have that delayed sit-down face-to-face confab with the head of the bone marrow transplant program, review the results of my bone marrow biopsy from last month, and learn what it all means in terms of my cancer treatment going forward. The original meeting was bumped due to bad weather, so naturally the forecast for this week is all sleet and freezing rain. Today shouldn't be too bad, but it's only going to get worse and this calls into doubt my trip into downtown Philadelphia for my second round of COVID vaccine on Thursday. It's always something, am I right?
Adulting is hard, but that's the nature of the game I'm playing, and that bit of pithy wisdom is about as close as I can manage for a segue to introduce this week's EATING AUTHORS guest, Tao Wong, one of the most successful LitRPG authors around.
Tao is a self-described geek, former LARPer, and recovering Magic: The Gathering player, all of which translates into background training and research for his fiction. In just a few short years he's wracked up more than twenty books spread out across four series. Since 2017, he has been writing LitRPG and cultivation novels, telling stories of the end of the world, dungeon exploration, and martial arts adventure.
A Canadian indie author living in the Yukon, Tao has only been a full time writer since 2019. His latest book, released barely two weeks ago, is Broken Council, the tenth book in The System Apocalypse, a Space Opera, Post-Apocalyptic LitRPG series. And seriously, he's only just getting started.

LMS: Welcome, Tao. Please tell me about your most memorable meal.
TW: Not surprisingly, considering the time of year, the most memorable memory I have about food is as a child around Chinese New Year. Truth be told, the memories blur together as the exact days disappear, all becoming one warm memory of tradition and family. You see, as a kid, we always gathered to have a family meal on Chinese New Year's eve, and as a child, it was always my grandmother who cooked the meal in her small, brick house in Petaling Jaya, Malaysia.
Now, mind you, my family in Malaysia was relatively large. Between children, parents, grandparents, uncle and aunt, there were at least ten of us at any one time and sometimes, more if the aunts and uncle from Canada had made it back. As such, cooking for all of us was an elaborate matter.
In this case, the meal was always my grandmother's specialties – Malaysian curry, char yuk (stewed pork) and loh hon chai with rice were the main dishes. Now, you have to understand, my grandmother was an amazing cook – one of those individuals who could toss together a meal with the barest scraps and make it taste like a five star restaurant. She had been trained in the traditional nonya style of cooking, with exacting measurements for inexact terms like a pinch of salt or a handful of sugar, and made all of our food from scratch. In fact, for a time, she used to have a catering company when she was younger to help make ends meet.
So, where to begin in describing the meal? Well, of course the Malaysian chicken curry was made from curry powder that she had dried, mixed and ground herself. This was a multiday process, where the entire front lawn would be dedicated to holding the various chillis and herbs to be dried in the sun before she would grind them down into packed cans and glasses for use through the years. The chicken curry itself was often started the day before, with arm-sized pots cooked over the gas stove, only to be reheated the next day. As anyone who knows curry knows, day old curry is the best as it lets the spices settle and blend with the meat even better.
The char yuk was made from belly pork and was an elaborate cooking process that involved deep frying the breaded meat first before stewing the concoction with dried black fungus, fermented bean paste, onions and garlic and more. The entire concoction is then left to stew for hours, stirred occassionally and ready for the evening meal.
As for the loh hon chai, this was the mixed vegetable dish that changed depending on what vegetables were available but always featured bean curd sheets, mushrooms and a variety of other vegetables, braised in stock and ready for eating when we all arrived.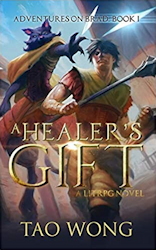 The table itself would always be filled by multiple pots of each of the above, with multiple rice cookers on a side counter. We'd all take turns – in order of seniority – to serve ourselves before retiring from the small dining room that held the food to the living room to eat. Sitting down on the ground, on the couches and chairs, we'd balance plates on knees and crossed legs, consuming the supplied repast in large amounts and talking. I can't recall what we talked about anymore, it was just the kind of conversations family had about what was happening for one another, the current state of the economy or political climates or the latest trouble we kids had caused.
But the meals were always amazing, the warmth of sitting together and being a family was what I remember. We'd eat and eat till we were full to bursting and then help clean up afterwards, the older members of the family packing up the leftovers to take home for meals over the Chinese New Year. And as children, we'd always be excited because we knew the very next day, we'd be getting ang pow (red packets).

Thanks, Tao. What is it about grandmothers and legendary meals? My maternal grandmother visited us from Chicago when I was a small boy in southern California, and she got off the plane carrying two shopping bags full of homemade chicken fat so she could start right in cooking once she reached our house. The stories we tell of such occasions are as filling and nourishing as the meals themselves.
Next Monday: Another author and another meal!

NB: links to authors and books here are included as part of an Amazon Affiliate account. If you follow any of them and ultimately make a purchase Amazon rewards me with a few pennies of every dollar.
Want to never miss an installment of EATING AUTHORS?
Click this link and sign up for a weekly email to bring you here as soon as they post.
Tags: Eating Authors