If you're reading this in the early morning hours when it automagically posts, be aware that I'm likely busily engaged in the thoroughly mundane act of sleeping in. I spent the weekend down at Capclave where I had a wonderful time talking with fans and pros and basking in all that is great about conventions. If your weekend was half as fine, you're doubtless far ahead of most of humanity.
But it's Monday again, and also (in the USA) Columbus Day. Rather than grapple with the incongruity of how best to observe a Federal Holiday when the federal government is shut down, allow me to introduce you to this week's guest, T. L. Morganfield, a self-described writer of Aztec Science Fiction and Fantasy. She's also a graduate of Clarion West, and a past finalist for the Sidewise Award.
I've had the privilege of attending Traci's readings at conventions, and I'm here to tell you her short fiction has an incredible style and deft touch. But I'm even more excited to tell you that her first novel, The Bone Flower Throne, came out last week from Panverse Publishing. Personally, I have a weakness for tales laced with Aztec mythology, let alone set in tenth century Mexico, so this one's a no-brainer; for those of you who need a bit more, the book grabs you with the simple question: "Can one woman alone defeat a god?" For me though, the better question is, what's she going to do in book two, because there had better be another book!

LMS: Welcome, Traci. What's your most memorable meal?
TLM: My husband and I have two very picky kids who refuse to eat much beyond corndogs and chicken nuggets, which greatly impacts the variety of restaurants we visit; most of our dining consists of places like Olive Garden, Chili's or Red Robin, not exactly the most exciting or interesting places to eat. It's only when we're traveling that we're allowed to venture outside the normal choices, usually out of force of necessity.
This last summer, we dragged our travel trailer through twelve states, going to places like the Great Smoky Mountains, Natchez Trace Parkway, Vicksburg, and Carlsbad. We also spent a couple days in San Antonio, visiting the missions and Six Flags Fiesta, but I was really looking forward to dining at one of the restaurants on the River Walk. We'd been cooking the same three or four meals over and over again for the last week and a half, so I couldn't wait to get my hands on something different, and since we were in a city known for good Mexican and Tex-Mex, that was the obvious choice. The kids whined and complained, but I stood my ground.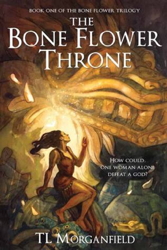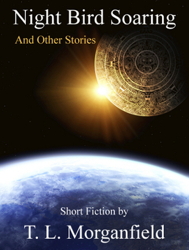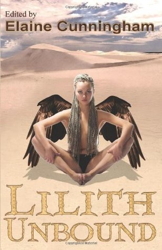 We settled on the Original Mexican Restaurant and Bar, the one with the colorful umbrellas featured in most of the River Walk's advertising. We got seats right next to the water, and to the kid's excitement, as soon as we sat down, giant blue fish starting gathering at the wall next to us. Even some ducks brought their babies over to stare longingly up at us, and a couple pigeons flew over to check out the situation as well. There were signs all over the place warning patrons not to feed the pigeons, so the kids became worried when several kept pacing back and forth along the wall next to us or darted between our legs under the table. But for the most part, they kept their distance, even once the food arrived.
But a man and his young daughter soon sat down at the table behind us, and when she got bored, she started throwing her French fries to the fish. The promise of a quick meal brought more and more pigeons, and she started hand-feeding them. Soon the whole place–from ground to umbrella–was covered in pigeons, and the river became a battle royal as swarms of fish rolled over each other, fighting the ducks for French fries. The pigeons stormed the man's table, stealing anything they could grab.
By now I had to shoo pigeons away with my feet, as they started encroaching in droves under our table as well. We managed to keep our own food safe, but we spent more time defending our dinners than eating them. The kids were enthralled though, and it was all they talked about for the rest of the day (that and the vintage toy store stuffed full of every 80's toy imaginable. Their eyes became saucers when we stepped in there, and we had to practically drag them out when we left.). To them, the highlight of our trip to San Antonio wasn't the Alamo, or the Missions, or even Six Flags, but rather nature's dinner theater along the River Walk.

Thanks, Traci. And congratulations on your first novel! I have to wonder though, why you've left us hanging. What happened to the little girl at the next table? The pigeons got her, right? Right?.
Next Monday: Another author and another meal!
Tags: Eating Authors