Words — in this instance culinary words — are losing their meaning. I refer to the cauliflower gnocchi that I am snacking on as I write this week's installment. Let me be clear, I do not like cauliflower and tend to shy away from gnocchi because of the starch. And yet, this stuff tastes great, has reasonable calories, and is gluten free. What's next, cocaine with fluoride?
Sorry. If I seem a little testy it's probably because of the heat, but by the time you read this a massive cold front should have come through, dumped a lot of water on the eastern seaboard, and dropped the daytime temperatures here a good twenty degrees or so. All of which is as close as a segue as I'm going to get to the meal(s) described by T. J. Berry, this week's EATING AUTHORS guest.
One of the things I like best about TJ is the way her writing ignores marketing demands and fits into that sliver that some times looks to be science fiction and other times is probably fantasy. I like to call it science fantasy myself, and maybe I'm biased but I'm always happy to see other people doing it.
Her first novel, Space Unicorn Blues, is a great example of this. It came out a mere two months ago. If you missed your chance to include it as part of your summer reading, go ahead and add it to the list for autumn.

LMS
: Welcome, T.J. So, what's your most memorable meal?
TJB: My most memorable meal is actually a series of meals from a single long, snowy winter in Vermont. Our family lived on a tiny island in the middle of Lake Champlain with about 400 other people. In the summer, it was a beautiful tourist haven, with rustic country roads you could cycle along, a defunct quarry filled with Ordovician-era fossils, and quiet lake shores perfect for lazy reading days.
In the winter, however, the island's climate grew cold and desolate. It snowed nearly every day and it wasn't unusual for the wind chill to dip into double digits below zero. But in Vermont, people are used to long winters and one of their solutions (aside from down coats) is to lean into their community and gather in front of roaring wood fires as often as possible.
In our rural town, we assembled an international dinner club with three other couples. Each month, one couple chose a country and provided the hospitality as well as an appropriately-themed entree. The other three couples brought appetizers, a side dish, and dessert. It turns out that eight is the perfect dinner party number and there was never any shortage of conversation. We often stayed late into the night, solving all of the world's problems as the pile of empty wine bottles grew.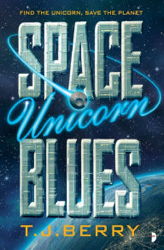 On Greek night, we ate stuffed grape leaves and I stacked dozens of buttery phyllo sheets into a crunchy baklava. But the real magic of that evening occurred when our observant friends noticed I had skipped the wine. They exuberantly declared I was pregnant before I could even make the announcement of our coming second child.
On Hungarian night, we had a creamy mushroom soup, studded with dill and warmed with sweet, smoky paprika. Our host invited us to see his newly-completed sugar shack—a large shed he'd built on the property to boil maple sap into syrup. When sugaring season arrived in a few months, we would spend countless hours in the steamy sugar shack, stoking the fire and stirring the vat of condensing sap.
On our turn, we hosted Indian night, offering an immense platter of butter chicken and basmati rice. Our neighbors brought along a stunning rose-flavored gulab jamun. One couple shyly admitted they had never eaten Indian food, so the rest of us explained the ingredients and set up tasting plates with tiny portions. There were plain chicken breasts at the ready, but our intrepid food explorers loved everything they tried.
Our final dinner was a hodgepodge of countries. Someone brought a comforting and satisfying pasta puttanesca from Italy and another chose an Argentinian chimichurri over steaks, while we brought along a pavlova (which some say is from New Zealand and others claim is from Australia). It was my first time making this crispy, cloud-like dessert, which is incredibly elegant, but is probably the simplest dessert I've ever made.
I can think of no better way to mark the passing of the frigid winter months than eating good food in the company of good friends. We've since left Vermont, but I still occasionally make a tureen of that warming Hungarian mushroom soup to remind us of cold winters past and dear friends far away.

Thanks, TJ, that sounds like a great diversion during a brutal winter. But… what did you do the other four weeks of each month?
Next Monday: Another author and another meal!
Want to never miss an installment of EATING AUTHORS?
Click this link and sign up for a weekly email to bring you here as soon as they post.
Tags: Eating Authors