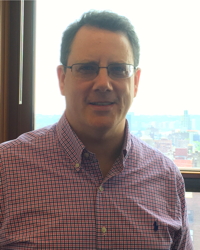 Things are a wee bit hectic just now. With the NASFiC (aka NorthAmeriCon'17) just around the corner, a Klingon conference at the end of the month, a European vacation wrapped around a Worldcon a few weeks after that, my editorial letter for the BARSquel about to drop, and a DayJob that's becoming a bit more demanding as a grant that's been partially funding me for the past two and a half years just ended, I'm feeling a little frazzled. Oh, and don't even get me started on Independence Day.
At the same time, I've been trying to get ahead by lining up the guests for EATING AUTHORS further in advance than I normally do. That's a nice plan, but… reality happens and sometimes people slip through the cracks, making a mockery of my attempts to feature authors in a timely manner to support their book releases. This week's guest, Stephen S. Power, is a case in point.
Stephen's latest book, The Dragon Round, came out in paperback on June 13th (the hardcover was published last July, but that flew completely below my radar). In a perfect world, I'd have been able to fit him into the rotation three weeks ago to boost the signal on the paperback release. Ooops. Clearly, this is no way to treat an editor.
Yes, that's right, Stephen isn't just a novelist, prior to writing his first book he'd already logged more than 20 years editing books in NYC. It's always fascinating to me to see editors make that transition (another fine example is my friend and past guest here, Laura Anne Gilman). Stephen eased into fiction with dozens of short stories and, as if that weren't enough, he's also a poet whose poems have earned him Pushcart Prize nomination.
Anyway, if you haven't read his book yet, perhaps the following meal will convince you to mend your ways.

LMS: Welcome, Stephen. So what's your most memorable meal?
SSP: As a book editor I've had the chance to meet and work with my share of celebrities: athletes, politicians, musicians, etc., which is one of the great perks of the job–in the abstract. In practice, I realized early on that however famous people are, they are invariable just regular people, book people, with a very high profile job.
The funny thing is, in my list of famous people above, I just realized I didn't include authors. That's because once you're working with someone, they aren't famous anymore. They're your partner, and you're their champion. The only part of the celebrity thing that touches the relationship is their schedule. You have to accommodate it when it comes to deadlines and publicity, but they're always willing to move around what they can because now they're authors and want to do all they can for their books. It'd be weird to treat them as celebrities then.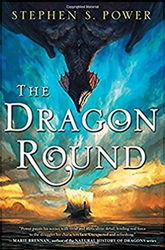 That said, what a meal I had last week. My boss, Tom Dunne, and I went down to DC to meet with some authors. It was a very productive trip whose highlight was a dinner at The Palm. The guest list started small, just me, Tom, Bill Press and Kitty Kelley. Bill is writing a memoir for us called From the Left, and Kitty is one of the bestselling biographers of our time, best known for His Way. Then we were joined Rosa DeLauro, whose book The Least Among Us came out recently, and her husband Stan Greenberg, who wrote America Ascendant. Rounding out the party was Bernie Sanders, who's working on a follow up to Our Revolution, and his wife Jane, who's writing about the ongoing revolution.
Half of them had their faces painted on the walls of the restaurant, but that's not what impressed me. What did was how smart, charming and inspiring they are. As an editor, you want to work with authors like these. As a control to this experiment, I had dinner with Gov. Kasich and his team in New York a few months ago and felt exactly the same way. Plus both meals reinforced my personal mission: to change the world for the better, one book at a time.
The best part of the meal at The Palm was getting a mystery cleared up. Kitty asked me what books I was working on, and I mentioned the forthcoming Dangerous Case of Donald Trump. Not only had she heard of it, she knew two of the contributors and said it was she who told Kathleen Parker about it. That led to Parker mentioning it in her column the week before. Because the book had gone live at the etailers just the week before that, I'd been baffled how Parker could have heard about it. If someone had speculated then, "It was Kitty Kelley," I would've thought them mad.
The second best part of the meal was splitting a bowl of the excellent creamed spinach with her.
In the end, I enjoyed a little bit of celebrity myself. Emily Hall wrote about our "literary dinner" for the Washington Post. They even mentioned my name when by all rights I could have been listed as "unidentified friend," so I thought it would be churlish to ask for a correction: "It's Stephen S. Power.") I also thought it would be churlish to respond to one of the comments: "This is a story????????" with, "It is to my mom!" After all, that's what a celebrity would do, not an author.

Thanks, Stephen. How many people can say they've split a bowl of soup with Kitty Kelley? I hope you have photographic proof.
Next Monday: Another author and another meal!
Tags: Eating Authors