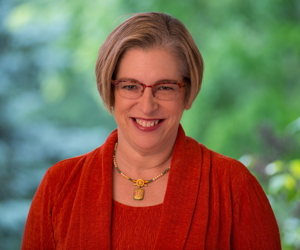 I find myself racing toward my impending bone marrow transplant, or maybe it's racing toward me. For several days now I've started my morning sticking myself with a pair of syringes, administering a med that should increase my stem cell production.
Today, I'll have a trifusion catheter (as opposed to a port) inserted into my chest. I'll test it out tomorrow when they start harvesting my stem cells. And over the next several weeks it will also spare me being stuck for blood draws, and stand in for any IV line I might otherwise need (and be a lot easier to deal with than a needle taped to my arm). That starts tomorrow. Still ahead this afternoon, I'll get a dose of a drug to encourage my perky new stem cells to leave their happy home in my bone marrow and venture out in greater numbers into my blood stream, which will facilitate harvesting them tomorrow. Science!
You might think this has nothing at all to do with this week's EATING AUTHORS guest, but actually, you'd be wrong. Because of all this pesky bone marrow transplant stuff, I'll be hospitalized for several weeks and miss the February session of Galactic Philadelphia, which will feature Sarah Kozloff. So it's a real good thing I have her here now.
I don't need to tell you Sarah's backstory, she does that below as she talks about her most memorable meal. Instead I'll let you know that she has a new Fantasy series, The Nine Realms. It's coming out as a quartet of books, to be released over the span of the next four months. It's the kind of rapid release that's used by a lot of Indie authors, but this series is being published by Tor Books. This makes it great for the reader who gets hooked on the first book and doesn't have to wait a year or more for the next installment. But after April, you're on your own.

LMS: Welcome, Sarah. What stands out as your most memorable meal?
SK: My most memorable meal occurred about forty years ago, at the historic Clam Broth House in Hoboken, New Jersey.
Although I didn't know it at the time, the restaurant was a NY area landmark, established in 1899/1900. I don't recall the famous sign of a hand with a pointing finger, but I do remember that the wooden floor canted and the ceiling was low. We'd gone early and they'd seated us at a center table, covered with a red and white cotton tablecloth. The dining area was crowded enough to seem festive, but empty enough to converse and get good service.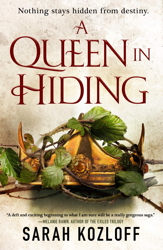 I knew very little about New York history and even less about seafood. I was only twenty-two, recently graduated from college, and spending a few years working freelance in film production in the city, before graduate school.
Back in those days seafood was not as widely distributed as it is today. Growing up in Denver, rainbow trout—caught wild in Colorado streams—comprised the bulk of my previous exposure to fish.
But I'd met a man on a shoot a few weeks earlier. He was the gaffer, the person who designs and sets up the lighting. I was a production assistant, basically a "go-fer," fetching coffee, keeping pedestrians out of the frame, watching the expensive gear to make sure nothing was stolen. The first thing Bob asked me to do was to "bulb the fluorescents." I had never heard "bulb" as a verb (and I had no experience with these filaments and the way they had to be inserted) so I was just befuddled. However, I found someone else to ask: I didn't want to show Bob my ignorance because he was so handsome.
Amazingly enough, he was just as smitten. He invited me to go hiking at the Mohonk Mountain Preserve. Actually, what he said was, "A bunch of us are going hiking on Saturday," would I like to come along? When he pulled up in his van "a bunch of us" turned out to be only Bob.
I think the Clam Broth House was our second date. I found it so charming and exotic that out of the all the eateries in the New York area he was taking me to… Hoboken.
We started with steamed clams, which I had never had before. It was a big adventure to peel off the skin and dip them in broth and butter. For entrees we had crab legs. I had never cracked crabs and the work to pry out the sweet meat with the special little forks made it taste even better. I imagine there was also alcohol along the way; I know that something about the evening lifted it above prosaic reality.
You know where this story is headed. Reader, I married him.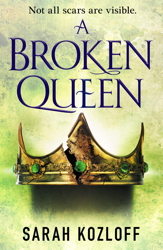 In our lives together we have had kids, houses, pets, careers, tragedies and triumphs, and we've now, simultaneously, launched second chapters. After 30 years as film professor at Vassar College, I have re-invented myself as a novelist, with a four-volume epic fantasy, The Nine Realms, being released by Tor in monthly installments, January-April 2020. Meanwhile, after decades as a gaffer and then a director of photography, Bob has become a glass artist. You can see his beautiful work at rlechtermanglass.com.
For a long time I was the chief cook of the household because Bob was working longer hours or on the road. But some years ago I hung up my hot pads in a huff, declaring that cooking was tiresome and unrewarding. So Bob took over all the culinary duties. He chops much more deftly than I ever did; he bought more professional cookware and cookbooks; he stocks up on fresh herbs and exotic spices. Always open-handed, he's willing to spend money on quality ingredients.
I was praising his cookery the other day and someone asked me what are his signature dishes?
I had to think a minute.
"Fish," I answered.

Thanks, Sarah. I'm terribly sorry I won't be at your reading, and now I'm even sorrier that I won't get to join you and everyone else for a bite at the pub afterwards. Especially because my favorite thing to order there is the fish.
Next Monday: Another author and another meal!
Want to never miss an installment of EATING AUTHORS?
Click this link and sign up for a weekly email to bring you here as soon as they post.
Tags: Eating Authors