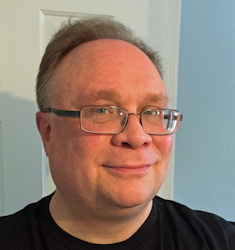 Having grown up in southern California, I never understood people's fascination with weather, and it wasn't until my grad school days in Manhattan, KS, that I truly experienced the full range of phenomena that defines winter. Even so, that expression about how March comes in like a lion and goes out like a lamb, still doesn't make any damn sense to me. Nothing about cold temps, ice, snow, hail, and freezing rain says "lion" to me. On the other hand, the atmospheric prognosticators are declaring that much of this week will be spent in the sixties, as opposed to the twenties of the last several days. I hope their lamb-like forecasts prove to be true. I still have a lot of leftover ice and snow piled up and I'd welcome an end to its mocking presence.
Warmer weather would also mean I'd have more opportunity to take walks, which in turn means I could dictate more fiction. I'm eager for both, even if my stamina for the former is still not what I'd like it to be. It's my hope that getting back on the trail will take care of that problem.
No segue this week (blame the weather), but I'm very happy to have Ryk E. Spoor as this week's EATING AUTHORS guest. Ryk credits his start as a science fiction author to publicly insulting Eric Flint — a strategy he does not endorse, though he made it work. As a result, he began publishing with Baen Books, both in collaboration with Flint and his own solo novels. The rest, as they say, is history.

LMS: Welcome, Ryk. What stands out as your most memorable meal?
RES: My most memorable meal? It's a hard choice. Over the years I've become something of a foodie, and I have therefore quite a few memorable meals. Most of those are good, a few memorable for stunning badness – like the highly-rated and highly-expensive steak house in New York that served me what might possibly be the worst steak I've ever had, burned black on the outside, raw on the inside.
Let's focus on the positive, however. Even then, it's a hard choice, ranging from the first meal that my future wife prepared for me (a massive feast of multiple seafood dishes) to a fantastic dinner at Yono's with Maria of Flights of Fantasy, Tony Daniel of Baen, and David Weber.
But I think that for the most memorable of all, I have to go back to 2006, when Kathy, Chris, Gabriel, and our baby Victoria traveled to California to visit some of my relatives. On one of those vacation days, we were at Hermosa Beach, walking and wandering for quite some time, and getting hungry, and we saw this sign ahead: Club Sushi.
Now, I glanced online today and see that its ratings today aren't good (and it may not be in business any more), but this was 15 years ago.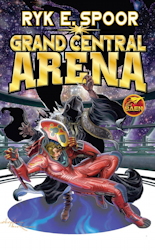 The four of us walked in (well, Vicky was wheeled in in her stroller) and found that fortunately there was no wait if we were willing to sit at the bar. Being tired enough to accept any kind of seating, we did so, and were presented with menus. Vicky was easily pleased as at that point she was basically living on salsa, which they had. The boys both liked sushi so they got California rolls.
Kathy and I ordered multiple types of sushi. This was my first encounter with what became one of my favorites, the Spider Roll (soft-shell crab), and we tried a lot of others; They had Uni, which Kathy had a hard time finding back home. I can't even remember all the things we sampled.
The standout of the entire meal, however, was when our server suggested we try a special they had that week: Kobe beef ginger-soy ribs. Those familiar with beef know that Kobe (usually actually Wagyu here in the USA) is extremely pricey, but one tradition I have on vacation is that I do not pay attention to prices; I'm here to have fun and pinching pennies isn't fun. So we tried it.
Kathy took a bite. I took a bite. The two of us chewed, then looked at each other in absolute stunned amazement. I took another bite, and then both of us had the same comment: "I never knew beef could taste like that." I got a second plate of them, even though I was by that time getting pretty full.
That was also by far the most expensive meal I ever paid for myself (at least for many years, until I was taking out my by-then six person family who were now all old enough to eat full-size meals). And it was worth it. I don't think it's too much to say that that single meal was responsible for making me really start learning about food, especially the proper preparation of good cuts of meat, and discriminating between the different qualities and uses of those cuts. Kathy and I would bring up that meal to each other ten years or more later, as a yardstick for "and that was a good meal."
So that, I think, is my most memorable meal of all.

Thanks, Ryk. Having experienced the sublime glory of kobe beef during the Yokohama worldcon a few years back, I can confirm several points: 1) you'll never look at beef the same way again, 2) the price will make your head spin, 3) the cost is worth it — or in the words of Gary Trudeau, the pension fund was just sitting there.
Next Monday: Another author and another meal!

NB: links to authors and books here are included as part of an Amazon Affiliate account. If you follow any of them and ultimately make a purchase Amazon rewards me with a few pennies of every dollar.
Want to never miss an installment of EATING AUTHORS?
Click this link and sign up for a weekly email to bring you here as soon as they post.
Tags: Eating Authors