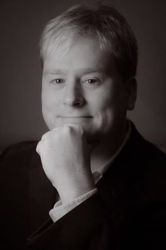 Welcome to August. As chaotic as last week was, this month promises an even bigger theme park of rides and attractions including such highlights as my wedding anniversary, the 76th World Science Fiction Convention in San Jose, and the release of The Moons of Barsk.
And speaking of anthropomorphic SF, this week's EATING AUTHORS guest is no stranger to furry fiction. Ryan Campbell has twice won the Cóyotl Award, once for Best Novel (God of Clay) and once for Best Novella (Koa of the Drowned Kingdom). And of course he's penned other novels and short stories. Rumor has it that he's hard at work on the third book in his series The Fire Bearers.
Ryan is an alum of the Clarion workshop, and for the last three years has been "paying it forward" as an instructor at RAWR, the Regional Anthropomorphic Writers Retreat.
Meanwhile, back in San Jose, CA, you'll find Ryan there in November as the Author GoH at PAWCon.

LMS: Welcome, Ryan. Would you share the tale of your most memorable meal?
RC: My husband and I were exploring California, driving through the hills of gold country and sampling all their wine. Napa and Sonoma are fine trips for wine tasters, but the wineries tend toward the crowded and highly commercial – Disneyland for adults, and all the rides are alcohol.
Now I'm worried I'm overselling it.
The point is that if you go wine tasting in Napa, the wineries that you visit are all trying to be Tourist Destinations: a Tuscan castle with a dungeon and torture chamber; a stuccoed palace mainly accessible by sky tram; a museum to the movies of Francis Ford Coppola. And they are constructed to encourage mass numbers of tourists to flock in, cough up the $25 tasting fee, and purchase as much overpriced merchandise as their wine-addled judgment suggests is appropriate before they all hop on the wine train to the next major attraction.
But if you travel to eastern California, into Sonora or Calaveras, you'll find wineries unmobbed by group tours, where the tasting rooms are tiny, and sometimes don't even charge fees, staffed by people genuinely excited to talk about their wines, answer questions, and supply extra pours to the enthusiastic. The wines aren't always as high-end, but the people are real, and the experience is almost always better.
We'd made a day of it, exploring Angel's Camp, where Mark Twain's Celebrated Frog performed its jumping, and where the town still hosts a frog jumping contest every year. (We'd had no idea it happened and had missed it by one week.) Down the winding highway a few miles sat another small town called Murphy's, and the main stretch of street was lovely: shady in the summer and lined with tasting rooms for at least a dozen of the local vineyards.
So yes, by the time we had staggered to the far end of the commercial strip, we had tasted a lot of wine. A lot. And we didn't use a spit bucket; spitting out wine is an unforgiveable act of sacrilege and anyone who does it should be surreptitiously castigated in an author blog.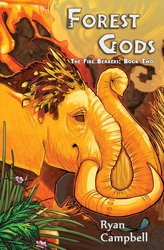 What I'm getting at is that at the point that we encountered the person wearing a costume of a large, purple bunch of grapes with a cartoon smirk and one eyebrow raised in some kind of unspoken social challenge, we had achieved a level of marination that made us highly susceptible to whimsy. I know that I said scornful things previously about Disneyland, and now I'm confessing to have been successfully seduced by a giant cluster of foam fruits, but please remember that wine had happened.
In addition, whoever the person wearing that grapes costume had been, they had clearly been preparing their entire lives for this job, and perhaps studied at some esoteric specialized institution, because they were far too good at it. "You're hot, tired, and soused," they communicated through a complex, semaphore-like series of arm and hip gestures, "and you know—you know­—deep down in your life-worn, beaten soul that the restoration you require lies within, just where my confusingly opera-gloved hands are pointing, nay, enticing you to enter." The costume's eyebrow somehow raised higher, like some kind of dancing, botanical Mr. Spock. "No, do not look away. Do not walk past. Do not snicker to your friends and thus belittle only yourself. This is where you belong. I challenge you to disprove me."
I have often thought about that stupid, confusingly sexy bunch of dancing grapes, and how it lured me into a restaurant called The Wild Grape. We have returned to the spot since that day and while the building remains, the restaurant is gone, like one of those stores that sells exactly the magical item you require and then vanishes when you turn around.
But I also think about the meal—not specifically the meal, since I no longer remember the exact food I ordered. I remember my husband, who was flirting with vegetarianism in the same way that an armchair quarterback flirts with church on Sundays, ordering bacon-wrapped shrimp in the same breath that he told the waiter he was vegetarian. And I remember the subsequent mockery from the actually vegetarian waiter that shoved my husband back into abashed omnivorousness.
I remember that the food, whatever it was (I think I ordered a chicken pasta) was amazing; fresh, satisfying, balanced, rejuvenating. I remember how the wine list was populated exclusively with all the local wines we had spent the day tasting, and how their flavors melted into each bite like missing but recently rediscovered ingredients.
The restaurant was part of a house, but no one ate indoors. There were tables behind the house, under the shade of enormous oaks, and so we were all dining outside, in someone's back yard. A small platform had been put up near our table, and musicians played banjo and mandolin music at a perfect volume to entertain and soothe without drowning out conversation.
And I remember tilting my head back, full of the day–of great food, great wine, and great music, sharing the moment with my husband and friends. And the breeze gently curled around me, carrying away the heat of the day, and shifted the leaves of the oak tree above me, making leaf-shadows swim across the tables, and I was completely, perfectly happy.
The food, probably, wasn't the best I've ever had. Certainly not the most high-end experience. But everyone around me seemed happy and glad to be there. We shared a moment of music and food and peace.
It's a moment that I hold onto when times are bad, a talisman to ward off dark thoughts and fears, a reminder that life can be good. And a reminder that sometimes, no matter how stupid it seems, it doesn't hurt to obey a cartoon fruit with an MFA in Mascotting.

Thanks, Ryan, sounds like a idyllic combination. Though I'm left wondering if your anthropomorphic cluster of grapes was real, or a manifestation of your own inebriation? Grapes. Huh. Me, I tend to see elephants, pink or otherwise.
Next Monday: Another author and another meal!
Want to never miss an installment of EATING AUTHORS?
Click this link and sign up for a weekly email to bring you here as soon as they post.
Tags: Eating Authors