My days this past week have been very full. I'm done with my chemotherapy and I haven't yet started the pre-treatments for the BMT. Nor did I have to run off to any medical appointments for a whole week. My cold has been slowly improving and I'm feeling pretty damn good. Basically I've been free to work on all the things I'm trying to get done before I head into the hospital in two weeks. The main contenders for the rest of the month include writing a short story for a Kickstarter anthology that I'm committed to, editing the third book in a series, and finishing the first book in a different series. It's all very Whoosh!
Which is why it's good to be able to pop in here and write up the introduction for this week's EATING AUTHORS guest, because over the year's Robert E. Waters and I have shared the ToC of several anthologies, most recently Chuck Gannon's incredible Lost Signals.
Robert is likely best known for his work in gaming, a field he's been working in for more than twenty-five years. He's been the Managing Editor at Avalon Hill, back when it was The Avalon Hill Game Company. He's also been a producer, designer, and writer for several computer game studios, and is currently a designer at Breakaway LTD.
But he's no stranger to writing fiction, both short (as the reference above to our mutual anthologies indicates) and long. His most recent novel is barely two months old. You should pick up a copy.

LMS: Welcome, Robert. Let's talk about your most memorable meal.
REW: My first "real" job out of college (circa 1991) was with AutoZone in their corporate office in Memphis. I worked as a document design tech and technical writer. One of the things that they used to do periodically is conduct these so-called "Travel Weekends" where groups of employees from the corporate office would go out to various regions of the United States and tour the AutoZone stores in that area. It was a way to connect with the workers and customers on the front lines, and to understand their needs and problems, etc., and then in our capacity as corporate heads, take their grievances back with us and solve their problems, or if we were lucky, solve their problems right on the spot.
In my time there, I went on two of these travel weekends: one to West Texas and New Mexico (God! Texas is a big place!), and one to New Orleans. It was on the New Orleans trip that I had my most memorable dining experience.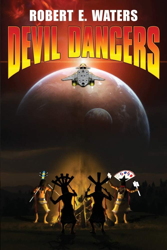 I was traveling with a couple guys from corporate and a couple local AutoZone managers. They took us to a restaurant near New Orleans (the name of the place escapes me at the moment). We sat in the corner of a very loud, very active room. Piles upon piles of crawfish were brought in and people were diving into them like crazed dogs. But the first dish they brought us was fried alligator. The alligator is a powerful beast that can roll you to death at the bottom of a muddy river, so it was kind of strange to see one cooked and fried on my plate.
Alligator is a greasy, chewy meat, kind of like a mushy rubber. Good but not great. I could have done without it. But all the while I was eating it, the AutoZone managers at my table kept saying, "You have to suck the head! Make sure you suck the head when the crawfish come." WTF is 'sucking the head'? Did I stumble into some perverted food/sex dungeon or something? Everyone at the table seemed to understand what they were talking about but me, and of course, they were not giving me the full story. They were just giggling and winking at each other at my expense. I was a country boy, you understand, but not a true country boy. I was from Tennessee. In their eyes, I might as well have been from New York.
Then the crawfish came, all steamy and covered in spicy juices. Basically, a crawfish is a small lobster, with a thimble-sized piece of meet in its tail, if that much. Most people just eat the tail and discard the rest, but not these guys at my table. No. they insisted that, after I ate the tail, that I needed to "suck the head." One showed me how it was done. You put the so-called "head" of the crawfish into your mouth, and then take a long, hard suck. They did it and seemed to weather it just fine.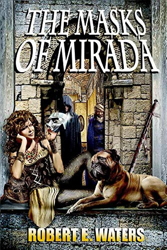 Now it was my turn.
So, I did. The next thing I experienced was what Jefferson Airplane was talking about in "Go Ask Alice"…
That rush of all that cayenne pepper, paprika, oregano and other herbs and spices went right to my nasal cavity and didn't stop (quite frankly) hurting until about an hour later. To hell with over-the-counter drugs to clear sinuses: just suck the head of a well-cooked crawfish and you'll know what I'm talking about. I never experienced a burn like that in my life.
I tried it again a couple more times, but that was all. This "country boy" didn't need any further schooling. The meal concluded and we left, and I've never forgotten that trip or sucking crawfish head. It was, indeed, an experience.
But I think I'll stick to less adventurous foods. Until, at least, I stumble into another well-disguised trap.

Thanks, Robert. You know, New Orleans is my favorite city when it comes to food. Whether grabbing a Po'Boy at some corner Mom & Pop shop or scoring a perfect brunch at the Court of the Two Sisters, I love it all. That said, I have never — and have no intention to ever — suck the head of a crawfish!
Next Monday: Another author and another meal!

NB: links to authors and books here are included as part of an Amazon Affiliate account. If you follow any of them and ultimately make a purchase Amazon rewards me with a few pennies of every dollar.
Want to never miss an installment of EATING AUTHORS?
Click this link and sign up for a weekly email to bring you here as soon as they post.
Tags: Eating Authors