The past week has been full of record levels of snowfall and day after day of me shoveling my driveway. The good news is that I'm fit enough to do it without injuring my back or courting a heart attack (major risks just a few years ago). The bad news is that between an impassable driveway and roads of sleet and black ice, I had to bump my sitdown meeting with my oncologist last Monday. The new plan is next Monday. So, sorry, if you were expecting some news on that front, we both have to wait.
In the meantime, do feel free to check out the other highlight from last week for me, the newly released Slice of Entropy, which I am feeling very pleased with.
I'm gazing out the window of my home office as I type this, watching fat flakes of snow falling, and it's like some cinematic effect which makes the mind wander. I'm thinking back to an earlier writing opportunity I had, selling a story to Star Trek: Strange New Worlds III, part of an anthology series that was populated entirely by people who had never sold Star Trek stories before. Quite a few writers "broke in" through that series, some to become Trek novelists for Pocket Books and others to go off to forge their own paths as authors.
That's the segue to introduce Rigel Ailur, this week's EATING AUTHORS guest, who had a story in Star Trek: Strange New Worlds X, the last volume of the series.
Rigel is perhaps best known for her Tales of Mimion series which spans at least eighteen books, and where telepathy and extra senses are the order of the day. But that's just the name she uses for fantasy and softer science fiction. She also writes as Kris Katzen for hard science fiction, and even has a few other pseudonyms for writing romance, mystery, suspense, and additional genres besides. I only learned about these other identities in preparing today's post. To me, Rigel has always just been someone I knew through social media and our common early days breaking into Star Trek.

LMS: Welcome, Rigel. Tell me about your most memorable meal.
RA: "My most memorable meal?" is a loaded question. I'm a menace in the kitchen. Truly. I normally avoid any and all cooking or baking, thereby ensuring far, far fewer kitchen fires and inedible remains of what used to be food. Boiling water? I've burnt it, and set off the smoke detector. Past incidents have never involved the fire department. I do keep a fire extinguisher close at hand, after all.
But, I digress — because I'm guessing it'll be better to discuss a meal that people could eat. By definition that means one not prepared by me.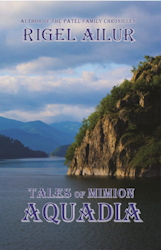 This tale of a most memorable meal begins with a quest! A friend was visiting from out of town and we — along with two others also visiting — wanted to have dinner. My mission: pick a centrally located restaurant that met everyone's dietary requirements and wouldn't cost hundreds of dollars by the time the check came. I'm vegan. Vegetables, fruits, pasta, rice, and bread are always good, right? Ok, and salads. Another person had digestive issues and needed to have meat and avoid pasta, rice, and bread. Someone liked Chinese, but someone else hated it. Italian? Thai? Burgers?
The search was on!
My initial criteria was 'vegan'. Many places with vegan offerings also include a wide range of menu items. Without that, I've learned the hard way, responses from waitstaff have ranged from 'what's vegan?' to 'oh, yes, I guess it does have chicken broth'. After checking off that first requirement, it was a matter of finding enough variety on the rest of the menu.
Naturally we ended up at a pizza joint, and one I'd never heard of before.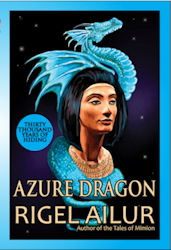 I warned my friends that although I'd researched thoroughly, I'd never eaten there. Nevertheless, they checked out the menu (gotta love the internet) and were brave enough to venture forth to this untested eatery. In addition to the calzones and stromboli one would expect at a pizzeria, it featured soup and chilli and all kinds of subs and salads. Steak, chicken, ham, fish, all available, along with capicola and salami, gave the carnivore in our group plenty of choices.
Charming but tiny, the place looked like a hole in the wall, with only five tables (not counting outdoor seating) and a long bar. It smelled fabulous of baking bread and pepperoni. The servers were friendly and fast, efficiently taking and bringing our orders. We all loved it. My white pizza with tons of garlic and extra tomato was absolutely delicious. The scrumptious steak perfectly smothered the huge salad my friend got. The other two in our group opted for hoagies which they happily devoured.
We all had a lovely time, and I found a new favorite place that I've recommended to others, all of whom also loved it. My friend even went back on her next visit and has also recommended it to others. Mission accomplished! The quest succeeded! And not a single kitchen fire in sight.

Thanks, Rigel. I confess, I've had difficulty finding dining venues that worked for me and my vegan friends, bit I'd never considered a pizza joint. In hindsight, it seems obvious. So much so that I'm going to steal it for an upcoming novel. Thanks!
Next Monday: Another author and another meal!

NB: links to authors and books here are included as part of an Amazon Affiliate account. If you follow any of them and ultimately make a purchase Amazon rewards me with a few pennies of every dollar.
Want to never miss an installment of EATING AUTHORS?
Click this link and sign up for a weekly email to bring you here as soon as they post.
Tags: Eating Authors