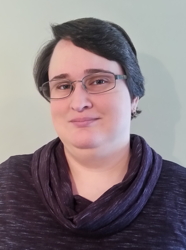 My last convention of 2016 (though not my last author appearance) took place over the weekend. I spent Friday and Saturday at Philcon and among other delights, I found myself scheduled for a panel on Alien Language that had me sitting alongside Samuel "Chip" Delany — whose 1966, Nebula award-wining novel Babel-17, which I read probably read around 1972, was in large part responsible for sparking my interest in language and linguistics. So, yeah, a really nice weekend!
More recently in my career, the worldbuilding for Barsk (and its in-progress sequel) has had me reading more anthropomorphic work by other authors, including this week's EATING AUTHOR guest, Renee Carter Hall. And for good reason. Renee's earliest writing credit goes back to eighth grade as the co-author of a fan story that in one of the impossible Hollywood happenings ended up on the small screen as an episode of Tiny Toon Adventures (bonus points if you remember Buster and Babs). With an great origin story like that, she clearly had no choice but to become an author of anthropomorphic fiction.
Renee — known to many in the furry community as Poetigress — is comfortable writing both long and short forms. She's been nominated for the Cóyotl Award six times, winning it four times (twice in the same year), for short story, novella, and novel. If you're a traditional genre reader looking to expand your repertoire to more talking animals, Renee's range of work is a great place to start.

LMS: Welcome, Renee. What stands out as your most memorable meal?
RCH: Early in our honeymoon on the Hawaiian island of Kauai, my husband and I went to see Chris "the Fun Lady," who rented snorkel gear and booked tickets for local attractions. After recommending the safest helicopter tours and getting us tickets for the Fern Grotto river cruise, she told us about another place just up the road that we had to check out, a little fruit stand that sold the best treat on the island.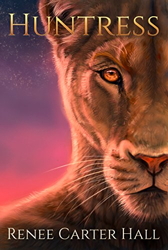 That was how we found Banana Joe's, home to local produce, smoothies, and what they called a frosty: chunks of frozen banana, pineapple, and papaya put through a juicer, coming out with the texture of soft serve ice cream.
I lost track of how many times we went back to Banana Joe's, during that trip and the two others we later made to Kauai. As much as I love ice cream, shave ice, sorbet, and all the other frozen desserts, nothing else has ever tasted quite so pure and fresh and so delightfully unexpected. I joked at one point that if we lived there I'd probably weigh twenty pounds less because of eating so much fruit and fresh fish… but that was before we discovered our other favorite food on Kauai — burgers at Bubba's, with sweet Maui onions. (Well, it was a nice thought, anyway.)

Thanks, Renee. As regular readers know, I tend to avoid most fruits and vegetables, but if I'm ever on Kauai I'll definitely make an exception and visit Banana Joe's.
Next Monday: Another author and another meal!
Tags: Eating Authors