We're almost midway through July and I am swamped. Or not, depending on whom you ask. My wife is agog with all that I am doing and accomplishing, both in terms of how far I've come with my recovery from the after-effects of my bone marrow transplant (lo these five and a half months now), but also with regard to the outpouring of creativity and productivity in my writing. Me, all I tend to see if that there's so much left to do and I'm not as far along as I want to be. It's a sickness, I tell ya.
I'm sure other writers know what I'm talking about. I've never subscribed to the notion that "I have to write, I have no choice." I don't need that kind of drama. But when I make plans, when I commit myself, I want to see things through, no matter if my expectations are outrageous or improbable.
I suspect that this week's EATING AUTHORS guest can relate. Raven Oak wrote her first novel (a 320 page Pern-inspired fantasy) at age twelve. Yeah, seriously. What were you doing at that age?
Some thirty years later she's living in Seattle and still writing. She seems just as comfortable with Fantasy as Science Fiction, novel length work as well as short stories. When not writing, she describes herself as "a geeky, disabled ENBY who enjoys getting her game on with tabletop games, indulging in cartography and art, or staring at the ocean." Actually, elements of that describes everyone I know in Seattle; maybe there's something in the water.
Amaskan's Honor, the third book in her Boahim fantasy trilogy, is due out later this year. If you start reading the first two now, you'll be well-positioned to put in your pre-order.

LMS: Welcome, Raven. Let's talk about your most memorable meal.
RO: Thinking about memorable meals is a challenging topic for me as my husband and I both grew up poor — the kind of poverty where parents skip meals so that the children can eat. For us, Thanksgiving was no different from any other day meal-wise, as we didn't have the money for anything fancier than hot dogs and mac and cheese. Be it new friends or new foods, my husband and I set out to make every Thanksgiving meaningful.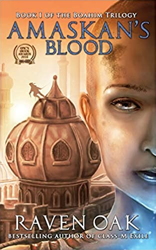 Both of us dreamed of fleeing Texas for the Pacific Northwest, an opportunity that arrived the week of Thanksgiving in 2012 by way of a new job. On Monday, we resided in Texas. Two days later, we lived in Seattle in temporary corporate housing. After the plane touched down the Wednesday before Thanksgiving, we settled into our temporary abode with zero local friends and no plans for the morrow.
With the Internet to our rescue, we placed a Thanksgiving reservation at a small, vegetarian restaurant called Café Flora. Why here? First because I'm vegetarian, and second, their employees worked the holiday on a volunteer basis only. We weren't wrong to pick this restaurant. Our table was tucked between a window and a fireplace, giving us the perfect view. Outside, rain drizzled from gray skies, while indoors, a warm fire crackled as cheerful staff served customers a four-course meal.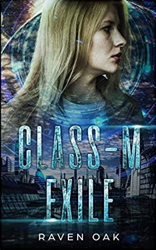 The first course consisted of foraged mushroom soup, garnished with a dollop of horseradish mascarpone, and served with walnut crostini. I love mushrooms, so I was excited about the soup. I wasn't sure about the horseradish mascarpone, but if there's one thing Café Flora excels at, it's their ability to blend flavors. You will enjoy tastes you never imagined you'd enjoy, as was the case with the mascarpone. Our second course was hazelnut-sage pesto, rich cornbread, butternut squash, and Honeycrisp apples in a creamy corn custard, served with Brussels sprouts, roasted parsnips, wild mushroom gravy, and apple-cranberry chutney. I'd never had chutney before, but this meal made me a life-long fan. For us, this course was the perfect replacement for turkey, stuffing, and gravy, which is saying something as my meat-eating husband lives for his traditional turkey dinner. Next, we were served green bean and fennel salad with Marcona almonds, pomegranate seeds, and herbed mustard-maple vinaigrette. Because of the sometimes drastic change in flavors, palette cleansers were provided between each course, ranging from small crackers to whipped puddings. The last course, being dessert, was a choice between vegan pumpkin pie and chocolate roulade with clove pastry cream, poached black plums, and cacao nib brittle.
I don't like to say that I'm a picky eater, but I am. I've been a vegetarian for over twenty years, suffer from several food allergies (including tomatoes), and have issues with certain food textures, yet, I loved this meal. We weren't rushed through it, despite it being a busy holiday, and it gave me an opportunity to explore some new tastes in a new city. Between the food and the ambiance, Seattle didn't feel so lonely and new.
When people come to visit us or we meet people new to the Seattle area, we always make a point to visit Café Flora as we know it will be a warm welcome to Seattle.

Thanks, Raven. I've only ever had wonderful experiences whenever I've visited Seattle. It might be sufficient to get me to visit a vegetarian restaurant. Maybe.
Next Monday: Another author and another meal!

NB: links to authors and books here are included as part of an Amazon Affiliate account. If you follow any of them and ultimately make a purchase Amazon rewards me with a few pennies of every dollar.
Want to never miss an installment of EATING AUTHORS?
Click this link and sign up for a weekly email to bring you here as soon as they post.
Tags: Eating Authors