Coming in August, the Worldcon will descend upon the city of London, England, and amidst other acts of frenzy there will be an awards ceremony at which the Hugo Awards get handed out. Somewhere during the course of that evening one lucky and talented author will receive the John W. Campbell Award for Best New Writer. I've had the pleasure of being short-listed for that prize, and as a consequence when I started the EATING AUTHORS blog series I made it a point to invite the nominees for this award and do my part to give them a bit more exposure, preferably with enough lead time for voters to get to know them and their work before sending in their ballots.
This year's nominees are Wesley Chu, Max Gladstone, Ramez Naam, Sofia Samatar, and Benjanun Sriduangkaew. Wesley and Max have already been featured on the blog, but do click those links and re-familiarize yourself with who they are and what they do. Meanwhile over the next three Mondays, I'll be bringing you the other Campbell nominees, beginning this week with Ramez Naam.
The first thing you should know about Ramez is that in 2005 he was the recipient of one of the coolest-sounding awards ever (the HG Wells Award for Contributions to Transhumanism). In addition to being an author, he's also a computer scientist and a futurist. His specialties include collaboration, communication, and information retrieval; it would not surprise me to find that his site has the best optimization on the web (which makes me a little scared what effect this post will have on my own quiet domain).
Take some time to read about his most memorable meal, and then follow one or more of the links to read up on this nominee for the Campbell Award!

LMS: Welcome, Ramez, and congratulations on being a Campbell nominee. So tell me, what's your most memorable meal?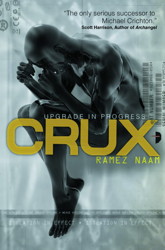 RN: There have been so many good meals in my life, that it's hard to pick just one. But all of them come down to context as much as ingredients.
One that pops to mind was in Kunming, China, in 2000, in a tiny restaurant in the Muslim Quarter. My two friends and I had found ourselves in this city in the south-west of China, one mountain range away from Tibet, with no other westerners in sight. We'd studied Mandarin for a couple months before backpacking through China, and could figure out bus times and haggle over prices, but food has a huge vocabulary, so we were basic at it. At this restaurant, we took a path we'd found worked. "Bring us three good dishes," we said, in our best Mandarin (not very good).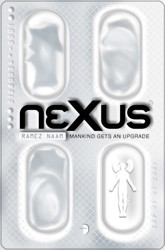 The waitress smiled and disappeared. She came back, a mischievous grin on her face, with three lovely, clean, pieces of dishware with no food on them. The joke was clearly on us. We laughed.
A little old lady, eating in one of the only other tables in the restaurant, thought this was utterly hilarious. She laughed and laughed and laughed. Then she burst out with a high-speed blur of Mandarin too fast for us to have any hope of following.
The waitress nodded again, and soon we had a feast of a whole fried fish, some delicious beef in a tangy sauce, wok-fried vegetables, and fried rice. It was delicious. And it was super fun.

Thanks, Ramez. That does sound super fun. Every restaurant should have a little old lady to both mock and assist foreign travelers.
Next Monday: Another Campbell nominated author and another meal!
Tags: Eating Authors