As you're reading this on a Monday morning, I'm catching my breath. This is my week to do that, a brief span of presumed normalcy as I recover from the glories that were the NASFiC in Puerto Rico even as I prepare for the 24th annual conference of Klingon speakers that begins next week outside Chicago. Or as I like to think of it, transitioning from Spanish to Klingon.
Amidst the unpacking and repacking, the sorting through piled up correspondence, thinking about the sounds of language provides a good segue for this week's guest. Rajan Khanna, in addition to writing fiction both long and short, has built himself a reputation for his narration of other authors' work in venues likes Beaneath Ceaseless Skies, Lightspeed, and PodCastle, to name just a few.
I'd been pursuing Rajan for the better part of two years, trying to lock him in for a visit at EATING AUTHORS, but the timing was never right. That happens a lot with authors' schedules which are a whirlwind of deadlines and obligations. But I've learned to be patient, send the occasional follow-up email, and wait for the right time or circumstance. In this case, a trip up to New York last month triggered the necessary cascade and here we are.
Rajan's latest book, the third volume in his Ben Gold series, is entitled Raining Fire. It comes out tomorrow from Pyr. And, if you want to catch him performing his own fiction, you'll find him reading at KGB (alongside Greg Frost) on August 16th.

LMS: Welcome, Rajan. At long last, tell me about your most memorable meal!
RK: The meal that changed my life happened in New York City in 2002 or 2003. My partner at the time had been researching high end New York restaurants and had announced, some months prior, that she wanted to go to Babbo, Mario Batali's most renowned (at that time at least) Italian restaurant.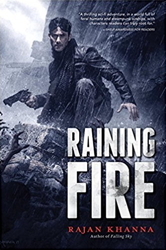 I was a bit cowed by the high price tag and how posh it seemed, but eventually we were able to get a reservation and decided to go all in on the restaurant's famous tasting menu.
There are actually two of these — the regular tasting menu and the pasta tasting menu. As a true lover of carbs, I wanted to try the pasta menu but my partner, being the more level-headed, convinced me to try the regular tasting menu (which included pasta but so much more). Being a wine-lover, I opted for the optional wine pairings, meaning that each course of the meal would come with an appropriately paired wine.
Now up until this point, I considered myself a burgeoning foodie. Together, my partner and I had been trying the better restaurants in our area, familiarizing ourselves with a variety of different foods and increasing our levels of sophistication.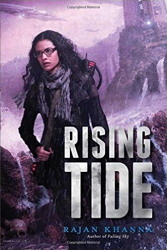 That meal at Babbo, however, was like witnessing the monolith in 2001. Suddenly, my understanding of good food and wine took an evolutionary leap.
I have to admit, for a memorable meal, I don't remember every single course. I know we had two pasta courses (maybe a Duck Tortelli?) and a couple of desserts. But I remember the experience of the meal and the aftermath, heading home in a bit of a daze.
The amazing thing was that the meal wasn't overly complex. It was good food, done well — tasty, fresh ingredients, cooked to perfection. One of the courses was lamb. Lamb has never been my favorite, but this lamb was the best lamb I've ever tasted. People who know me know that I normally can't abide mushrooms, but one of the dishes had mushrooms that I eagerly ate because the texture and taste were both delightful, a word I would rarely use in reference to fungus.
And the wine…
I love wine. Back then I usually drank it on its own, or maybe just a simple red with a meal. Here, each wine and each course played off of each other. Like a musical performance, they worked in concert, each elevating the other. The food made the wine taste more alive, the wine set off the food in its best light. It was an exercise in harmony and a unique and singular event.
Some may say, it was just a meal, but for me it was also art, and performance, and most of all, it widened my world. Suddenly there was a door in the house of Life that I had never noticed before, and opening it up, there was a whole new unexplored room, waiting for me.

Thanks, Rajan. Once you've opened that door, there's no closing it.
Next Monday: Another author and another meal!
Tags: Eating Authors