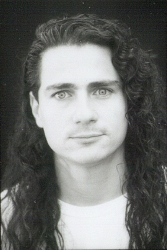 As reported elsewhen on this blog, earlier this year I had the pleasure to attend a convention in a part of the country I had never been, at least not in my guise as an author. Part of what made this so special was it allowed me to see several old friends that I might not have run into again for a good long while, and it introduced me to some new folks I'd not yet met. One such new encounter was with Peter Orullian. We had been assigned a shared reading slot that turned out to be (ahem!) less than overflowing with eager fans. Peter and I passed the time reading to one another and chatting about our projects (and you really should check out his novel, The Unremembered), and while neither of us got the chance to thrill a rabid throng of potential new readers with our work, I know I had a pretty good time.
Naturally, I invited him to come here and tell us about his most memorable meal. Of course, that was too simple. Peter is a bit of an overachiever, as demonstrated by his graduating from high school as class valedictorian, finishing college as Magnua Cum Laude, with a Bachelors in Honors English and Phi Beta Kappa and Phi Kappa Phi keys thrown in for good measure. How did that manifest when I asked him this blog's weekly question? Well, you'll see for yourself?

LMS: Welcome, Peter. You've read through some of the past posts here, so you know the routine. What has been your most memorable meal?
PVO: My most memorable meal, huh? Well, there are two, actually. And while both times the food was first rate, it was the company that made them memorable.
The first took place maybe six years ago or so. I was running all the music marketing for Xbox at the time, and one of the artists we were promoting was a band named Dream Theater. This won't come as a surprise to anyone who knows me. DT is likely my favorite band. Ever.
I caught up with the band in New York, and took them to dinner. I don't even remember the place. I asked my concierge for the best steakhouse in Manhattan. His first recommendation had no availability that night. But his number two did. Might have been Peter Luger. Might have been Gallaghers. Not sure.
But what I do remember was sitting in the back of the restaurant with five of the world's most talented musicians, eating like kings (all expenses paid by my employer, you understand), and talking music and life and music. We had a few of these huge seafood bowls—lots of shrimp and other stuff served over ice. Great French onion soup—I'm a connoisseur of such. And then a tremendously large and tender and juicy steak.
We at slow. Filled ourselves. Then ambled out into the Manhattan evening to talk and walk. Life doesn't afford you these opportunities too often. When they happen, mark the moment./p>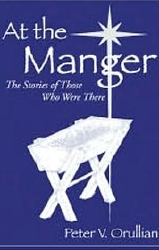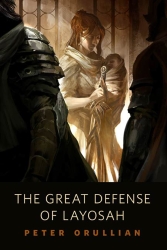 The other meal that will live with me forever is the celebratory dinner Terry Brooks took me to after I sold my first novel. Terry and I became friends some time back. We've had many great meals together. He's got impeccable taste. I typically just let him pick the place, and haven't been disappointed once.
But on that occasion, he took me to his favorite restaurant. I'm somewhat embarrassed to say that I don't recall the name. Though just last week Terry mentioned to me that it's closing. The proprietor is planning to start up a new restaurant—new approach, new venue. This guy—the way Terry tells it—is the only one to whom Terry will simply say, "Cook me something."
The one standout that night, meal-wise, was an egg. Terry ordered this egg appetizer. It was like $30. I was feeling bold, so I said, "I'll take one of those, too." The egg came served on something like a pedestal, but with a small cup to hold it in place. The very top had been removed, and the egg had been cooked and mixed with other stuff right in the shell. It was awesome! Best $30 egg of my life.
So, you kinda get the point, I think. While all this food was top drawer, the memory of it had more to do with the people and the circumstance. I'm going to guess it's the same for a lot of folks. I'm no foodie. I can be just happy with a Big Mac as something costing thirty times as much and served on fine china amidst splendid surroundings. The things that sticks with me, though, are the faces around the table and the reason we're eating together.

Thanks, Peter. But… a $30 egg? Seriously?
Next Monday: Another author and another meal!
Tags: Eating Authors