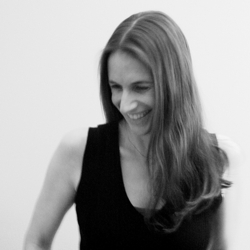 One of the best things about traveling to new conventions is the opportunity to meet new authors. It's also a great time to seek out fresh meat (so to speak) for EATING AUTHORS. While attending Norwescon, I served on a panel with this week's guest, Nina Post. The panel was entitled "The Languages of Speculative Fiction" and included famed Dothraki creator, David J. Peterson, whom Nina had brought in to develop a language for one of her novels. What more could I ask for?
Well, it turns out, even without asking, there's more. In addition to writing novels, Nina also does webcomics that confuse and befuddle. Seriously, it can't just be me, right?
We didn't get as much time to chat as I'd have liked, but perhaps our paths will cross again, at another convention or perhaps a restaurant.

LMS: Welcome, Nina. If you'd be so kind, please tell me about your most memorable meal.
NP: This response includes a trigger warning for vegetarians, vegans, pantsers, the acrophobic, and people who dislike the Swiss and/or flugelhorns.
There are so many meals I could write about: the dinner my husband and I had with my parents at Boulevard in San Francisco. The fondue I had with friends in the Swiss alps at sunset, with flugelhorn accompaniment, and a Swiss breakfast with friends in a village somewhere outside of Bern. The Carnivore restaurant in Kenya (memorable, not best). My father's steak and my mother's lamb chops and pot roast (and more; she's always been an incredible cook). But I think I'll go with the Alpenglow Stube in Keystone, Colorado.
My husband and I were visiting my parents, and it is apparently one of their greatest pleasures in life to not to tell us where we're going for dinner, or to tell us how long it will take to get there. This is anathema to me. I outline books; I also like to know where someone is taking me in the car, and how long it will take. Some of you may consider this a character defect.
The Stube was their ultimate coup in keeping a restaurant a secret. If I were in their position, I would be laughing diabolically the entire time. To get there, you drive for at least half an hour on treacherous mountain roads. You park at the resort (for those with sensitive vestibular systems, this is an opportune time to double over from motion sickness). You take a four-person gondola halfway up a mountain, then get out and take a short walk to another station to get on a different gondola (now fairly certain your parents brought you here to kill you, Moonraker-style), then ride to the top of the mountain at 11,444 feet.
However, my anxiety, and the new personality I spun off, was rewarded with a seven course dégustation service (if only that were more often the case), including signature foie gras Stube pinecones (the first foie gras I've had), carpaccio with a poached quail egg, vegetable terrine, duo of squab, wild boar bacon-wrapped pork tenderloin, pomegranate venison loin (with more foie gras), fruit with artisan cheeses, and a peach caramel tartlet.
Our mystery dinner abduction was well worth it.

Thanks, Nina. And as I've learned first hand, once you've tasted foie gras, there is no going back.
Next Monday: Another author and another meal!
Tags: Eating Authors