Here in the northern hemisphere the longest day of the year has come and gone and it is now officially summer. In my home, the A/C has already been running for more than a week and I fear the next couple of months are going to be especially hot. Add in the chaos of a worldwide pandemic, political protests throughout the US, and people just generally being nasty to one another, and I fear the evening new is going to bring more distressing tales of the world being on fire in ever new ways.
One method for coping, at least some of the time, is to lose yourself in fonder memories. For me, that's lately meant reflecting on my trip to China last year, which coincidentally enough was the last time I saw this week's EATING AUTHORS guest, Naomi Kritzer. We were both in Beijing as guests of APSFcon, and afterwards also climbed the Great Wall together, toured the grounds of the Summer Palace, and shared a dinner of Peking Duck.
Naomi has won the Hugo and Locus awards, the Edgar award, and the Minnesota Book award. She's twice been a finalist for the Nebula, and as of this writing is short listed on several other prizes to resolved soon. Further evidence that it's going to be an interesting summer.
She lives in Minnesota where in addition to writing fiction and racking up award nominations she also writes about politics and elections in the twin cities, providing detailed looks at candidates that might otherwise receive little coverage or scrutiny. A lot of eyes have been on Minneapolis of late, and her perspective on the recent events makes for insightful reading on her blog.

LMS: Welcome, Naomi. We had some incredible food last year in China, but I'm guessing you've got something else in mind as your most memorable meal. What was it?
NK: I'm married to someone who likes single-malt scotch. My take on scotch is that it tastes almost exactly like gasoline smells, and the very expensive kind only tastes like more expensive gasoline, and if it's as amazing as my scotch-drinking friends say it is, they should definitely not waste any of it on me. But Ed likes it, and several of our friends like it, and back in 1996 or 1997 (I was a year or two out of college at the time), my friend Dave found out that Sherlock's Home, a brew pub/restaurant in a Minneapolis suburb, had the largest collection of single-malt scotches in the state. He organized a group outing for dinner there, with the goal of sampling as many scotches as they could. There was a hotel right next door, so four of these friends actually booked hotel rooms so they wouldn't have to drive home. I didn't want any scotch, but dinner sounded fun, and I told Ed I'd be his designated driver.
When Ed and I ate out, at that point, we tended to choose diners or the very inexpensive Chinese-Vietnamese restaurants near the U of M campus. We also usually economized by ordering water rather than soda (or beer/wine) unless it was a special occasion. We'd both been taught by our parents to order from the middle of the menu when someone was treating us, and we gravitated toward those items even when we were paying our own way.
The outing to Sherlock's Home included me and Ed; Dave and Rebecca; Kent and C.; and I think probably another pair of friends, but I can't remember who. I remember Dave having an enormous bushy beard at the time, and I'm pretty sure he arrived at the restaurant in overalls. Kent was Dave's best friend, a huge fan of scotch, and a "maximizer." Maximizers are people who are constantly on the lookout for what they consider best. Years later, I teased Kent about being an everything snob: some people were wine snobs or beer snobs or cheese snobs, but Kent could authoritatively tell you who had the best version of literally anything. When he demurred, I baited him by asking who had the best state fair. Another friend said, "Pfft, he'll just say Minnesota, but that's not snobbery, that's just regional chauvinism," and Kent turned around and said, "Actually, Texas has the best state fair," thus proving my point. Anyway, if you're doing something like attempting to sample a hundred different scotches in one night, an opinionated everything-snob who's also excellent company is a great person to bring along. (Thinking back, he probably originally hatched the idea, but he had no organizational skills so that part was on Dave.)
We had a table reservation; when they seated us, Dave cheerfully warned the waiter that we were going to be there for many, many hours. The waiter got a very worried look until Dave went on to explain that this was because as a group we were going to try to sample every scotch they had, and if they wanted us to relocate to the bar when we were done with our meal, they should just let us know. (At some point later in the evening Dave reiterated the offer to move and the waiter said "oh, no, the bar's super crowded, you should definitely stay here and I'll bring you whatever you like." When the check came, Dave and Kent drunkenly calculated a 25% tip, rounded up, and added a couple of additional twenties just to be on the safe side, so I don't think the waiter was disappointed.)
The scotch-drinkers got their first round even before we'd ordered food: they each selected a scotch off the list, and then passed their glasses around so that everyone could have a small sip of every scotch. There was a lot of discussion of flavors. Ed took notes on the ones he particularly liked.
Meanwhile, I looked at the menu, and since the scotch drinkers were all going to be indulging themselves with expensive liquor I figured that I could definitely justify ordering the most expensive item on the menu, which was a special: ostrich medallions in cherry sauce. It cost $25. At that point in my life I'd never bought a $25 entrée. I don't think I'd ever had a $25 entrée that someone else was paying for. I'd never had ostrich. I had no idea what an ostrich would taste like. And I wasn't sure it would go well with cherry sauce. But why not. I went for it. (I just checked a constant-dollar calculator: it would be a $42 entrée today.)
More scotch got passed around while we waited for the food. I sipped my beer and teased the scotch drinkers about some of the adjectives they were using, which didn't actually make the scotch sound like anything a sensible person would want to ingest.
The food arrived, and I took a bite of the ostrich in cherry sauce.
The ostrich itself tasted a bit like steak, only far more delicate and tender than steak ever is. The cherry sauce was sweet and rich and the flavors together created something brand new to me. I had never tasted anything like this; I had no idea that food could taste like this.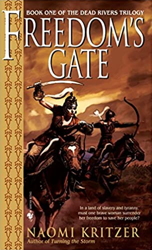 I elbowed Ed. "You need to try this," I said. He put down his own fork and tried a bite of my ostrich. His eyes went wide. "That is exquisite," he said, clearly regretting his own choice in entrée. I didn't offer to share any more but ate the rest slowly, feeling a new wash of wonder with each bite.
This, I realized, this was why people went to fancy restaurants.
I'd eaten plenty of perfectly serviceable meals at restaurants by then. I'd eaten plenty of very good meals, even. But I'd never had a meal before that point that made me re-evaluate what I wanted in a restaurant meal. It changed the way I thought about food.
The scotch drinkers did not, in fact, get through every scotch but they plowed through an entirely respectable number.
Ed and I went back to Sherlock's that summer, for our anniversary, and when I made the reservation I asked if there was any chance they'd make ostrich with cherry sauce again and they did. (It was not in the standard "specials" rotation.) Sherlock's closed in 2002, but it's one of those restaurants that people in the area still talk about. Mostly people miss their beer (British style, brewed in-house) and the overall convivial atmosphere.
We are still friends with Dave and Rebecca; C. has moved away. Kent, tragically, died in 2014 of early-onset dementia; he was only 49 when he died. After his death, his friends posted tributes to him — several mentioned his fondness for food, scotch, good friends, and enthusiastically telling you that something was the best (whatever it was) in the world.

Thanks, Naomi. There are a lot of scotch aficionados at SF conventions and I often receive invitations to their private tasting parties. But like you, I think the stuff tastes like gasoline and I always demure so someone who can appreciate the vile stuff will get my share. But now I'm wondering if your late friend Kent had an opinion on the best scotch, or at least the best scotch from that night.
Next Monday: Another author and another meal!

NB: links to authors and books here are included as part of an Amazon Affiliate account. If you follow any of them and ultimately make a purchase Amazon rewards me with a few pennies of every dollar.
Want to never miss an installment of EATING AUTHORS?
Click this link and sign up for a weekly email to bring you here as soon as they post.
Tags: Eating Authors