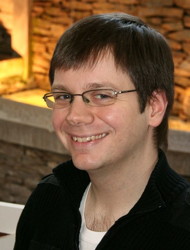 I think I first met this week's guest, Michael R. Underwood, when we attended the Detroit-based convention Immortal Confusion last year. We'd shared a hotel room (and that's all I'll say about that because, you know, what happens in Motor City stays in Motor City). Since then, I've had a chance to read his first novel, Geekomancy, and let me just say, here's an author who is having himself way too much fun. Seriously, if you've been around the genre a while, wandering in and out of different types of fandom, then this book will tickle you in places you've long since forgotten about. It's self-indulgent, delightful, thrilling, and best of all the sequel has already been published.
Michael's a graduate of the Clarion West Writers Workshop, and one of the best endorsements for the program. Trust me, folks. This is a writer to watch!

LMS: Welcome, Michael. I know you're eager to jump right in, so please, tell me about your most memorable meal.
MRU: The greatest meal I ever had is simultaneously very easy and incredibly hard to describe.
In 2003, as a junior in undergrad, I participated in the Semester At Sea program, where I and 500 other college students piled onto a small cruise liner (which had been gutted and re-decorated as a floating university) and boated around the world.
One of the countries I visited was Cambodia (via Vietnam). Cambodia, if you don't know, suffered a genocidal pogrom in the 70s, which left the country's population pretty well decimated.
But Cambodia also has some of the most beautiful temples in the world, between Angkor Wat, Ta Prohm, and others. So now, Cambodia has an active tourism business, which is what brought me (and around 80 of my shipmates) to the country for a few days.
After long days of sight-seeing and taking in the majesty of the temples, we returned to our hotels and were treated to incredible dinners at one of a very small number of tourist-oriented restaurants. They seated us at long tables which were completely stuffed with dishes, a smorgasbord every single evening. The first of those dinners stands out the most, since I was tired but energized, dehydrated, and completely baffled by the incredible range of food before me. I had absolutely no idea what to expect from Cambodian cuisine, so I just decided to try everything.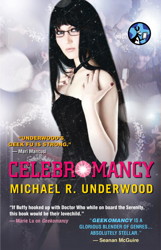 And I mean everything. I probably had a serving of eight different dishes, from various meats to salads, to dishes that were somewhere between curry and soup, as well as fruits I'd never seen before and some kind of dessert that was equally mysterious.
So here we were, a bunch of tired, loud Americans, almost none of us with any knowledge about Cambodia before we'd started the journey, completely tearing in to what was probably the most kingly spread of Cambodian food the country had to offer anyone who wasn't a diplomat or dignitary.
And then, the shadow puppet theater began. No, seriously. I wish I'd been less exhausted, because as of now, all I remember about the puppet show is that I think it was an excerpt from the Mahabharata.
So in one night, we got a fleeting, highly constructed taste of the delights of Cambodian cultural presentation, from amazing (if mysterious) food to dramatic presentations, marvelous fall weather, and a memory that endures with emotional clarity, if not a lot of 'what were those dishes actually called' memory, nearly a decade later.

Thanks, Mike. Foreign cuisine and shadow puppets! What more could you ask for?
Next Monday: Another author and another meal!
Tags: Eating Authors