April is no longer the cruelest month. Okay, sure, the weather (at least around here) has been crazy, with temperatures all over the place. But a week ago I heard back from my new oncologist with the results of blood work and biopsy from the end of March showing the efficacy of my bone marrow transplant could not be better. Short version: there's no sign of bone termites in my blood! This means I move on to a maintenance regimen which will involve lower doses of Revlimid (lower relative to last fall's chemo cycle), as well as ongoing vigilance in the form of regular blood tests and an annual bone marrow biopsy. Multiple myeloma is incurable (at least at present). My cancer will return some day. For now though, I've gotten a reset, and the chemo will help keep it at bay, and presumably slow its growth when it does come back.
None of which has much to do with EATING AUTHORS, other than to provide hope that I'll be around to keep producing this blog for a good while. So, as we project into the future, let me segue into the past to tell you about this week's guest, Melissa J. Lytton.
I first encountered Melissa nine years ago. They was doing layout and design for Hadley Rille Books, and Eric Reynolds had tasked her with my second novel, Buffalito Contingency. Email flew back and forth. We were working with some great artwork from Rachael M. Mayo, and Melissa applied her own skill and talent to lift it even higher. The end result was wonderful.
Melissa has her roots in Kansas, having done her undergrad work at K.U., where they were named the university's first "Science Fiction Scholar" and took home the Edgar Wolfe Award in Fiction. They followed that up with an MFA from Goddard College in Vermont, and has since carved her own niche within speculative fiction addressing what they refers to as the realities of recovery (be it from addiction, trauma, or coping with disability), and all from a feminist slant. Yeah, this is not your typical, watered down stories of dragons or space ships, but rather a return to the use of the genre to make readers think.

LMS: Welcome, Melissa. Let's talk about your most memorable meal.
MJL: Minot, North Dakota isn't on most people's radar, but it is known for a few things – a military base, a devastating flood, and a Wild West-style oil boom in the 2010s. The boom transformed the tiny college town into a competitive and cramped city, attracting thousands of people desperate to dig their way out of debt. People like my partner and I, whose bank accounts had slowly been bleeding out as we worked dead-end jobs in Kansas City. We leapt at the opportunity offered to us and struggled with the 14-hour workdays and San Francisco-esque rent hikes later.
During those four years of overwork, isolation, and negative-50-degree windchill, the meal that comforted me most was a bowl of hot Thai curry from Baan Rao. It was a major upgrade from the beans and rice I'd subsisted on prior to the move, but even compared to other curries, it was something special. It balanced its heat and tang without heavy amounts of sugar, something I've been hard-pressed to find in other restaurants, and the tofu was always perfectly cooked. My two go-to varieties were the Massaman and the red curries.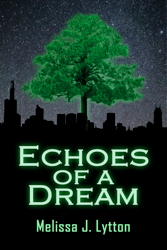 The Massaman was filling fare – chunky potatoes, carrots, and onions, swimming in a thick, spicy stew of peanuts and coconut milk. It was the perfect dinner the night the wind blew hard enough to slam a fast food sign onto the adjacent car dealership lot, Wendy's smiling face pancaking several cars in the bitter cold.
The red was lighter, with basil, bamboo shoots, and bell peppers soaking in a thinner, but still satisfyingly rich, coconut broth. It made my nose run and burned out every tightness in my throat, be it from illness or rough emotion. Even in the middle of our hottest summer, I never turned down the chance for a bowl.
But it wasn't just the food that made Baan Rao so special to my partner and I. As with most things, it was the people. We watched their business and family grow, cheered on as their delivery driver made his way through college, and marked every birthday and milestone with their warm-your-soul food. I celebrated my first university teaching position and the publication of my first book in that restaurant. When we missed a week due to travel, they asked after us. When we moved back to Kansas City, we said goodbye.
I miss that family-owned kindness just as much as I miss the curry. Especially now, when I'm following shelter-at-home orders and acclimating to a new course of treatment for a chronic illness, I crave human connection just as much as I crave good food. I daydream about chatting with my delivery driver and wrap myself in the sense-memory of a cleansing bowl of red curry, made just for me. Until that can be my reality again, I channel my anxieties into cooking new and comforting foods for the people I love.
After all, I know how much a good meal can mean during a tough time.

Thanks, Melissa. I miss that connection with food and place. The simple comfort of being a "regular," having your usual table, and coming to know the owners and staff as real people and not just food service automatons. It's waiting for us though, once we get past the current sheltering in place cycle. And having had it before, I know we can regain it or rebuild it as we go forward.
Next Monday: Another author and another meal!

NB: links to authors and books here are included as part of an Amazon Affiliate account. If you follow any of them and ultimately make a purchase Amazon rewards me with a few pennies of every dollar.
Want to never miss an installment of EATING AUTHORS?
Click this link and sign up for a weekly email to bring you here as soon as they post.
Tags: Eating Authors