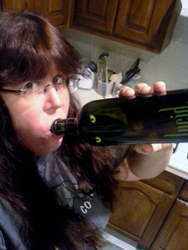 As you know, Bob, timing is everything. While this is especially true of comedy, all writers appreciate good pacing in a story, and even in life there's surely something to be said for being in the right place at the right yadda yadda. I mention this because while you may be reading this on Monday morning when it posts to the intarwebs, on the preceding and lovely Valentine's weekend I was in Dallas, enjoying my first visit to ConDFW, where this week's EATING AUTHORS guest, Melanie Fletcher, was also present. That's not so unusual though, there were dozens of authors at the convention, and she's from around here. But the convention began with Melanie and I seated next to one another on the opening panel of the day, followed by a shared autographing slot, after which I went off to have dinner with my wife and some friends, and guess who showed up at the same restaurant and crashed the party? Like I said, timing. Melanie's clearly got it.
She also has a solid history writing speculative fiction, from fantasy to horror to SF to whatever other labels you care to apply, and she's done it at both short and long lengths. What I didn't know before inviting her to share a meal here, was that she has a secret life under the name Nicola M. Cameron, where she writes high fantasy erotic romance, such as her popular Olympic Cove series and the recently released Empress of Storms.
It's probably worth noting as well that Melanie has been a member of the SFWA Musketeers. I have also personally observed her in the act of knitting. And you think you know a person…

LMS: Welcome, Melanie. I had to come to Dallas to get you here, but it's been worth the trip. Please tell us about your most memorable meal.
MF: Food has always played a bit of a weird role in my life. I was chubby as a child and my mother was absolutely determined that I should lose the weight and not be teased like she was, so my food was stringently controlled (it wasn't until I was much older that I found out I'd inherited Hashimoto's thyroiditis from my paternal grandmother and Polycystic Ovary Syndrome from my mom, both of which cause insulin resistance and weight gain no matter what you do or don't eat. Thanks, genetics!) I didn't get desserts, what I did eat got critiqued, and I was often told, "Get out of the refrigerator — you're not hungry" when I actually was. So when I started college at U of I-Chicago and was finally in control of my own dining, it was a revelation. Granted, most of what I ate came from the cafeteria or Burger King, but it was still amazing to be able to get whatever I liked without someone hanging over my shoulder saying, "Are you really going to eat all of that?"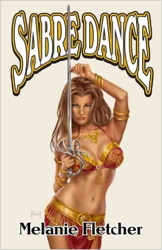 While at UICC I managed to wangle a post as movie reviewer for the school paper, and my first assignment was "Harry and the Hendersons." It was being shown at the Esquire Theater on East Oak Street in downtown Chicago; being unfamiliar with downtown traffic, I wound up getting there about two hours early for the movie. It was late autumn and fairly cold, and I wasn't in the mood to window shop at the cute little boutiques that lined the street (which were well out of my price range in any case).
And then I realized that it had been almost six hours since I'd had lunch at campus, and I had a good two hours before I could get into the theater and get some popcorn. Up until that point my solo dining experiences had been restricted to the campus cafeteria or fast food places. I wandered east on Oak hoping to find a McDonald's or a Burger King. Instead, I found a little German restaurant with fairly reasonable prices, based on the menu posted outside the door.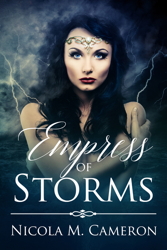 I took a deep breath and went in, was seated by an older host with a big grey mustache and a bigger smile, and received a leatherette-bound menu. I wasn't very familiar with German cuisine, my family leaning more towards hamburger and chicken with the occasional round of spaghetti thrown in to break things up, but there were descriptions under the various dishes that made my mouth water. I wound up ordering pork schnitzel with rosemary potatoes and corn, with a side salad. The schnitzel was perfectly breaded and fried, the potatoes fragrant and tender, and the corn was crisp and sweet. The dish came with a creamy sauce on the side that I found out many years later was garlic aioli.
It was frigging delicious. But even more delicious was the realization that, with this one meal, I had agency in my own life and was able to make my own choices. I was sitting in a restaurant by myself, eating a meal that I had ordered by myself, and I was enjoying it. And no one could take that away from me.
I finished it off with ice cream for dessert. And I smiled with every chocolatey spoonful.

Thanks, Melanie. I'm a sucker for a meal that results in agency and empowerment. The only thing (for me) that would have made that more perfect is if you'd been reading a book during dinner.
Next Monday: Another author and another meal!
Tags: Eating Authors