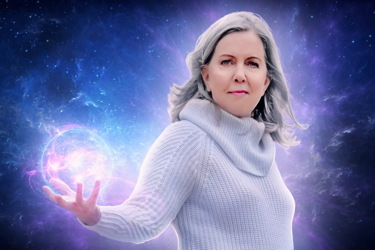 Back in November, as part of my misguided hey-let's-do-four-conventions-this-month extravaganza, I attended the Indie Authors' conference, 20Booksto50K®Vegas, it was easily the smartest thing I did that month.
This week's EATING AUTHOR guest, Martha Carr, gave a presentation on the very first day—before lunch even—that just blew me away. I'm talking five stars of inspiration. And as I attempt to immerse myself in the Indie world and reinvent my career as an author, that kind of inspiration is nothing to sneeze at. Naturally, I invited her to come here and share a meal and I'm delighted that she accepted.
Martha credits her design to be a writer to that childhood day she walked into the Philadelphia Free Library and discovered they would let her leave with books! That, and a Vincent Price film she saw when her father dropped her off at the movie theatre without first checking what was showing. From such early influences has come more than thirty books (and that's just since May of '87!). Co-authored with Michael Anderle, and often under the shared pseudonym of Judith Berens, she has written such series as The School of Necessary Magic, The Daniel Codex, The Leira Chronicles, I Fear No Evil, Rewriting Justice, and Alison Brownstone.
Martha's first solo series, the Peabrain Adventures, is coming out very soon now, starting with The Peabrain's Idea from her own imprint, MRC Publishing. Books two and three will follow quickly.

LMS: Welcome, Martha. Please tell me about your most memorable meal.
MC: I've been very fortunate to eat in some of the best restaurants in the US and to have sat at some tables of some very good home cooks. But, every time I think about what was my best meal, I keep going back to a steak house in Little Washington, Virginia in the early 1970's.
It was a non-descript chain steak house (I don't even remember the name), that stuck to the basics – big pieces of beef, loaded potatoes and iceberg lettuce salads. I had my usual neon-orange dressing on top of my salad. Doesn't sound like it would rate even a memory, much less, best ever but everything happens in context.
I grew up as a preacher's kid and money was always tight to the point of choking. We never went without a meal but there weren't always seconds and things were pretty bare bones. Going out for fast food was a very big deal. It was always Burger King, me and my four siblings always had to say what we wanted before we got there and only one of us was allowed to go up to the counter. Mine was always plain hotdog, fries and an orange soda. Solid order.
Food for my family was generally what you ate to survive. An orange and nuts in my stocking at Christmas got me very excited and I treasured that orange in winter for a little while before I ate it.
Fortunately, there was that preacher's kid thing. At the time, Dad was filling in at a little church in Little Washington in the foothills of the Blue Ridge mountains. Just happened to be a return visit to his first ever church but this time with a few more kids. Every once in a while, parishioners felt moved to take us all out to lunch on Sunday after the service, which was very kind of them considering how many there were of us. Best restaurant in town was that steak house.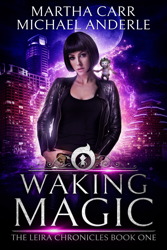 I was allowed to order whatever I wanted within reason. That last part was my mother's instruction delivered with an arched brow – I knew what it meant. Don't embarrass her by ordering filet mignon. Keep one eye on the prices. Even with that stern order, I was in heaven. My own steak, a loaded potato and a salad with that neon orange dressing – my favorite. To this day, over four decades later, I can still feel that first flicker of an idea that the world had a lot more to offer than I initially realized. There was an abundance to this world and I was included.
I had missed some important clues about what could be accomplished in this world, what could be experienced and just how many choices there were out there. But it was okay, this steak lunch was telling me, there's time and there will be opportunities to go out there and try stuff. I know, it doesn't sound like a lot to a lot of readers, but for this kid it was a great lunch and a doorway to a new way of thinking about myself. Best meal ever and I didn't have to share with anyone. Little bit of heaven just for a moment.

Thanks, Martha. That's a precious memory indeed, the shift from a world of scarcity to one of abundance. I'm a little worried about that neon-orange dressing though.
Next Monday: Another author and another meal!
Want to never miss an installment of EATING AUTHORS?
Click this link and sign up for a weekly email to bring you here as soon as they post.
Tags: Eating Authors