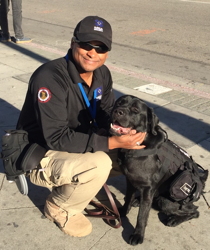 Christmas has come and gone, Hannukah ends tonight, and the year follows suit tomorrow. This is the last EATING AUTHORS post of 2019. I will spare you any retrospective summaries of the past twelve months, and I've long since already filled you in on what the next several weeks is bringing my way. Instead, I think I'll simply encourage you to take a moment to reflect on what you hold dear, to treat yourself well, to leave the world a little better at the end of the day than when you began.
This blog series has had that last bit at its core from the beginning. Whether you call it "Paying It Forward," or something else, it's been my pleasure to use it not only to share with you some insight into many friends and colleagues (and their meals), but also to introduce you to new writers who are at the very start of their careers. It's a nice thing to give a platform, however small my blog may be, to folks.
One of the quirks of social media is that I'm often stumbling across people I wouldn't likely meet (or they stumble over me, it can be hard to tell which way the flow runs). Which is how I met this week's guest, Marion Jones. It happened on some comment thread on someone's post — the particulars are a distant blur to me now. But I remember thinking, "hey, why not invite him to talk about a meal?" and so I did, and he was kind enough to oblige.
His most recent book, Clipped Angels, continues his Golden Feather Saga.

LMS: Welcome, Marion. Tell me the tale, if you would, of your most memorable meal?
MJ: I was strolling through Manhattan, NY and saw a small queue in front of the Motown Café. I was so blown away by the atmosphere I had to get in line and take a look at the menu. Luckily the wait time was only thirty minutes. I overheard someone behind me say that the establishment was partly owned by Boys II Men.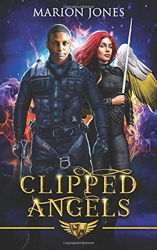 At first, I glanced at the menu, but when my section of the line moved inside, my eyes widened. I looked up and saw a huge spinning record on the ceiling.
To the right of me stood a gift shop that had memorabilia of Motown. The host was very friendly and told me to stick around for two more minutes. Little did he know, I wasn't going anywhere! Then it happened, the lights dimmed, and four fantastic voices emanated from male singers coming down the spiral stairs. They were singing a Motown song, "Baby I Need Your Lovin."
I actually thought it was the actual artist, but the artist would probably be in their 50s. These young guys nailed it. And no, it was not lip-synching. They were actually singing. I was blown away by their skills, and so was everybody else in the restaurant.
I saw only one booth that was unoccupied. The host, Ricky took me there. I was very confused as to why there was chicken and waffles on the menu, together.
I asked, "Why would anybody want to buy breakfast and dinner?"
The smiling waitress told, "They got the idea from Roscoe's Chicken and Waffles in California. People came out of the club late at night and wanted to eat but they weren't sure if they wanted breakfast or dinner, so they had both."
I looked at all of the records, posters and paintings around me. I decided to take a quick tour after I ordered eggs, chicken and waffles. I was so excited that I took my camera out and took pictures. Afterwards, I sat down at the table. Time flew by quickly.
By the time my food arrived, a female quartet made their way to the stage singing another Motown song. They wore sparkly red dresses. I almost fell in love.
My waffles were already buttered, and my chicken seasoned to perfection. I said my grace and cut into the chicken. The aroma made my mouth water as I bit into it. My heart skipped a beat. I had apple juice as my drink of choice.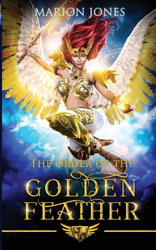 Even the juice tasted like it was freshly squeezed in their backyard or something. The place blew my mind from the food to the customer service to the memorabilia. Everything excited me! All my senses were tickled. I thought the syrup was made in heaven.
I had no choice but to apply for a job. I wanted to work there until I could taste everything on the menu. I worked as a host there for eight months. I met many celebrities. I even entered a contest for best customer service and became the winner. I was allowed to choose anything from the restaurant store that I wanted, so I chose the most expensive thing I could think of; a leather Motown Café jacket. I still have it.
I was very sad when all of their locations eventually closed down. That was somewhere around 1999. I will never forget the memories I had, the dancing my taste buds did and sometimes I even grabbed the host microphone and sang with the groups!

Thanks, Marion. Like you, I was puzzled by my first encounter with Chicken & Waffles. I never got over it.
Next Monday: Another author and another meal!

NB: links to authors and books here are included as part of an Amazon Affiliate account. If you follow any of them and ultimately make a purchase Amazon rewards me with a few pennies of every dollar.
Want to never miss an installment of EATING AUTHORS?
Click this link and sign up for a weekly email to bring you here as soon as they post.
Tags: Eating Authors