2016 has been a crazy travel year for me, including about four times as many appearances at conventions and signings than I normally do. In addition to driving all over, some spots were just too distant to reach by car, and so I've had my busiest year ever in terms of flying. One such trip was to the Pacific Northwest where I attended Norwescon for the first time. And that's where I met this week's EATING AUTHORS guest, Marguerite Reed.
Marguerite was there because her first novel, Archangel, was a finalist for the 2016 Philip K. Dick Award, surely one of the best ways to break into the field. It's also a nice feather in the cap of publisher Arche Press, who last year also published Matthew Kressel's brilliant King of Shards.
Not content to rest on her laurels, Marguerite has a sequel scheduled for release in 2017. So if you want more of the Chronicles of Ubastis, you'll be able to pick up a copy of Legion come next May.

LMS: Welcome, Marguerite. Thanks for coming by to share your most memorable meal.
MR: This was not a meal, but it was food: A small girl stood with her father near the fishing boats, where the boys were cutting up and pulling faces for the tourists. She was on our side of the sea wall and I can't remember whether we stopped and talked with her and her father, or if we all four smiled with shy good will at each other. I remember she was thin and brown with big eyes, missing a few baby teeth, black hair pulled back from her face and curling down to her shoulders. I also remember is the little fish she gave me. No longer than my pinky finger, it lay on my palm like a piece of jewelry, silver and iridescent and black. I spoke one of my two words of Arabic: "Shokrun," I said.
And yet as I watched them go, I could not believe that was enough. It was just a fish, just a tiny, dying, smelly fish, but it was what she had to give to this big pale American girl and she had bequeathed it with utter gravity. What did I have to give her?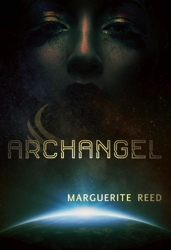 If I gave her a couple of piastres, that would feel odd. I had to give her something a little more than that. So I pried out my earings–I think they were little faux cubic zircona sparklers–and ran after her, and put them into her hand.
That was Egypt for me: a series of snapshot memories limned with sunlight, framing kindness; the cacophony of Cairene traffic, the euphony of the muezzin five times a day; the emerald of date palm fronds overhead and the lion-colored country surrounding everything.
Other meals in Egypt stand out for me across the haze of over thirty years: the restaurant off the corniche in Alexandria where you could view the fish caught that morning–laid out on ice for the diner's selection. I remember a platter of deep fried seafood, an amazing sight to a young teenager from a landlocked state, and every bite was crisp batter and then the burst of salt and sea-flesh. The lattice-roofed patio where I had my first bite of gamosa (water buffalo), which was the best beef I will ever put in my mouth, like chocolate made flesh; as well as my first tase of stuffed grape leaves, lemony and soft and eminently satisfying.
So many things about that trip informed who I became as a person. Cesar Chavez said "The people who give you their food give you their heart," but ya Misr, though you gave me your food, it was I who gave you my heart.

Thanks, Marguerite. But, this being EATING AUTHORS and all, I have to ask: Did you eat that little fish?
Next Monday: Another author and another meal!
Tags: Eating Authors