Welcome to a special, Thanksgiving week of EATING AUTHORS. For those of you not residing in the USA, don't let the whole Turkey Consumption Day throw you, and instead realize that what makes this week special is that I am far from the cooler clime of the greater Philadelphia area and instead spending a week in sunny San Diego, CA, soaking in my nephew's jacuzzi, and slaving away at a book proposal while now and again fortifying myself with holiday eats. Magically (or perhaps just electronically) this post is going out a full twenty-four hours after I've left Pennsylvania. Yes, my friends, we're living in the future!
Which, when you think about it, makes this week's guest an especially ironic choice. M. K. Hobson is perhaps best known for her Veneficas Americana series, set in the late nineteen century. Indeed, she's the founder of bustlepunk (she even wrote the manifesto!), and believe me when I tell you she makes it work. She's a past nominee for the prestigious Pushcart Prize, and was also nominated for the Nebula Award for her first novel, Native Star. Last month she published The Warlock's Curse, the first volume of a new duology. Just a few days ago she kicked off a Blog Tour for the book, and it's going to keep her pretty busy for the rest of the year. Even so, she found time to drop by here, and answer our favorite question.

LMS: Welcome Mary, and congratulations on the new book. Let's cut right to it, shall we? What's your most memorable meal?
MKH: OK, this is going to sound totally corny but here goes. When I was pregnant with my daughter Nora I developed gestational diabetes. Not only did I have to shoot myself up with insulin during my pregnancy, I had to stay away from sugar. This was my first attempt at breaking my sugar addiction (there have been many since, none of them perpetually successful, I'm afraid) and it was far more difficult than I expected. I found myself craving specific sugary treats—specifically, ice cream. But the doctors had sternly warned me about not going off my diet, and being a fretful young soon-to-be mother, I obeyed their commands to the miserable letter. Which meant that I was looking forward to *two* blessed events—the day I could hold my baby in my arms and the day I could eat a Dove bar again.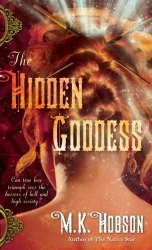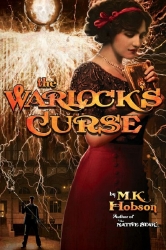 When I went into labor, and my husband took me to the hospital, it was kind of like going in to get my tonsils taken out. "Will I get to have ice cream after?" I kept asking him. He kept saying yes. I had visions of myself with a newborn baby in one arm and a quiescently frozen treat in the other. But fate had one more hurdle to throw at me. I had to deliver via c-section, and after the surgery the nurses told me I was not allowed to eat or drink anything until (there's no way to put this delicately) I farted. That's right, after major abdominal surgery that's the way they know everything inside you has been hooked back up correctly. Some good ol' fashioned flatulence. Never before have I waited with such eagerness to cut the mustard. And it was taking for-EVER.
When the second blessed event finally emerged (I know, this is a blog post about food so I'm trying not to be too disgusting) the nurses on my floor were too busy with other things to immediately snap to attention and serve me up some grub. So my husband, may his name forever be written in the book of the blessed, snuck down to the hospital cafeteria and bought me a Dove Bar. He snuck it upstairs to my room, and he and I and my brand new daughter Nora sat there together eating ice cream. Or rather, Nora and Dan watched ME eat ice cream, because at that point I wasn't about to share.
It was the most delicious ice cream I ever ate.

Thanks, Mary. As someone who spends a lot of time writing about both eating and farting, I can truly appreciate what you're talking about.
Next Monday: Another author and another meal!
Tags: Eating Authors