Time is doing that thing again (at least for me) where the days blur together and I have to pause a moment to consider if I was away at convention last weekend or was it the weekend before, or more regularly wonder just what day of the week it is anyway. This is probably a good thing, but let's keep an eye on it just in case.
And speaking of temporal slip sliding, whenever I think of this week's EATING AUTHORS guest, my mind always goes back to various incarnations of an annual convention and the evening party there where Leigh Grossman would showcase some of his students. Leigh, it should be acknowledged, teaches in the English Department of the University of Connecticut.
He's the author of the fantasy novels The Green Lion and The Golden Thorne, as well as the editor of Sense of Wonder, this last title being arguably the most comprehensive teaching anthology of science fiction ever attempted, comprising more than 200 stories, poems, and bibliographic essays. Considering the current cost of textbooks, this volume is a godsend.
Leigh's latest fantasy novel, The Lost Daughters, come out from Wildeside Press on Halloween. It's packed with returning gods, magic, battles, and betrayal, which is to say, business as usual.

LMS: Welcome, Leigh. Please tell me about your most memorable meal.
LG: When I was a kid, any time I showed poor table manners, my mother would say to me what I heard as, "That's why I never take you to the Belby Stratford for Sunday brunch." I had no idea what she was talking about. By the time I was in high school, I realized that she meant the Bellevue Stratford, long the most prestigious hotel in Philadelphia, the city where my mother had grown up. I found out that her mother had said the same thing to her when my mom was a kid, and that she never had gotten to go (my grandmother had died very young, and in fact I am named for her). I also learned that the luxury hotel had fallen on hard times, largely because a hotel designed as a palace for traveling Gilded Age robber barons felt like an embarrassing excess in the 1970s. The decline was accelerated when 29 American Legion members died after a hotel function and it went from being synonymous with sybaritic luxury to the example high school biology classes use to explain disease vectors. The irony was lost on me: To me, the Bellevue Stratford stood for unfulfilled dreams, for the things your parents promise will happen if you're good but, because life isn't fair, often never happen. Which seemed to be the case: The Bellevue Stratford staggered through several owners and promised restorations before, just as I arrived in Philly to attend college, closing for what seemed like the last time.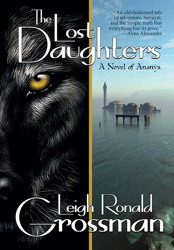 You can see where this is going. Just about the time I'm getting ready to leave Philly, the Bellevue Stratford reopens. It's the late 1980s, and excess is back in style again. I save up: I was poor, and this place was priced for Gilded Age robber barons. By that spring I've saved up enough money to take my mom to Sunday Brunch at the Bellevue Stratford for Mother's Day.
My stepfather had been a chef at some pretty luxurious places, but I'd never been to a restaurant like this before. None of the fanciness felt forced. Everyone looked comfortable in their tuxedos. This was way out of my league, but what made it most memorable was seeing my mom go all fangirl walking through the Barrymore Room, chattering about features I'd never heard of that she'd idolized since she had been a Philly kid in the 1940s, when the Bellevue Stratford was synonymous with magic. It was like seeing my mom as a kid who believed in magic, before this had become one of her unfulfilled dreams.
And the food was magical. Mostly I remember the oysters, because while I'd had oysters before, apparently what I'd eaten in the past had been only a pale shadow of what real oysters tasted like. And it was all like that: dish after dish that tasted as if I was only now experiencing what it was supposed to taste like all along.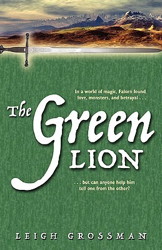 I went back another year and it was good, but the magic of that first fulfilled dream had faded. Years later I tried to capture it when I was writing The Lost Daughters, and a neglected girl who is the same age my daughter is now is brought to a feast by the mother she will soon lose: "From there things turned into a whirlwind. Dinner was in a huge, glittering room filled with thick red carpets. Chandeliers of cut glass, each piece glowing with channeled magic, slowly revolved above us. We sat at the longest table I had ever seen, surrounded by strangers who all seemed to know my mother. By that time my head was spinning, and I'm not sure I even made it through dinner awake. I remember course after course, each one fancier than the one before, and I think the last few I may have dreamed."
I had to look it up: The Bellevue Stratford has since been through several more declines and revivals. But they do still offer Sunday brunch at their top-floor luxury restaurant with its Gilded Age ornamentation, vaulted ceilings, and panoramic views. And that's important, because I have a daughter who believes in magic, and when her table manners slip I tell her, "That's why I never take you to the Bellevue Stratford for Sunday brunch." And while I'm sure that in this unfair world she will have many unfulfilled dreams, this is one that I want to see come true.

Thanks, Leigh. Wow, I've lived and worked in the greater Philadelphia area for more than twenty-five years and I've never before heard of the Bellevue Stratford. What does that say about my table manners?
Next Monday: Another author and another meal!
Want to never miss an installment of EATING AUTHORS?
Click this link and sign up for a weekly email to bring you here as soon as they post.
Tags: Eating Authors