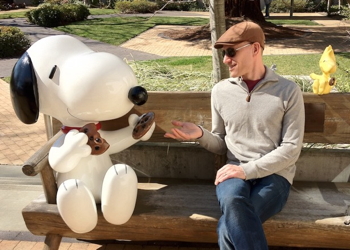 So there I was, sitting in the SFWA suite last month at Sasquan, sharing tales and news with various writers as we relaxed and snacked. Naturally enough, I was talking up Barsk, and that's when I discovered that two other people at the table were also anthropomorphic authors (by which I mean writers of anthropomorphic fiction, not that they were… oh, nevermind). One of them, Kyell Gold, had published several novels, which meant he was eligible for appearing on EATING AUTHORS. I immediately handed him one of the business cards I was packing for just that purpose. We followed up soon after the convention, and lo, here he is as this week's guest!
If you're not familiar with his work, then I encourage you to click on one or more of the covers below. Kyell writes furry fiction, sometimes in a contemporary (albeit furry) world, sometimes in a Renaissance-era furry world with nobility and courts. His short stories and novels often contain varying amounts of adult content, which as you know, Bob, is also a common occurrence in a significant portion of furry fiction. And he must be doing it right because over the years Kyell has taken home an even dozen Ursa Major awards, considered the Hugo equivalent for anthropomorphic writing.

LMS: Welcome, Kyell. What stands out for you as your most memorable meal?
AA: This is a difficult one to pin down, because my husband and I love to travel and eat out. But only a handful of meals really stand out in my memory, usually when something besides the meal was unexpected and/or extraordinary. The meal we had at our wedding was one of those, and while our wedding would make a pretty good story, the story wouldn't center around the meal. So I think I'll go back a few years earlier, to a restaurant in Philadelphia.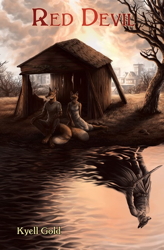 We are somewhat attuned to the celebrity chef culture even though we watch very few cooking shows. In the early 2000s, I'd watched a few episodes of "Iron Chef," and when we learned that Masaharu Morimoto was going to open a restaurant in Philadelphia, where I have a lot of family and friends, we resolved to go there on our next visit.
The décor at Morimoto is simple, wavelike patterns in relief along the walls, and though they change color fluidly, my memory of them is always of the blue-green color of the sea—Morimoto had a hand in the design and wanted it to evoke that calm. The space was small but felt cool and open, even though it was crowded and buzzing with life.
My father advised us to sit at the sushi bar if possible, so when we arrived at Morimoto with our reservations, we asked if seats there were open. They guided us through the booths and tables to the bar at the back of the restaurant and seated us just across from a chef at his station preparing sushi. The station had no special markings; the chef wore a uniform like any of the other chefs behind the sushi bar. As we hadn't watched a lot of "Iron Chef," it took us several minutes to realize that the chef was Morimoto himself.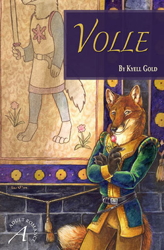 Our suspicions were confirmed when a waitress came over and said, "Morimoto-san, photo?" He dropped his knife with a sigh of resignation, and then as the camera was turned on him, flashed a bright smile and the "peace" sign (two fingers raised in a V). When the picture was taken, he picked up his knife and went back to cutting the raw fish.
Over the forty-five minutes we dined there, we saw this scene repeated two or three more times. Sometimes he would leave his station to go to a table or to pose with customers, but always there was that resignation, the bright public smile, and the hurry to return to preparing his food.
And the food was delicious. We live in the San Francisco Bay Area, so we are somewhat spoiled when it comes to sushi, but the meal we had there was better than any we'd had at home. On a later visit, a waiter explained to us that all the sushi rice is polished by hand in the kitchen to remove the husks; at the time, we just knew it tasted cleaner and crisper than the rice we were used to. The fish was among the freshest we'd had, the cuts and presentation superb. We had tuna and fatty tuna, our favorites, and the tuna was as soft and buttery as a good fatty tuna in other places. The fatty tuna was otherworldly, so rich we didn't want to eat rice with it, but the rice was so good it was worth it.
But what made the meal really memorable was watching the love and enthusiasm for his art that Morimoto himself displayed. We could see that he hadn't started this restaurant to become more famous, to be in the public eye, to walk around and take pictures with people, but because he loved to prepare food. It's been twelve years or more, but I can still see him working at his station, focused on his cutting, flipping the discarded end bits into his mouth and enjoying them as he worked, taking each finished cut carefully and putting it to the side for the next stage.
We think of celebrities in any field as somewhat addicted to fame, and maybe especially so with celebrity chefs. It's refreshing and inspiring to remember that sometimes, they are just people who want to keep getting better because they love what they do, and fame for them is a by-product of success. I think of this meal often—not that I'm approaching the level of fame of a guy who can open his own restaurant, but just as a reminder to keep my mind on my craft, on my writing, and let the rest come as it will.

Thanks, Kyell. This is one of the few times a guest has mentioned a restaurant that I've actually been to. What are the odds?
Next Monday: Another author and another meal!
Tags: Eating Authors