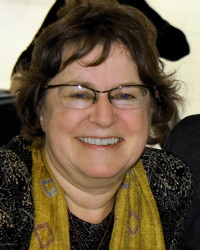 If you're in the northern hemisphere, welcome to Summer. If you're somewhere that's antipodean to Summer, well, please remember to dress warmly. To celebrate the change of seasons, EATING AUTHORS is proud to welcome Karen Joy Fowler.
Karen is dangerous; her books make you think (sometimes more than I might want to). Of her debut novel, Sarah Canary, she has remarked that she wanted SF readers to read it as SF, and mainstream readers to read it as mainstream. How is such a thing possible? For you or me, it's probably not. For Karen, pish tosh, the proof that it can be done is there on the page.
She's among that rare group of authors who has seen her work translated to the big screen (The Jane Austen Book Club) and she's taken home many awards, including a handful of World Fantasy awards, two Nebula awards (out of nine nominations!), as well as the Pen/Faulkner and Shirley Jackson awards. And as if earning these prizes wasn't enough, she's also credited (along with Pat Murphy) with starting the James Tiptree Award.
Clearly, if you've not read her work before now, you really need to be asking yourself "why the hell not?"

LMS: Welcome, Karen. Can you tell me what stands out as your most memorable meal?
KJF: Those who know Karen Yamashita only through her amazing books (and if you don't, you should) might not also know that she is one of the world's great cooks. A few months ago she invited me to a small gathering in honor of Chang-rae Lee, who was in town to read at Bookshop Santa Cruz. I was warned that I would gain three pounds from that single dinner, which turned out to be just about exactly right.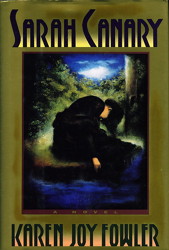 The evening started with a particularly spicy sort of margarita that initially made me cough and eventually made me happy. The table was soon occupied by extremely witty, slightly drunk writers. It would have been a great evening even without the food.
But then the food began to arrive.
I used to think that if I were ever sentenced to death I would choose Dungeness crab for my last meal and ever since I learned that it's not really true that you can have anything you want for your last supper, my interest in committing a capital crime has all but vanished.
The first course turned out to be an egg, baked and served in the crab carapace so it had a strong and wonderful crab flavor. The second course was the standard crab dish – cracked legs and claws fried in something incredible. And the third course was made by scraping out all the little bits of crab remaining after the second course, and mixing them together with cellophane noodles and other excellent tastes like garlic and maybe fish sauce.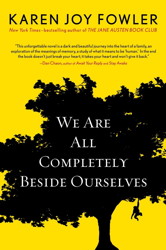 There was a dessert, too, but since it wasn't a crab dessert, I don't remember it as vividly. Sherbet, I believe, but the classiest sort. It was arguably the best dinner I ever ate.
As I make my slow way to vegetarian, food like this will become a mere memory, almost medieval in its unthinkableness. And I do understand that vegetarians can make life quite difficult for their friends; I apologize in advance for doing that. But maybe a truly great cook enjoys the challenge? Karen? I can only hope.

Thanks, Karen. As you make your way to vegetarianism, I'm glad to have provided the opportunity to reflect back on such a crabby moment.
Next Monday: Another author and another meal!
Tags: Eating Authors