Here in the USA most of the past week has been incredibly stressful. I'm not usually that interested in political matters, especially this year when my focus has been on my own health issues. Lateky I've been grappling with an increase in fatigue and insomnia, resulting in waking up every couple of hours when I do manage to fall asleep. Since last Tuesday, during those wakeful periods, I found myself turning on CNN to get updates on the election returns. I couldn't do a damn thing about them, but I had to keep watching. I was tied up in knots.
I don't know what lies ahead. I hope for good things. The election revealed two critical points (at least as I see it). 1) more Americans voted than ever before, suggesting more are participating in the democratic process, which has to be a good thing. 2) roughly half of them voted differently than I did, and the challenge going forward will be how to lessen the polarization that afflicts the nation.
I wish I had some answers. I wish I knew how to increase tolerance. I wish we could all agree on what constituted common sense rather than giving such things a political spin. But I'm not all that hopeful because people — and I'm talking about all people, regardless of political persuasion — tend to suck. Because I don't have children but do have an incurable disease, I'm less invested than most when it comes to the future, though even so, my own ego isn't quite so vast that I want to quote Louis XV, no matter how tempting Après moi, le déluge may seem. I have friends and readers and colleagues, and I want to continue to bask in their company (virtual or otherwise) for the remainder of my time.
Which is about as much of a segue as I can manage today to introduce Kaaron Warren, this week's EATING AUTHORS guest, whom I met last month when we both appeared on a panel at a virtual convention. Say what you will about the pandemic, the rise of online cons has allowed me to 'meet' other writers that I'd otherwise be unlikely to encounter.
Kaaron lives in Australia where she is well known as an author of horror, science fiction, and fantasy. Her novels and shorter works have been finalists and winners of a vast number and range of awards, possibly more than any other author I can think of. It's truly staggering. And, she was a delight to share a panel with. I can only hope our paths — virtual or otherwise — cross again soon.

LMS: Welcome Kaaron. If you would, tell me about your most memorable meal.
KW: There are a hundred meals I could have chosen. The one in the secret French restaurant. The all-afternoon meals that used to happen when you worked in advertising. That time I recreated my paternal mother's recipe for kefke and the look on his face as he became a five-year old again, just for a minute.
But I'm going to talk about a meal that was so memorable my son, who is now 22 but was 8 at the time said to me the other day, "Remember when…"
We were living in Suva, Fiji, on a three-year diplomatic post. Much of this time was wonderful, and very different from our lives back home in Canberra, Australia. There were odd little shops to explore, like the hardware store that used to be a theatre. There were events to go to every night just about. Embassies and High Commissions celebrating a National Day of some kind, showcasing their nation's food. At one event, they passed around a massive platter piled with chunks of parmesan cheese… I can still summon up that perfection in my mind's eye (mind's stomach? Tastebuds?). These were often lavish affairs.
None of these are the one my son remembers.
It was good to get out of Suva every now and then, travelling to other parts of Viti Levu, or visiting the smaller islands, reachable by boat or ferry. Once, we went inland, to stay at the village of a friend of a friend. This was an amazing few days. We were welcomed and cared for, although our host (who was supposed to be our guide) got sick almost as soon as we arrived, leaving us floundering to understand some of the protocols. I still feel bad about our first meal there. We ate on the floor of the village hall, on a long, colourful piece of material, all lined up on either side. We lingered over the meal, because that's usual for us, and polite, until I realised there was a second shift of people waiting to finish so they could take our spots and eat. Once I realised, we moved out quickly, but these differences are the things I tried to be more aware of.
That wasn't the most memorable meal, though.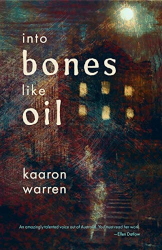 As part of our visit we (my husband, kids, cousin and his kids) were taken on canoes on a ride down the river. This was incredible in many ways; the greenery on either side was lush, dark green, dense, and the flowers we saw were huge, bright and so vivid I thought they might be able to swim over and join us in the canoes. The Chief travelled with us and honoured us with story after story of the village and the river. All this was wonderful.
But.
The journey went for a very long time. I would say maybe three hours, although we had no watches or phones with us. And as it went on we got wetter, and colder. There were no dry clothes, no blanket. My daughter was shivering so much she nearly shook out of her skin; I tried to hug her close to give her body warmth but that didn't help much. We didn't like to ask when we'd 'get there' because we didn't want them to think we didn't appreciate the journey. But we were hungry, so hungry as well.
Then there were shouts of greeting, and the canoes pulled onto shore. There on the beach were the villagers. They had a fire going!
As we'd travelled, the young men had dived into the water to catch fish, entertaining us greatly. Now, they gutted those fish before throwing them into the coals for a few minutes. We were given steaming mugs of black, sweet tea. The sand was wet but so were we so we sat down as we were handed banana leaves, then that fish, white and flaky. They squeezed fresh lime juice over it and some salt and then…
That fish remains the most delicious food I've eaten in my life. The care of preparation, the freshness, the delight they took in our enjoyment, all of these things are what I remember.

Thanks, Kaaron. Having spent a few years as a pescaterian, your description of the coal-fired fish served up on banana leaves with salt and lime had me salivating. Summon the canoes!
Next Monday: Another author and another meal!

NB: links to authors and books here are included as part of an Amazon Affiliate account. If you follow any of them and ultimately make a purchase Amazon rewards me with a few pennies of every dollar.
Want to never miss an installment of EATING AUTHORS?
Click this link and sign up for a weekly email to bring you here as soon as they post.
Tags: Eating Authors