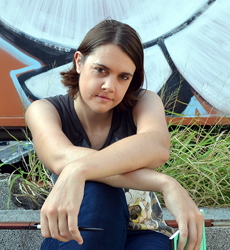 Lately I've been waking up at dawn, yawning, and asking myself why the hell I'm waking up so early. It's not like I'm punching a clock or have early morning meetings or anyone else depending on me for much of anything. But then I remember that I want to get my steps in, that walking daily is critical to rebuilding the strength and stamina that I lost along with my old immune system, and (the critical factor) the outside temperature is only going to increase the more I dawdle.
I usually walk in a nearby park on a nice path that wends its way around numerous soccer fields and through a small wooded area. The soccer fields are empty, their use prohibited due to Covid-19, but there are usually a handful of other people walking, jogging, or riding bicycles on the path. I'd been doing my walks after lunch, but as summer arrived and they turned into two miles in 90° temperatures, I switched over to early mornings for the much cooler temps. Don't misunderstand, I'm still drenched with sweat by the time I get home, but the walk itself is much more pleasant and I think that carries through in some way to the words I'm dictating into my phone over the course of two miles.
This week's EATING AUTHORS guest, K. Gorman, hails from Victoria, British Columbia, which looks like it would be a glorious place to walk around. I've had the pleasure to walk quite a bit in Vancouver, B.C. when I was a GoH at a convention there a few years ago, and as that's only about sixty miles away from Victoria, I'm going to count that as a segue for this week.
Kelly is an indie author writing everything from sword and sorcery to urban fantasy to space opera. She colors that entire range with her interest in the histories and culture of China, Taiwan, and Japan. It makes for a tasty mix.
Her latest book, Black Dawn, is the first volume of a five book series, The Eurynome Code Book, recently relaunched by Aethon Books just last week. Check it out today, because you'll be able to get books two through five in the series as they come out in three week intervals over the next few months.

LMS: Welcome, Kelly. Let's get right to it. What's your most memorable meal?
KG: I've had the fortune to have multiple meals that can compete for that title. In recent memory, however, that title may have to go to the barbecue I had with my coworkers near the beginning of my teaching contract.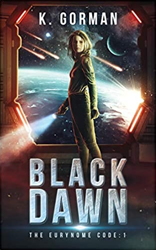 I'd moved to Taiwan in mid-2015. With only a barely-conversational skill in Mandarin, my partner and I had, at that point, only wandered out and memorized the routes to a few key places—the laundromat that was a 45min walk away (we had yet to find the one that was only a 15min walk), the local ex-pat restaurant with decent breakfast dishes and burgers, the other local ex-pat restaurant without decent breakfast dishes and burgers and whose owner came off to me as being a sleazeball, one of the local night markets, and the grocery store. All other points were navigated by using Google maps, which can get temperamental.
About two months into my teaching contract, once the mess of hiring and class scheduling was mostly settled, my workplace sprang for a Korean barbecue meal for the employees.
It was a complete blast.
Picture this: You show up at 10am on a Sunday and the place is so busy they have a line-up out the door and you have to make reservations.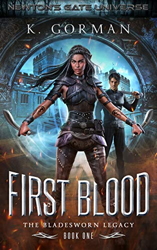 Each table (meant for groups) had two small barbecues with funnel-like smoke hoods above them. You're given a paper menu where you tick off everything you want to eat, hand it back to the waiter or waitress. They bring it out raw for you to cook it, with sauces and spices, and give you a clean menu for your next round of ordering.
About ten feet from the table is an all-you-can-drink fridge stocked with glass bottles of Coca Cola and a few other drinks. Across the room are three freezers of all-you-can-eat ice cream. Second dessert ended with us holding sticks with cute marshmallows on the ends over the barbecue.
You pay per person and for the time you stay (basically: order lots of food quick, don't slack on the eating, and be shameless about your ice cream).
I can't remember all of what we ordered. All I know if that there was a lot of it, it was all absolutely delicious, the company was a blast, and we all waddled out of there having packed enough food in our stomachs for the rest of the week.

Thanks, Kelly. This sounds like an incredible experience, though I'd probably have to return multiple times to learn the right technique and balance of sauces and spices to ensure my barbecue was edible. At least I couldn't screw up the ice cream.
Next Monday: Another author and another meal!

NB: links to authors and books here are included as part of an Amazon Affiliate account. If you follow any of them and ultimately make a purchase Amazon rewards me with a few pennies of every dollar.
Want to never miss an installment of EATING AUTHORS?
Click this link and sign up for a weekly email to bring you here as soon as they post.
Tags: Eating Authors