As you know, Bob, I'm co-curator of the Galactic Philadelpia reading series, a program which every other month presents two authors. We like to always have a local author, which in turn has led me to discover just how much amazing talent we have here in the greater Philadelphia area. It also, indirectly led me to this week's EATING AUTHORS guest, Josiah Bancroft, and in the classic tradition of two birds with a single stone, I set out to secure him not just for the reading series but this blog as well.
It's been a fraught adventure trying to get him here. There were always deadlines and conflicts and then he and his wife went and had a baby! I tried not to take any of it personally, and lo, I have successfully waited him out and here he is (though it should be noted, I've still not been able to lock him down for a date with the reading series).
Josiah is the author of The Books of Babel, a series that revolves around the Tower of Babel, but not quite the one you might be thinking of. This one still stands, big as a mountain, lined with seemingly endless "ringdoms" full of people, both geniuses and madmen, odd animals and odder machines. The range of creativity on display here is breathtaking. I encourage you to check it out.

LMS: Welcome, Josiah. Tell me about your most memorable meal.
JB: I'm bad at remembering dates, details, and when i comes before e. My talent is for recalling vivid, though often insignificant, tableaus. I stitch together these sensory flashes of recollection to form what passes for a memory. Consider this a sort of disclaimer.
Sometime between 2003 and 2005, during an autumnal month, which feels as if it could've been October, I embarked upon a weekend excursion with my wife, Sharon, to Barboursville Vineyards in the piedmont of Virginia. We were going as guests of our friend, Jason Tesauro, who in addition to being an author and a troubadour, also worked to promote Barboursville wines.
At the time, I was a quasi-hipster. I was only "quasi' because I never cared enough about fashion to go shopping and was I never any good at affecting cool. But I did enjoy the music, the scene, and the cynicism that passed for philosophy. This was before being a white, urban hipster required that one also be a gourmand. Neither I nor my cohorts had the money for indulging in downtown fine dining. Richmond, Virginia had yet to fully develop what has since become a robust community of restaurants and cafes in its historic Fan District, the near-suburb where we lived, which was lousy with college students. We tended to sup upon cardboard-flavored veggie burgers and beans and rice and spent the fat of our paychecks at the record store buying the latest indie gem—Godspeed You Black Emperor or Bright Eyes—or rediscovering the genius of the underappreciated bands of the past, e.g. Captain Beefheart or Television.
We were snooty about which cheap beer we drank, but my knowledge of wine was largely a weekend lark. I couldn't tell a Chablis from a Châteauneuf-du-Pape. Sharon and I kept a wine journal in which we wrote reviews of cheap bottles of wine such as, and I quote:
Merlot, Alterra, Napa Valley, CA – 1998. A cheeky romp through fungus land! Tart and overpowering, this wine then disappears smoothly like a frog in space. Hints of champagne and orange peel. A ruckus encounter, lucky in love!
I can easily discern Sharon's contribution to the review in the phrase "hints of champagne and orange peel" because she had (and still has) a remarkable palate, whereas I only understood wine by color and opacity. I was able to discern a Pinot Noir from a Petite Sirah based largely upon the fact that one was garnet colored and the other was inky.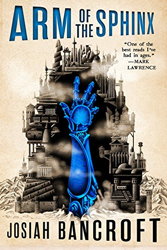 We had met Jason through a mutual friend, and he had quickly endeavored to introduce us to rare spirits and the sort of wines that weren't available on the end-cap of a grocery store. While entertaining us at his house, Jason familiarized us with several novel varieties of grapes: Nebbiolo, Cabernet Franc, and Viogner. He spoke with eloquent passion about the nuances of flavor profiles and general tasting etiquette, which I came to learn, did not include zestful gargling. Later, he would teach me how to behead a bottle of champagne, a pseudo-circus act that I would go on to perform (to disastrous results) using a fry pan instead of a saber. Though this abuse of knowledge was not to Jason's deficit. He was an enriching force in our life, and slowly, slowly, my palate began to improve.
Our visit to the vineyard began with a tour of the Barboursville Mansion, what remained of it, which had been designed by Thomas Jefferson. As is the case with all ruins, its charm resided as much in its absences as its presence, but it featured a prominent and still-discernable octagonal room, which was the inspiration for one Barboursville's premier wines called "Octagon."
Jason took us on a winemaking tour, through Tuscany-inspired tasting areas and woody barrel rooms, and along the verge of the vineyard, where the rows of vines stretched, tidy as corduroy, up the rolling hills. The trunk and stems of the vines were bare, stripped by the recent harvest. He told us of how the vineyard had in the past been compelled to employ helicopters to fly low over the vulnerable fruit in the event of an early cold snap. The helicopter blades blew off the frost and warmed the ground enough to save the vintage. I could hardly think of anything more romantic than preserving a harvest with a helicopter, and if I were in a position to, I would recommend more agricultural industries consider instigating similar practices. I say, let's launch submarines to break the ice from our cranberry bogs and have our almond groves patrolled for thieves via monster truck.
We sampled the wine at the start and throughout the tour. While Sharon distinguished herself by discerning the subtleties of each (flint, moss, ripe pear), I outed myself as a reforming philistine by suggesting hints of peanut butter and banana. But despite my gauche notes, Jason's wit and knack for anecdote carried us all along quite happily. The mood of the day was ebullient, though it's hard not to be a bit high when you eschew the spit bucket.
At some point in our bacchanal education, food was mentioned, and quickly became a necessity. We caught Palladio, the vineyard's fabulous restaurant, amid its afternoon closure. But our charismatic guide plied the delightful chef to prepare something simple for our ravenous troop. In short order, we were presented with a rustic pasta that was an education in itself. The freshly made noodles were served with cherry tomatoes, basil, garlic, parmesan cheese, lemon juice and a luminous olive oil—a rustic dish which was revelatory in its simplicity, and delicious in its entirety. The pasta was further seasoned by the open air, the charming view, and lively talk. It would become a dish that I would often prepare in the years to come and never quite replicate.
It was, I believe, the first vineyard I'd ever visited, though it was not the last. There were aspects of the day—the convivial conversation, the pervasive history, the familial geniality of the winemakers, and Jason's insistence upon paying the wine our full attention—that I would find echoed in wineries across the country. Thanks to Jason and our hosts, I learned how to comport myself in the company of winemakers. The knowledge has, unfortunately, not elevated my humble taste buds, though perhaps that is owed to my continued insistence that savored wines should be swallowed, too.

Thanks, Josiah. Sounds like wine was has been a culinary gateway drug for you. Had I only known, I'd have mentioned long since that 30 years ago I was an amateur winemaker. Perhaps that would have gotten you here sooner or maybe caused you to flee further. Who can say?
Next Monday: Another author and another meal!
Want to never miss an installment of EATING AUTHORS?
Click this link and sign up for a weekly email to bring you here as soon as they post.
Tags: Eating Authors