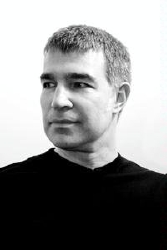 Welcome to another installment of EATING AUTHORS, the Monday morning blog post that dares to ask authors about their most memorable meals. Okay, maybe dares isn't all that accurate, but this is the introductory paragraph that's supposed to be six kinds of grabby, complete with verbal car chases, teasing innuendo, provocative statements ("Polar Bears!"), and computer-generated explosions. So… please, imagine all that stuff just happened.
Our guest this week is Jon Armstrong, a member of that select group of authors who have been short-listed for the John W. Campbell Award for Best New Writer. His first novel, Grey, was nominated for the Philip K. Dick Award, and he followed it up with an even more surreal visit to the same universe with Yarn. I know I'm not alone when I say I'm eagerly awaiting what comes next.

LMS: Welcome, Jon. I'm sure you've had your share of great meals. Does one in particular stand out as your most memorable?
JA: Great meals are often a product of the day in which they occurred. Many of mine are surprises born of low or non-existent expectations. The beer, sauerkraut, and sausages at that restaurant in Munich… I wasn't anticipating culinary pyrotechnics in München, Germany for a weekday lunch, but the sauerkraut was by far the best sauerkraut I'd ever eaten (it was a darker color than our American stuff and flecked with caraway seeds), the sausages made every other sausage I'd eaten before seem sad if not plastic, and of course… well, it was Germany, the beer was excellent.
Or what about that time, after an exhausting day of shopping and wandering the lower half of Manhattan, friends and I wound up in Chinatown starving and exhausted. We ducked into a tiny, random, and unremarkable spot; we somehow ordered (maybe as a joke?) hollow vegetable with garlic among other things. Maybe we would have eaten rat-on-toast we were so hungry, but I've never forgotten that dish. Tender, delicious, curious with just the right seasoning and a remarkable roasted garlic aroma.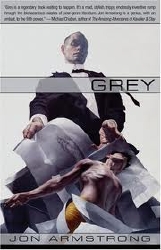 And most unexpectedly of all, in the mountains above Pusan, Korea, friends and I had seen enough of the brightly painted temples juxtaposed with the depressingly cool overcast. After we began trudging back along a dirt road to the place where we had left our rent-a-car, our guide asked if we wanted lunch. We did but there was nothing nearby but the treeless mountains (razed so that North Korean spies had no hiding places).
Not so, said our guide. At a farmhouse ahead (not a restaurant in any way) we were escorted to a nearly bare room and served a phenomenal meal. If you've eaten at a Korean restaurant, you know your table can quickly become a traffic jam of small dishes of various kimchi, hors d'oeuvre, pancakes.
Trays kept coming, and I vividly remember a large covered metal dish, that once opened revealed a whole steamed chicken sitting on a bed of white river rocks. Only those weren't rocks, but dozens of whole garlic cloves. The meal came complete with a bucket—literally a white plastic bucket—filled with a potent milky white rice wine. We ate and drank and then fell all asleep on the heated floor.
What's better than a delicious hot lunch on a cold day? A hot lunch, a bucket of booze, and a warm nap.

Thanks, Jon. You had me as soon as you hauled out the white, plastic bucket. And the nap! Perfection.
Next Monday: Another author and another meal!
Tags: Eating Authors