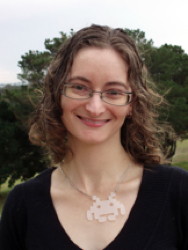 Welcome to another installment of EATING AUTHORS, the weekly blog features that answers the question can authors remember what they ate? Or… something like that. This time around our guest is Joanne Anderton, a resident Sydney, Australia, that big island/continent on the upside down half of the world over on the other side of the equator (hey, don't blame me, I don't make the maps).
I first came across Jo's fiction in the Fall of 2012 when we were both nominated for the Washington Small Press Award. Alas, neither of us won. In that same year though, she did take home the Ditmar Award for Best New Talent, and earlier this month her most recent book, The Bone Chime Song and Other Stories, won this year's Aurealis Award for Best Collection.
If you'd like to check out her novel-length work, Unbound, the third book of her Veiled Worlds trilogy is finished and coming soon. Meanwhile, the first two volumes, Debris and Suited are out there waiting for you to scoop them up.

LMS: Welcome, Jo. Thanks for coming here all the way from Australia. So, what stands out as your most memorable meal?
JA: I love food, but I'm not a fancy restaurant person. My favourite meals are simple, small, and almost always homemade. This doesn't mean we don't eat out! Not at all. The staff at the Japanese place up the road know us by name now because we go there so often. We had our favourite spot in Tokyo too – a tiny joint on the corner that sold gyoza, beer and spicy chicken wings. The single, faded English menu said that the spices on the chicken wings were so secret whole teams of scientists had studied them for years but hadn't been able to work out what they were. Loved it!
But my most memorable meal is even simpler than that.
Growing up, my little brother and I used to spend a lot of our holidays on a farm. It started out as a school holiday retreat, but we soon got to know the people who ran it and they became friends. We were so lucky. What a wonderful opportunity for a couple of city kids! We spent the day on horseback, mustering sheep and cattle in the bush. And what do you eat when you stop for a break, sheltering from the blistering sun in the shade of a gum tree? Billy tea and doughboys, of course.
When you're a kid, billy tea is awesome fun to make. Fill up the a battered billy can with water, stick it on a campfire to boil, chuck in a handful of tea leaves, then pick the thing up by the handle (trying not to burn yourself in the process!) and spin it. You keep expecting the tea to fall out, but of course it doesn't, which kinda makes you feel a little bit like magic. There's no milk – you've just carried all this around in your saddle bags in the middle of the Aussie summer, and that's no place for perishables – and the tea tastes a little like ash and a little like tin, but it's definitely full of magic. Well, that's what I always thought. Which probably isn't all that surprising.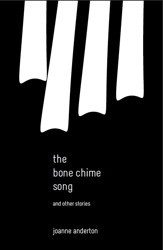 Doughboys are one of the best inventions ever. At least the way we made them. Mix up a simple damper — which is essentially flour, water and baking soda. Roll the dough into rough balls, add a dollop of golden syrup in the middle of each one, then wrap them tightly in foil. You make them first thing in the morning, before you head out, and throw them in the fire while you boil your tea. Pull them out, let them cool a little, and they're a sweet, bready treat. Sometimes the outside is burned and the inside undercooked, but that's not the point. Because by now you're starving, and hot, and covered in dust and lamb shit, and there's nothing better in the world than tea and doughboys in the shade.
Billy tea and doughboys is a memory that brings with it all the sights and smells of a wonderful time and place in my childhood. The smell of horses, the heat of the sun. The emptiness of a clear blue sky, and the shadows of never ending bush. The thrill of finding a little lost lamb, and the bone-deep exhaustion of a long, wonderful day.
These are memories that this city girl holds close to her heart.

Thanks, Jo. After reading that I have a powerful craving for doughboys. But I dont' want to have to do the work to get them. Can't I just skip the dust and lamb shit part?
Next Monday: Another author and another meal!
Tags: Eating Authors