This is probably my favorite Monday of the year, the first day of the week that will see the beginning of the current Worldcon, this year known as LoneStarCon3. And like all good things, it's made all the more special by sharing it with someone else. Since I can't take all of you to San Antonio (hey, blame the airlines and those "luggage fees") I can at least bring you fond memories of another author's meals. So think of the preceding as a pre-Worldcon segue to welcomeJennifer Estep to this blog.
If it's urban fantasy you crave, there's Jennifer's Elemental Assassin series (the latest book of which, Heart of Venom, comes out tomorrow from Pocket Books). Or if you like your urban fantasy on the YA side, you should be checking out her Mythos Academy series. However, if your tastes run more toward paranormal romance, then you'll happily lose yourself in her Bigtime series. And of course, in addition to juggling novels in three continuing series, Jennifer also manages to keep all her readers satisfied by providing short stories from these worlds, in between the actual books.
Given the volume of her output, you have to wonder when she finds time to eat. And yet, here she is now to tell us about meals past.

LMS: Welcome, Jennifer. So, do you have a particularly memorable meal to share with us today?
JE: I don't remember one specific meal as being better than any other meal. I've been lucky enough to have had a lot of really good meals in a lot of different restaurants, both at home and when I travel.
What I do remember are the great parts of several meals. Tasty hummus in a pizza joint in Ohio. A classic steak in California. Some sinfully rich and decadent candy from a Tennessee sweets shop. Fresh-baked cookies in West Virginia. Mashed potatoes in Illinois.
We all know that your senses, including taste and smell, can trigger memories. I think this is especially true when it comes to food. The memories of the food that I ate help remind me of my travels and all of the good times that I had along the way. Plus, they are things that I can laugh and reminisce about with friends and family.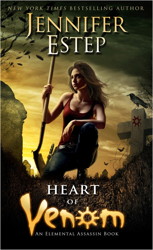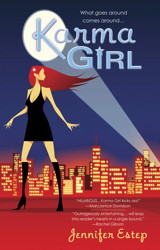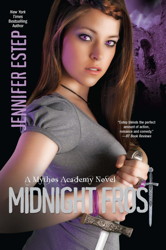 For example, several years ago, I was in Texas with my significant other. We went out to dinner, and I ordered some chili. They say that everything is bigger in Texas, and this bowl of chili definitely fit that bill. It was a very large, very shallow bowl. And every time I would take a bite, it seemed like more and more chili would magically appear in the bowl, filling in the section that I had already eaten. Finally, I just had to give up and quit eating. To this day, my significant other and I still talk and laugh about the never-ending bowl of chili.
Every time I travel, I'm always on the lookout for good food, whether it's a nice restaurant, a specialty food store, or a small place that all the locals swear by. Most of the time, I end up having a good meal and an even better time, but sometimes, I am disappointed. But either way, it's a new experience and a new memory that will hopefully have me smiling and laughing for years to come.
And I always learn something too, like the fact that you should be really, really hungry when you order chili in Texas.

Thanks, Jennifer. Your parting words are well-timed as I and many of this site's readers prepare to descend upon San Antonio with our appetites!
Next Monday: Another author and another meal!
Tags: Eating Authors