And lo, another Monday has dawned, and you've found your way back to this blog, and the weekly Eating Author feature. Because what could be a better way to start your week than getting a peek into an author's gustatory memories? Seriously, if I knew the answer to that, this would be a very different blog.
Our dining companion this week is Jason S. Ridler, who strikes me as the sort of person I wish I'd had teaching the various history classes that I ended up sleeping through back in my youth. In addition to his Ph.D. in War Studies from the Royal Military College of Canada, Dr. Ridler — oh, heck, let's just call him Jay — has also put in time keeping the grounds at a cemetery, and making his way in the world as a punk rock musician. All these experiences have shaped the author inside the man. But don't take my word for it. You can sample his short fiction in the collection Knockouts: Ten Tales of Fantasy and Noir, as well as some of his longer work such as his ongoing series of "Spar Battersea Thrillers" that include Con Job, Death Match, and Dice Roll, the last of which was just release this past weekend.

LMS: Thanks for being here, Jason. So, what's your most memorable meal??
JSR: I was a real ham and egger until I married my wife, whose appreciation of food has opened my mind and taste buds to much better fare than what I used to cook (including a hideously delicious poor man meal called Beef Salad!). While I've now got a more sophisticated palate, and can enjoy food with a much grander experience these days, let me tell you about my old friend, The Penny Burger.
In Kingston, Ontario, the prison capital of the Great White North, there's a dimly lit family restaurant called The Copper Penny. It's dank but not worn down, has A/C, and had the friendliest and funniest waitresses this side of the 49th parallel (who loved to share stories of their insane boyfriends who were hooked on meth, or growing up in war torn Cyprus or Beirut, or how they had to put a red light in the bathroom so the junkies wouldn't use it to shoot up: can't see blue veins in red lights, but I digress . . .). The Copper Penny was known for cheap pints and good greasy spoon entrees. When I wrote my first novel, and it collapsed under the weight of its own stupidity (seriously: at one point, my main character was running through a graveyard for no reason, and he looked back at me and shouted, "what the fuck am I doing here, idiot?"), I spent a lot of time at the Copper Penny, trying to figure out how to save it. And I got hooked on The Penny Burger.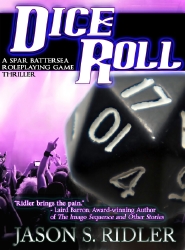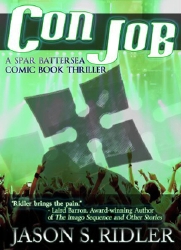 What makes this burger amazing is how insanely average it is! It looks like the kind of burgers we'd see on American sit coms, or Barf's Burgers on You Can't Do That On Television. Big patty, big buns, overstuffed with lettuce and tomato and cheese. I have no idea why, but I always loved that industrial grade sameness, that factory belt big burger look. My dad cooks up nice burgers, and McDonalds are always small and weird looking, but eating a Penny Burger was like tasting a fantasy sandwich from the idiot box!
But that's not all. What distinguished the Penny Burger from the rest was that its topping, on top of the mandatory veggies, was a fried egg and two strips of bacon. Yes. It's breakfast for lunch, kids! The greasy bacon and savory egg yoke masked how bland the burger actually was, and there was enough salt on the damn thing to dry the St. Lawrence. On the side were these weird chex-style fries covered in red salt that were glorious when done right and rock candy when done wrong. Add a giant pint of Rickard's Red, and I was living the dream.
All it took was one try, and I knew the Penny Burger was now a staple of my existence in Kingston. There were lots of fine restaurants in K-town, but no meal makes me more nostalgic for being a young and awful writer, fighting his way through his salad days, than that heart attack on a plate.

Thanks, Jay. I'm grateful for the opportunity to preserve this memory for literary posterity (and your future biographer will surely thank us both), particularly as I suspect there's no way in hell your wife would let you order another meal like that now.
Next Monday: Another author and another meal!
Tags: Eating Authors