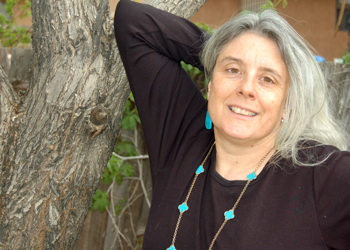 One of the things I like most about the internet is how it can bring people together. I first became acquainted with this week's EATING AUTHORS guest, Jane Lindskold, because of her work completing two novels by one of my favorite authors, the late, great Roger Zelazny. Then my wife discovered Jane's Firekeeper Saga, which in turn led to her Breaking the Wall series, and soon the house was full of her other books as well.
Yet despite this, Jane and I had never met, never shared a panel at a convention, never spoken or corresponded. Not until the day she showed up with a comment on my Twitter feed. Then it happened again. Then I commented on hers. And soon we were trading remarks and then email and naturally I then invited her to this blog and here we are.
Jane lives in New Mexico, land of green chiles and phenomenal authors. There's a mythic quality to much of her fiction, particularly when she compares and contrasts the lives and societies of talking animals and legendary creatures with our own. And hey, talking animals! Okay, so I'm a little biased.
She self-published her latest book, Asphodel, less than a month ago. It's a bit hard to describe in a few words, other than to sqy that I think you'll really like it.

LMS: Hi, Jane. Welcome. What's your most memorable meal?
JL: Trying to single out my most memorable meal would be pretty much impossible. Why? Because both my parents were talented cooks who loved to experiment in the kitchen. They passed on their love for cooking to me, and I brought that love with me when I moved to New Mexico to live with Roger Zelazny back in 1994.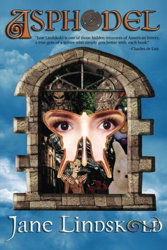 When Roger and I moved in together, he was already suffering the effects of the cancer that would kill him not quite a year later. He'd lost a lot of weight – not a great thing for a man who started out rail-thin. He also had a fair amount of anemia. My natural reaction to this was to roll up my sleeves and start cooking. What I never anticipated was that Roger would decide that learning more about cooking could be fun.
Before I moved to New Mexico, Roger tended to eat most of his meals out. In Santa Fe, this is not a hardship. There's a wide variety of excellent, healthy food. Still… honestly, I'd rather cook than eat out. I don't remember what we started making: steaks and green veggies to deal with the anemia, certainly. Roger remembered having had steaks with bacon around the edges, so we figured out how to attach thick strips from the deli with toothpicks.
Then, one day, probably on one of our trips, we dined at a restaurant that bragged on its crepes. I had some but was underwhelmed. Sure they were good, but they didn't match up to the delicate Russian version we called "Baba's pancakes" that my dad made us for breakfast almost every weekend.
I offered to make some at home. Roger was fascinated. Before long, he wanted to give cooking them a try. Once he had learned the trick of getting the batter to spread evenly yet paper thin, he decided that nothing would do but learn to flip the crepes. I'd never done this, but soon I was making batter by the bowlful. Side by side at the range in our narrow kitchen, we took turns until both of us could pull it off.
Some we ate fresh out of the pan, but others we filled with chocolate mousse (I make a very good one) or asparagus. It was great. Also, all that fresh dairy, egg, and all put weight back on Roger. At that time, I didn't realize that this was close to miraculous.
My dad lived in Colorado. Eventually, he drove down to stay with us. In his luggage he brought a bag of Key Limes he'd picked from a tree in my great-uncle Svenn's garden on a recent visit. Now he and Roger decided they'd make Key Lime pie. Since I've never been a fan of the stuff, I left the guys to it and prepared the rest of the meal.
They found a recipe in one of my cookbooks and set to work. Thing is, Key Lime pie is tricky because it relies on how the acid in the limes reacts to the other ingredients to set properly. No matter what they did, it wouldn't set. Did this beat them? Nope. They carefully placed the pie in the freezer and, when cold did the rest of the job, decided they liked their frozen version better than the original.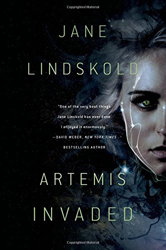 They're both gone now, but in my recipe file, I have a card with John and Roger's Key Lime pie on it.
Then there was the time that I'd made sixteen bean soup with ham. Roger, very pleased that these things were being made in his own kitchen, offered some to his son Trent and his friend Matt when they dropped by for a visit. I'll always remember the look on those two teenagers' faces as they asked, "Are you sure there's enough?"
Sixteen beans, you see…
These days, I'm lucky to be married to a great guy who enjoys experimenting with cooking. Together we make my family's traditional recipes for sausage, homemade pasta, his mother's lemon bars. Right now, Jim has me teaching him how to bake but, even as I appreciate how lucky I am to live with someone who shares my interest in cooking, still I'll always keep a warm spot for my memories of Roger's joy as he learned to flip crepes or his pleasure in that frozen Key Lime pie.

Thanks, Jane. My wife and I have fond memories of exploring Santa Fe's dining options. Just thinking about it has me longing for green chiles.
Next Monday: Another author and another meal!
Want to never miss an installment of EATING AUTHORS?
Click this link and sign up for a weekly email to bring you here as soon as they post.
Tags: Eating Authors