Hello and welcome to another installment of Eating Authors. Our guest today is Jamie Todd Rubin, who in addition to being an author has been an interviewer and columnist for SF Signal, and more recently an interviewer and reviewer for The InterGalactic Medicine Show. He's also an unapologetic blogger, perhaps best known for his series of posts entitled Vacation in the Golden Age in which he went back with the benefit of a 21st Century eye and reviewed that classic pulp Astounding Science Fiction from its July 1939 issue all the way through December 1950.
Though primarily a short story author, Jamie has embraced that new-fangled technology of epublishing, and with the help of 40k Books, an epublisher specializing in novelettes, readers can find his work, such as "If By Reason of Strength" and "In The Cloud," at the usual ebook venues.

LMS: Jamie, I actually had the pleasure of sitting down to a light meal with you a couple years back in New York City. The company was grand but the food pretty forgettable. Can you regale me with your most memorable meal?
JTR: This was a tough question. I thought about the different places I'd been and the different foods I tried (great food in Italy and Greece; outstanding food in Turkey!) but then I began to realize that the best meal I ever had was more than just the food involved. It was the company and the ambiance. Those considerations quickly narrowed the field to a single possibility: the evening of April 5, 2008.
I was never big on celebrating my birthdays, but in 2006, I got the idea of hosting a dinner at the Rainbow Room in New York, to which I'd invite a few close friends to get together and celebrate. I did this in 2006 and 2007. But the 2008 dinner was by far the best. Each year the group of people grew larger and in 2008 there were 14 of us. My brother and sister-in-law flew in from Seattle. Good friends came from Los Angeles and Albany. A few people were local. We all got dressed up for dinner and then hoofed our way from the bar at the W hotel in Midtown to Rockefeller Center, where we boarded the elevator to the Rainbow Room at the Top of the Rock.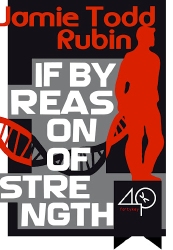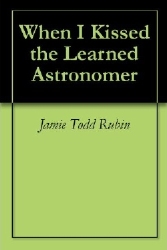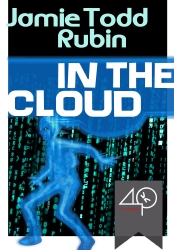 On the previous occasions, we always had good service, but this time, the service was exceptional. We had a table in a corner of the restaurant with floor-ceiling-windows that looked south over a light-spangled mid-and-lower Manhattan, and another set of windows that looked west out toward the Hudson River. The bar at the Rainbow Room made an amazing drink the likes of which I haven't been able to reproduce anywhere: Planter's Punch. But no Planter's Punch I've tried outside the Rainbow Room has been nearly as good. I am not much of a wine person, so one of my friends selected several bottles for the table. I can't begin to recall what everyone else ordered, but I had beef medallions that were heavenly. Tender and cooked in some sauce that might as well have been ambrosia. That was followed by a round of desserts, more wine, and then an enormous multi-tiered cookie platter that our waiter brought to the table, compliments of the restaurant.
We all walked back to the hotel after the meal, much more leisurely and resumed our previous stint in the hotel bar until we practically closed the bar down. For the combination of ambiance, company, and food, it was by far the best meal I have ever had, and it was bittersweet, for it turned out to be the last time we held the tradition. In 2009, the Rainbow Room shut down and has not reopened since.

So cruel, Jamie. This is the second time a visiting author has tormented me with visions of an experience at a restaurant that is no more. Sigh.
Next Monday: Another author and another meal!
Tags: Eating Authors