Sometimes I don't actually know the people who visit here on EATING AUTHORS. Maybe I've read their books, or a mutual friend or colleague recommends them. Maybe I've met them briefly at a party or shared a panel at a convention. But then I'll reach out, send an invitation, and receive back the memory of a meal. At which point I'll dig into their bio so I have something for this opening section. And sometimes that last bit reveals just how small the world is.
Take this week's guest, Jacqueline Carey. You likely know her as the award-winning author of the Kushiel Universe (consisting of three trilogies), but did you know she studied psychology at Lake Forest College? That may not seem particularly remarkable to you, but I taught psychology at Lake Forest College. Alas, our paths did not overlap. She graduated in 1986 and I didn't arrive until 1989. But you have to know, for just a moment, I found myself stuck in that little boat at Disneyland as shrill, demonic voices sang "It's a small world" over and over.
But enough about that, let's get back to Jacqueline. Her latest novel, Miranda and Caliban, is a look at two characters from Shakespeare's The Tempest (his last and shortest play, and one of my favorites). The play takes place all in one day. Jacqueline's novel explores the twelve years leading up to. It comes out tomorrow from Tor Books and would make a lovely Valentine's Day gift for that special someone in your life.

LMS: Welcome, Jacqueline. I can't wait to read about your most memorable meal.
JC: I've been blessed with the chance to enjoy many memorable dishes. Some were perfect in their simplicity and execution — grilled calamari fresh from the sea at a no-name tavern on the island of Crete, black cod at Sitka and Spruce in Seattle that finally made me understand why people rave about crispy fish skin. Some were a delightful surprise — a silky green nettle soup topped with foie gras, an unctuous sea urchin sandwich at one of Michelle Bernstein's restaurants in Miami, roasted pig face at Girl and the Goat in Chicago.
But in terms of an entire meal, there's one that stands out. I wish there was a good story to go along with it, but no. It's just about an amazing dinner, and one bite I'll never forget.
When my girlfriend Julie and I traveled to Spain in 2012, fabled restaurant elBulli had already shuttered its doors, but we very much wanted to sample some of the New Catalan cuisine that Chef Fernan Adria had inspired. After a fair amount of research, we chose the Michelin-starred Cinc Sentits in Barcelona for our splurge meal. We were traveling with another couple, who opted not to join us. Our friend Laura would have enjoyed it, but her husband Glyn is a Liverpool lad who doesn't care to eat anything that reminds the diner it was once a living, breathing creature. Our window of opportunity was limited. We only had a few days in Barcelona, and the only reservation we could secure was for 10:00pm, a bit on the late side for a pair of American tourists fresh from a distant time zone.
So be it. To hell with jet lag; we made ourselves stay up late the first night, prepping for our dining extravaganza on the second.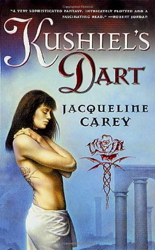 The tasting menu opened with an aperitif of maple syrup with cream, cava foam, and a dash of sea salt. I know, that combination that just sounds downright peculiar, right? It was delicious, and a nod to Chef Jordi Artal's Canadian roots. Then came a luscious piece of seared foie gras, followed by ajo blanco, a white gazpacho dotted with frozen grapes, a cannelle of sorbet and a few other things I can't recollect, all of which created an amazing symphony of flavor and texture. There was a dish of duck breast rendered and sauced to perfection, and a seafood trio that contained one item I found downright revelatory — a large clam, deconstituted and reconstructed as a perfect sphere through the magic of molecular gastronomy.
Seriously, I don't know what the chef did to that clam, but it burst in the mouth with the most delicate, briny goodness. I'm a sucker for oysters — I have within my adult lifetime threatened to find out how many I can eat before I make myself sick, although I've yet to make good on said threat—and this was better than the best oysters I've ever had.
The meal didn't end there. It was followed by a lovely cheese plate and a series of tiny, beautifully prepared desserts which I remember more for their exquisite presentation than the actual dishes themselves. The entire progression was glorious, but it's that lone clam I'll never forget, that innocuous beige globule shimmering in its own shell, waiting to amaze this unsuspecting diner.
It's a bite I will remember for all my days.

Thanks, Jacqueline. Except… now I have to go to Barcelona. Seriously, right now.
Next Monday: Another author and another meal!
Tags: Eating Authors