Last September, I attended Capclave, much as I do every autumn (though it's usually in October). Among its highlights, the convention gives out the Washington Small Press Award and announces the winners of the Baltimore Science Fiction Society's amateur writing contest. Last year, that winner was J.K. Ullrich, for her story "Shakti." I was chatting with her the day before and learned that "amateur" was a bit of a misnomer, or at best only applied to her short fiction. J.K. had actually already published two novels, and won LibraryJournal's award for Best Self-Published E-Book as well as a New Apple medal for Excellence in Independent Publishing. That was all I needed to hear. I handed her one of the fancy EATING AUTHORS business cards that I bring to conventions for just such purposes. A few days later I followed up via email. And then, as happens to authors, we both got busy with other things and her appearance here was delayed. Eventually our biorhythms synched up and now she's here!
I also need to tell you that J.K. introduced me to possibly the best quotation I've ever seen in an author's bio:
"When people say, Did you always want to be a writer?, I have to say no! I always was a writer."
—Ursula K. Le Guin
That probably tells you almost everything you need to know about her right there. Anything else can be discerned by reading her work. Seriously, a teenagers on a failing moon colony doing scavenger runs to a ruined Earth, it's all there. Go read it.

LMS: Welcome, J.K. Please tell us the tale of your most memorable meal.
JKU: It's amazing how just two simple ingredients can create a banquet of tantalizing possibilities. I didn't appreciate this until I was twenty-one years old, during a summer studying abroad in Italy. The teacher leading the expedition, a part-time resident of a small Umbrian town, recruited local friends to offer her students a rich menu of Italian cultural experiences. We took language lessons in a classroom above a bakery, conjugating verbs that tasted like fresh bread; went spelunking in ancient Roman water systems beneath the town with an archaeological team; restored old paintings in a local studio; and tried our hands (literally) at traditional Italian cooking.
Loretta, our culinary instructor, scrounged kitchen implements from neighbors to set up an impromptu teaching kitchen in a ground-floor apartment she called her "laboratory". Its stone walls and a cramped spiral staircase reminded me more of a medieval alchemist's workshop. There, drinking hot coffee despite the humid Mediterranean July, she taught seven American college kids how to make pasta a mano. Something I'd only experienced as a dry box product became a gloriously messy act of creation.
Mounds of flour, with eggs cracked into their hollow tops like yolky calderas, became a glutinous paste that clung to my fingers. Wooden dowels stretched it to transparent thinness, revealing the grain of the board beneath. A fold of the dough, a streak of the knife, and ribbons of tagliatelle unfurled from our fingers. Bouquets of resting pasta festooned the lab before Loretta rewarded us with apple slices fried in a batter of flour and water. The hybrid of apple pie and French fries, simultaneously tender and crunchy with a hint of floral sweetness, stunned me with its succulent simplicity. Perhaps she really was an alchemist, capable of transforming basic flour and water into golden delicacies.
The following afternoon, our study-abroad leader invited the whole cast of our Italian adventure to a farewell dinner, featuring our freshly made pasta. More than a dozen people converged on a farmhouse with Umbria's iconic sunflower fields waving in the distance. Loretta and her accomplices had conjured multiple courses to showcase the elegant simplicity of rustic Italian cuisine. Flour and water cast their flaky spell on a parade of exotic appetizers. Fried sage leaves melted their earthy aromas on my tongue. Zucchini blossoms, filled with gooey mozzarella and fried in crisp tempura-like batter, brought a triumvirate of textures to my lips. Breadcrumbs transformed into spicy filling for stuffed eggplant. How could our humble tagliatelle follow such a sumptuous prelude? It turned out that good pasta, like a good archetype, provided a familiar base for almost endless variation: marinara, the bright acidity of tomatoes tempered with fresh basil; a hearty meat ragù; chicken speckled with herbs and drenched in thick brown sauce. The noble noodles embraced them all, transporting every set of taste buds.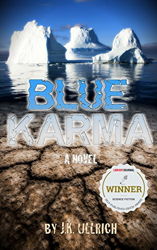 Dessert brought the meal to a decadent climax with chocolates, apricot cake, and a tiramisu so delicate it felt like eating spoonfuls of coffee-infused cream. The company cleared their palates with a parting shot of the hosts' homemade limoncello. It smelled as innocent as pastry, but when it hit my tongue, I barely had time to register citrus before the alcohol kicked me in the head so hard that I gasped. The host, smirking, claimed that the stuff was too deadly to pass through customs, and he had to smuggle it to American friends in shampoo bottles. I didn't attempt that when I flew home a few days later, but I still had plenty to declare that autumn as I began my senior honors thesis in creative writing.
As Loretta had taught, I harnessed the transformative power of two simple ingredients: not flour and water this time, but words and imagination. Drawing from my travel journal, I crafted a narrative based on my summer in Italy. Forty thousand words later, I'd proved to myself that I had the ability write a novel (although it would be another seven years before I published my debut). More importantly, I'd captured all those incredible experiences to savor for the rest of my life. The flavors have long since faded from my lips, but re-reading the description of that dinner takes me right back to the table, memories as heady and bright as the afterburn of bootleg limoncello.

Thanks, J.K. It's impressive what you can do with just two ingredients. Now I'm wondering what might be possible if you added a third, with the extra one being chocolate, of course.
Next Monday: Another author and another meal!
Want to never miss an installment of EATING AUTHORS?
Click this link and sign up for a weekly email to bring you here as soon as they post.
Tags: Eating Authors